What could possibly be sweeter than a loving couple on the day of their wedding?
Cotton candy, of course!
---
So what better way to combine the two elements than sweetening the deal with cotton candy bouquets?
Oh yes, it's a thing now. And it's one that many future brides are catching on to after the idea was tossed.
Let's face it.
Weddings are not cheap. So if there is an opportunity to cut costs where you can, you may consider ditching the traditional bouquet of flowers to save a couple hundred bucks in your ballooning wedding budget.
Substituting conventional flowers with sugar is the best kind of sticky situation, and wedding bride Faheema Chaudhury knows this all too well.
She also loves her sugar, as indicated on her Instagram bio – "Lover of sugar."
Chaudhury, who creates accessories that invoke your inner-kid-at-heart through her website Unicorn Craft, told Delish:
"I loooooove cotton candy and knew I had to make a cotton candy bouquet for my wedding."
Now the sugary trend is spinning out of control with many brides-to-be replacing white roses for wispy clouds of nuptial joy.
Cotton candy bouquets are exactly what Instagram was made for.
The jury is in.

@rusticweddingchic/Instagram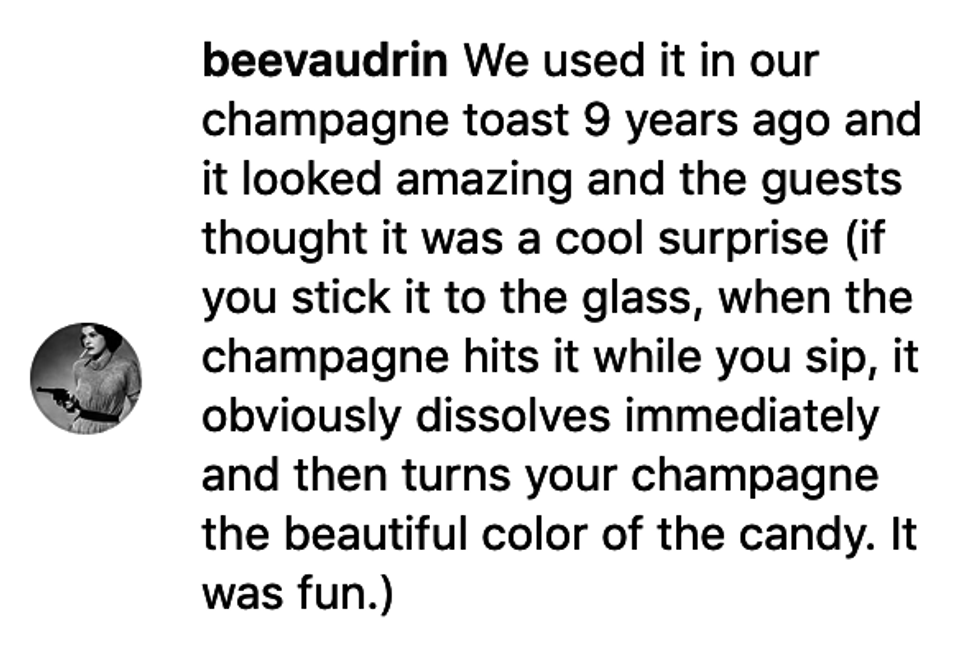 @rusticweddingchic/Instagram

@rusticweddingchic/Instagram
Not everyone is on board.
You're bound to have a few sour feedback in the bunch.
Some just prefer sticking to tradition.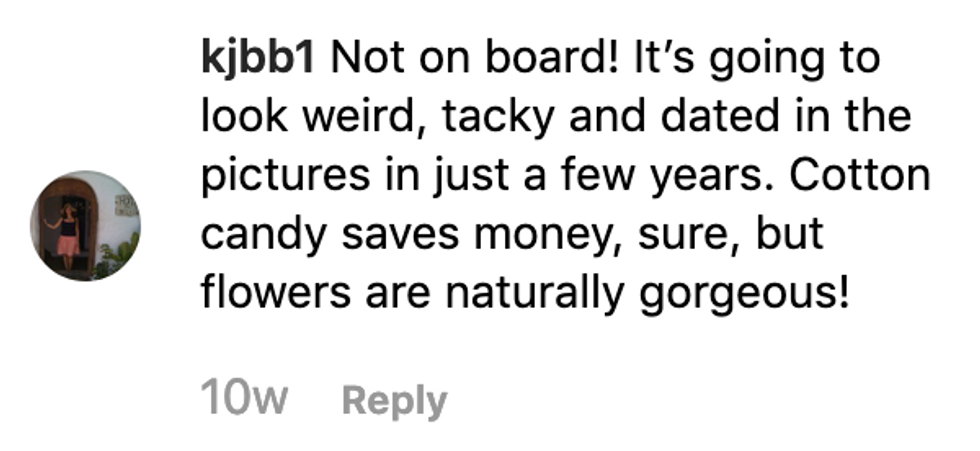 @rusticweddingchic/Instagram
But look how pretty this is!

The edible bouquet doesn't have to be limited to the bride.
Bridesmaids can get in on the confectional fun too.
Look how infectious their smiles are.

@_melissaandgary/Instagram

@_melissaandgary/Instagram

@_melissaandgary/Instagram
If whimsical weddings are your thing, just make sure to check the weather forecast to protect your precious cotton candy bouquet.
Or book an indoor venue.
The real question is – is it going to be cotton candy bouquets at your wedding?
Or that other viral trend: pizza bouquets?
I guess your decision depends on how you want your nuptials: cheesy or sweet.