A San Francisco-area college student is speaking out after he caught a San Mateo police officer attempting to hook up with underage girls with the help of the "gender swap" Snapchat filter.
---
Ethan, 20, who recently sat down for an interview with NBC's Bay Area affiliate and declined to give his last name due to concerns of retaliation, explained how he caught the cop, and what prompted him to do it in the first place.
It all started after one of the student's female friends told him she'd been molested as a child.
In response, Ethan channeled that frustration into attempting to catch a pedophile trying to solicit underage girls for sex. His first step was to create a Tinder profile using a picture of himself to pose as a 19-year-old woman named "Esther" with the help of the "gender swap" Snapchat filter.
The filter, which has surged in popularity since its release in early May, transforms photos to shows you what you'd look like as someone of the opposite gender by adding "feminine" features like long hair and makeup to males and "masculine" features like facial hair to females.
He used Snapchat's "gender switch" filter to pose as a 16-year-old girl online, and take down a police officer alle… https://t.co/HwVrW3g6bL

— Ian Cull (@Ian Cull) 1560230071.0
Shortly after creating the fake profile, Ethan received a message from a man on May 11:
40-year-old San Mateo police officer Robert Davies.
"I believe he messaged me, 'Are you down to have some fun tonight?' and I decided to take advantage of it," Ethan told NBC Bay Area.
From there, the conversation was moved to an app called Kik. It was here that "Esther" revealed that she was actually 16, and asked Davies if that would bother him. According to authorities, to whom Ethan later sent screenshots of the conversation, Davies made it clear that it didn't.
Ethan said:
"We started texting on there, and it got a lot more explicit."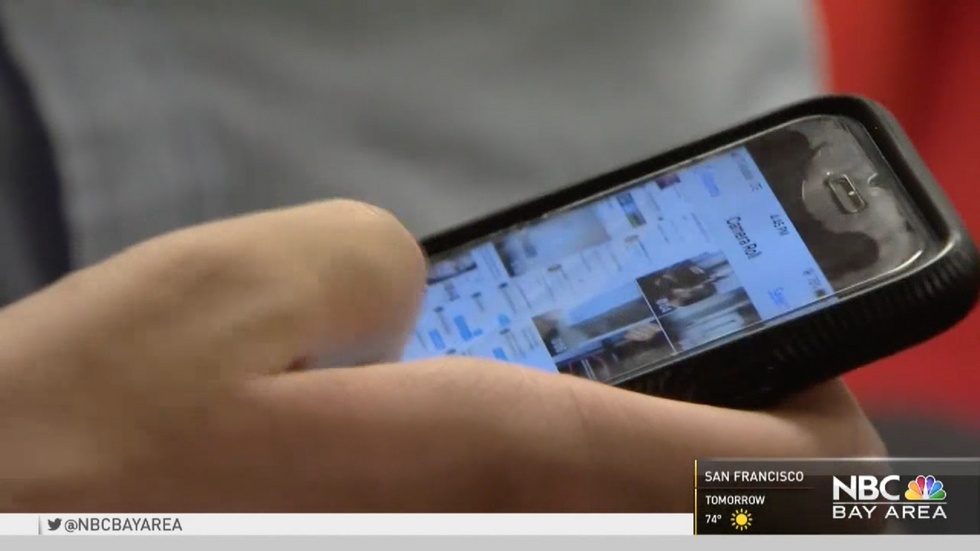 NBC Bay Area
The suspect then asked "Esther" to switch to Snapchat to continue the conversation, which authorities say lasted for more than 12 hours, in which they talked about engaging in sexual activity and "Esther" being a minor.

Ethan revealed:
"Through the messages I would just...on purpose, I would just get these little bits of information about him so I could...it would be easier to track him down, for the police to track him down."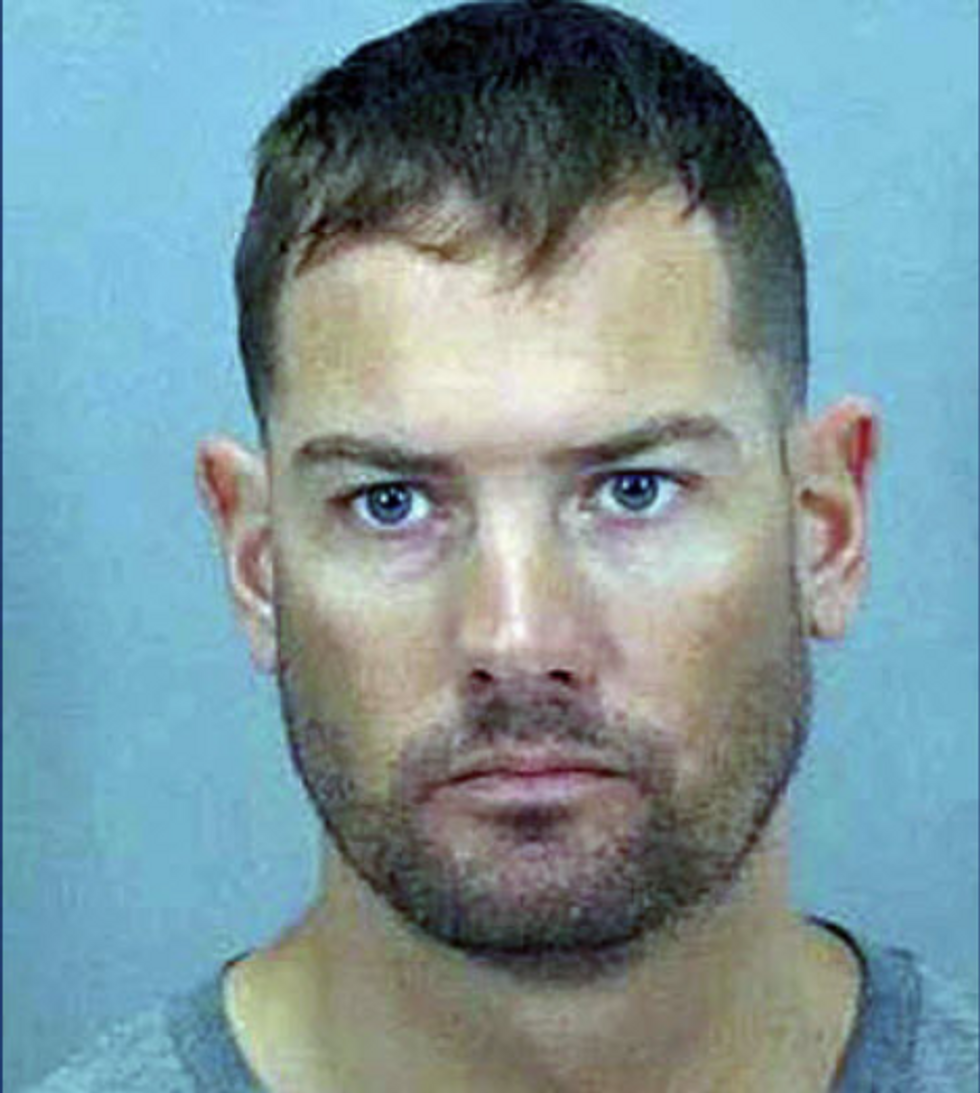 Robert Davies (San Jose Police Department)
But when it came to documenting that information from Snapchat, it became a bit more precarious for Ethan.
He explained:
"Snapchat, when you screenshot something, it notifies the other person that they've screenshotted the chats."
So he ended up taking screenshots of the messages on airplane mode in case Davies blocked him, and went on to send all of the screenshots to Silicon Valley Crime Stoppers.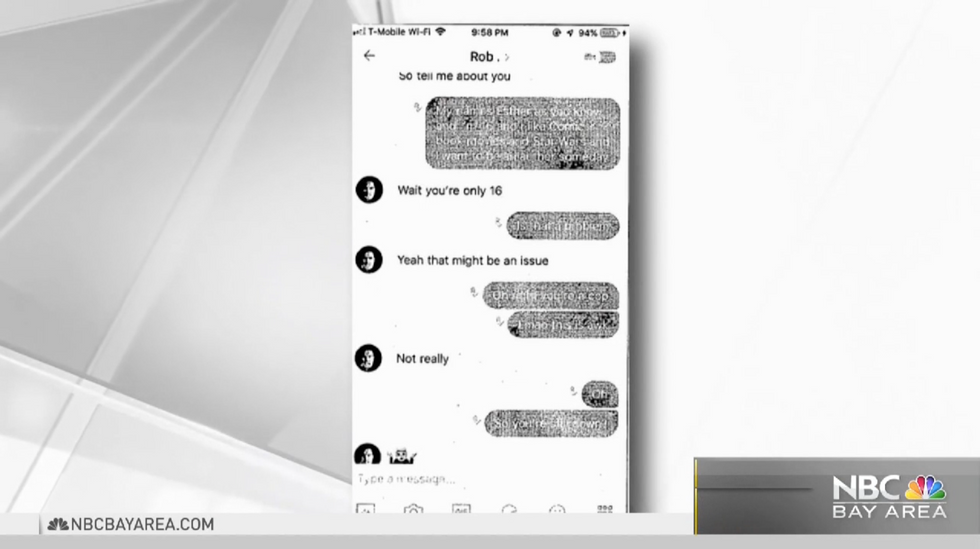 Screenshot of some of the messages between "Esther" and Officer Davies (NBC Bay Area)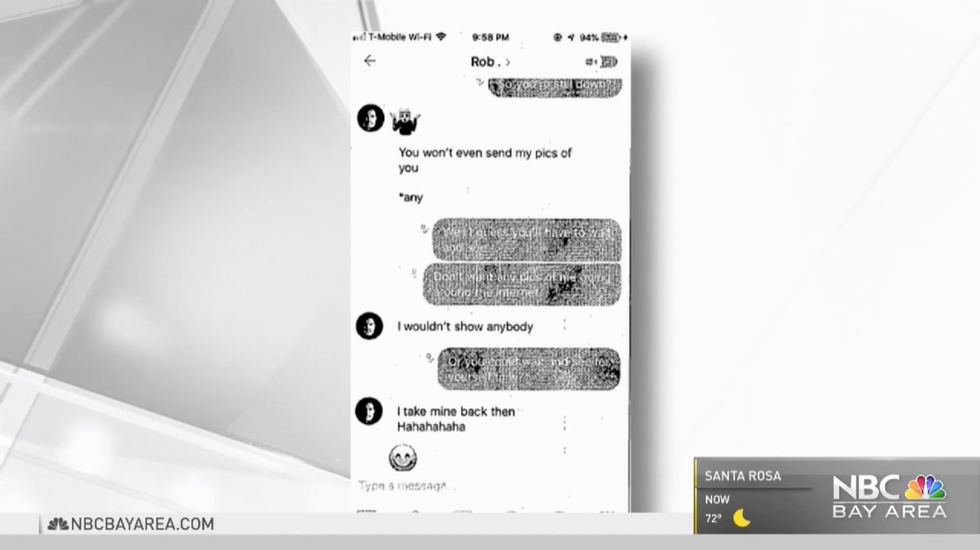 Screenshot of some of the messages between "Esther" and Officer Davies (NBC Bay Area)
Davies, who was arrested last Thursday and placed on administrative leave from the San Mateo Police Department, faces a charge of contacting a minor to commit a felony.

As for Ethan, he says his foray into catching a predator was both his first and his last time.
"I was just looking to get someone," he admitted.
"He just happened to be a cop."
Nevertheless, once the story went viral, people were definitely impressed:
@NBCian @nbcbayarea use the filter for good 🤘

— Proud Bulba (@Proud Bulba) 1560237415.0
@NBCian @nbcbayarea the only use of the filters i actually stan

— sex critical (@sex critical) 1560279111.0
@NBCian @nbcbayarea Not all heroes wear capes. Some wear filters.

— Brian (@Brian) 1560261247.0
Chris Hansen would be proud.
@NBCian @a_sumbel @nbcbayarea This gonna be the inspiration to the revamp of "To Catch a Predator" I can feel it https://t.co/6wKHHh3pZd

— Mihrimah | Khaleesi Khatun🐉🐲🦚🦢 (@Mihrimah | Khaleesi Khatun🐉🐲🦚🦢) 1560282394.0
If you have similar crime to report but wish to remain anonymous, you can call the Crime Stoppers Tip Line at 408-947-STOP (7867).