A city contractor hired by the water department of Tulsa, Oklahoma was fired for directing multiple homophobic insults at a local resident, News Channel 8 Tulsa reported.
According to Bobby Elder, the homeowner and victim of the verbal attack, the contractor made the remarks when he arrived at Elder's front door to do some work on the water main. Elder's partner answered the door, spoke with the contractor about shutting off the water so work could be completed and closed the door.
The contractor then launched into his brief homophobic tirade, which was all caught on Elder's front door security camera:
"Bunch of dope smokin' queers. Get all your group showers done by then. I'm a queer."
Elder conveyed how badly it hurt to hear the intolerant comments.

"I've lived in Broken Arrow, Tulsa almost my whole life. I recently moved to this house about three years ago,"
"I'm used to them working out there and always been very friendly in passing. So I was really shocked by what I heard on Friday."
"Unfortunately, it was what we heard, and also much more."
But Elder did go on to stress that he was glad the abuse was captured on tape.
"I thought it was very fortunate to be able to capture this on camera to show what so many people in the LGBTQ community go through."
Tulsa homeowner catches contractor making homophobic slurs on camerayoutu.be
The city of Tulsa quickly denounced the contractor's behavior.
In a statement, the city highlighted the nature of its relationship with the contractor.

"This person was not a City of Tulsa employee, but an employee of a contractor working on a waterline replacement project for the City's utility authority."
"The behavior displayed by this individual was ignorant and reprehensible and does not reflect the City's values of diversity, inclusion, and respect for all of the constituents we serve."
"The City has talked to the contractor and this individual was removed immediately from all City projects."
Elder was grateful for the city's decisive response.

"I would never wish for anybody to lose their job, or wish ill will on anybody, no matter what their beliefs no matter if they differ from mine or not, but I do believe that all actions have consequences,"
"His perception of what takes place in my home is not reality, you know, The reality is is that this home is full of love."
Folks on Facebook responded to the news by expressing their mix of outrage and support for Elder.

Connie Welch/Facebook

Tawnya Ellis Torres/Facebook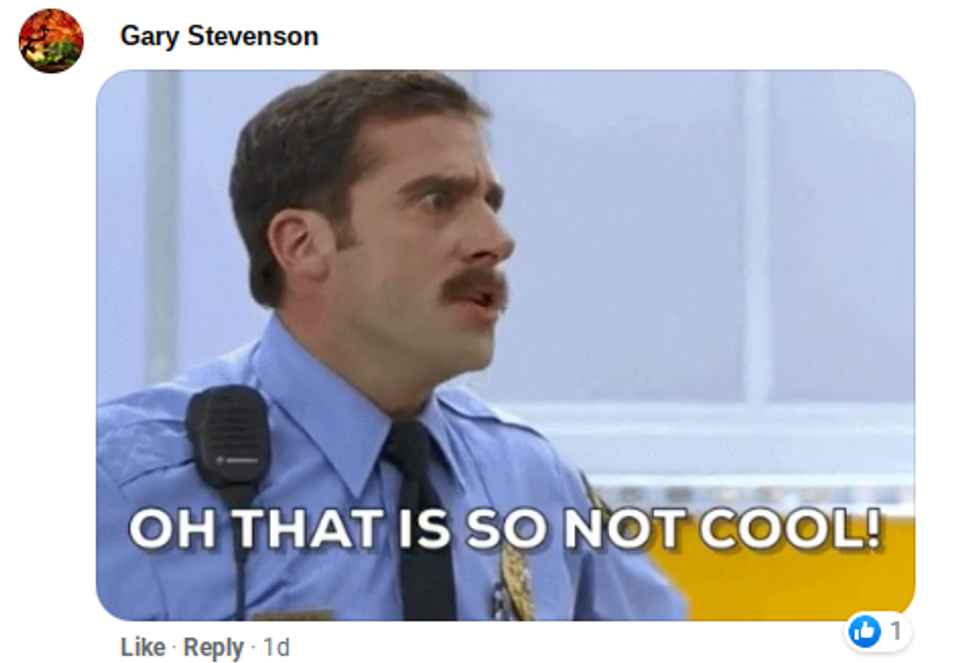 Gary Stevenson/Facebook

Tulsa Police Accountability Project/Facebook
Here's hoping people realize their hate speech may be protected under the First Amendment, but freedom of speech is not freedom from consequences.