Celebrated director Christopher Nolan spoke at BAFTA: A Life In Pictures event in London and revealed why his Batman trilogy was such a success.
---
The director's critically acclaimed work from the Dark Knight trilogy put the caped crusader back on the map after the questionable slate of Batman films from the 90s. Superhero movies from the DC Universe since then haven't been met with as much veneration, except for the box-office success of the Patty Jenkins-helmed Wonder Woman.
Loved Bafta's Christopher Nolan: Life in Pictures event tonight. A riveting insight into a completely singular film… https://t.co/UaIc1TT6Ou

— Robbie Collin (@Robbie Collin) 1512163888.0
Though Batman V Superman and Justice League didn't quite stack up to Nolan's previous Batman movies, he shared a theory as to why his trilogy garnered so much praise. He had the advantage of time.
That's a privilege and a luxury that filmmakers aren't afforded anymore. I think it was the last time that anyone was able to say to a studio, 'I might do another one, but it will be four years.' There's too much pressure on release schedules to let people do that now, but creatively it's a huge advantage. We had the privilege and advantage to develop as people and as storytellers and then bring the family back together.
And yet, the Dunkirk director is still without an Academy Award.
It's appalling that Christopher Nolan has never been nominated for best director at the Oscars

— Tanner (@Tanner) 1511654065.0
@DrGhett0Batman @comicbookfilms It's understandable, though, when you consider that the Oscars have been absurdly b… https://t.co/J0sWcpAS7p

— MB (@MB) 1511674030.0
The Dark Knight didn't hit theaters for three years since 2005's Batman Begins won over old and new fans for the caped crusader. It would take another four years for The Dark Knight Rises to reach audiences after 2008's The Dark Knight.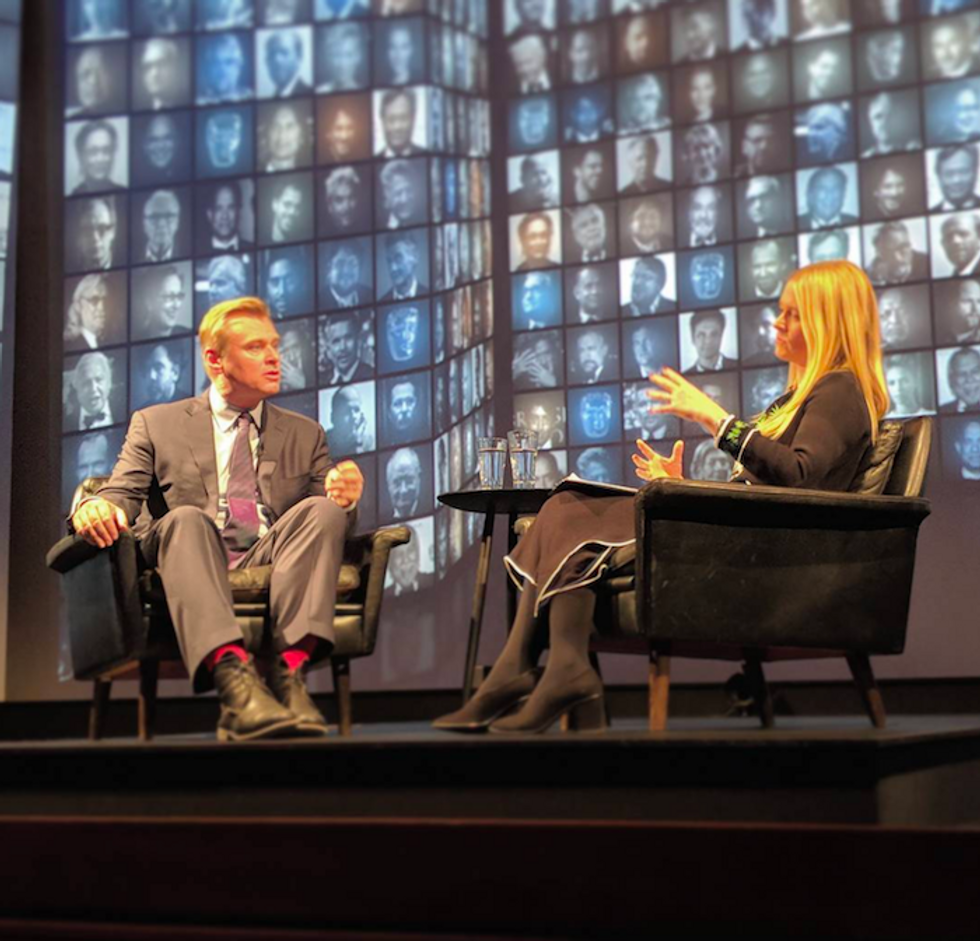 After Begins, Nolan was allowed to continue cultivating his directing style by injecting somber tones and moodiness into passion projects like The Prestige, which reunited him with Christian Bale. Between Knight and Knight Rises, Nolan wowed critics with the 2010 sci-fi film, Inception.
As a result of helming different projects in between Batman movies, Nolan was able to offer distinctly unique experiences with each release in the trilogy that resonated with theatergoers.
Christopher Nolan thinks the era of serialized tentpole films being afforded enough time to develop might be over. https://t.co/EAVxHrDsi9

— ßig ßlue (@ßig ßlue) 1512222224.0
Warne Bros. rebooted Bruce Wayne's character in 2013, casting Ben Affleck as Batman, who was the first to crossover into other big-budget studio releases in the DC realm - including Dawn of Justice, Suicide Squad, and again in November's Justice League. Affleck is set to appear in the upcoming Matt Reeves-directed The Batman, in addition to making cameos in spin-off films like Nightwing, Batgirl, and Harley Quinn.
Following the model successfully implemented by Marvel Studios with movies like Iron Man and The Avengers, Warner Bros. is striving to stay relevant with the trend of crossover films. Being weighted by predetermined release dates and an increase in movie productions are pressures Nolan didn't have to deal with, and it shows in the trilogy he gave us with Batman Begins.
Time to worship the master A Life in Pictures: Christopher Nolan @BAFTA https://t.co/mGM5oig0us

— Owen Van Scrooged🎄 (@Owen Van Scrooged🎄) 1512150469.0
Please SHARE this with your friends and family.