At 60, Christopher Meloni remains one of the hottest beefcakes ever to grace us with his presence on TV screens across the country. The internet says so.
After all, he has officially earned the distinction of being called, "zaddy", a term for attractive older men who are affable and charismatic.
The Law and Order actor clearly takes such good care of his jacked bod, he was chosen to turn heads at newsstands by being featured on the cover of Men's Health magazine. The honor is typically reserved for men who are not sexagenarians.
On the magazine's cover, Meloni is shirtless and is one weightlifting plate shy of exposing his family jewels. Maybe. Such a tease, that zaddy.
The weight plate obscuring his manhood reads, "Christopher Meloni: How he got big arms, broad shoulders," and "The butt that broke the internet."
But his quote from the featured article was one that left readers pleasantly dumbfounded and simultaneously parched.

He told the fitness magazine's interviewer, Anna Peele:
"I catch flies with my ass cheeks, like a venus flytrap."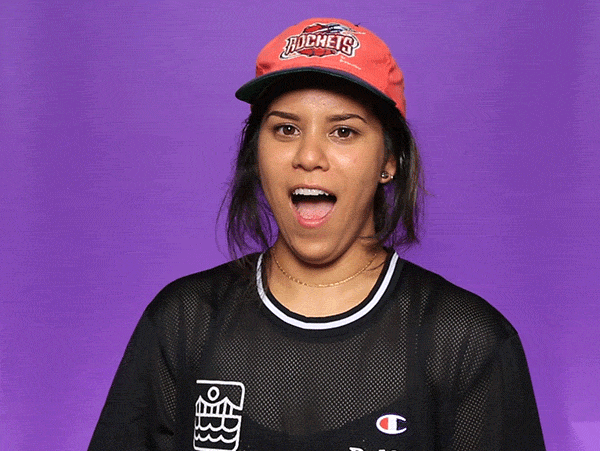 Excited I See You GIF by OriginalsGiphy
The imagery from his quote was burned on the brains of many social media users.
Be still our hearts.
An accompanying video shows Meloni demonstrating a "Good Morning"—a bodybuilding move that entails balancing a barbell behind the shoulders and hinging the body forward with the knees bent and then snapping back to standing position.

It is an exercise used to develop the posterior chain, which are the muscles of the back, glutes, and hamstrings.
It is also an exercise that has evidently served the disciplined actor very well.
In the video, his presumptive trainer said, "Chris has become pretty famous for his glutes." Indeed.
Well, his acting is pretty fantastic too. Just look at his fabulous body of work.
Meloni's talents—excluding his posterior's venus flytrap maneuver—nabbed him many roles on TV and film, but his featured role on HBO's Oz in 1997 really launched his career trajectory.
He is most famous for playing Elliot Stabler on 12 seasons of Law & Order: SVU and on his new spinoff, Organized Crime—which is the seventh series in the Law & Order franchise.
Now, about those glutes.

After an on-set photo from Organized Crime featuring the actor's backside went viral, and Cher days later ecstatically tweeted his praises—calling him "EXCELLENT" and a "CHARISMATIC ACTOR"—the Men's Health interviewer suggested Meloni was having a "cultural moment."
But he succinctly responded with, "My ass is."
He told the interviewer, Anna Peele:

"The aspect of age comes into play as far as the cover of [this magazine] and how I feel about it."
"A friend of mine said, 'Did you ever think in a million years you'd be on the cover of Men's Health?' I said, 'Certainly not at age 60.' "
When Peele explained the term "zaddy" applied to distinguished men of a certain age, Meloni asked:

"Daddy plus? Daddy platinum?"
After realizing he couldn't have been a zaddy until now, he acknowledged that, "It's reserved for an older gentleman."
He then entered into an existential state and asked, "How much am I allowed to taste of this fruit? How much am I allowed to enjoy this?"
And when Peele said she's "been killing flies with incredible accuracy lately," the newly-minted zaddy said:
"I catch flies with my ass cheeks, like a Venus flytrap. I'm clever with my ass cheeks!"
Whatever you say, zaddy-o.