A childminder whose finances are too tight to fund further IVF after the one round provided by the NHS failed told how she eased her heartache by becoming a gold champion in martial arts—losing nearly five stone in the process.
---
Battling a bulging waistline since her teens, Claire Seklewska, 40, who at her heaviest wore a size 24, started trying to shape up 10 years ago with limited success.
But, after marrying warehouse operative Piotr Seklewska, 48, four years ago and discovering they could not conceive naturally, Claire discovered she would only qualify for a round of IVF through the NHS if she significantly reduced her body mass index (BMI), used by medics as a tool to gauge a healthy weight.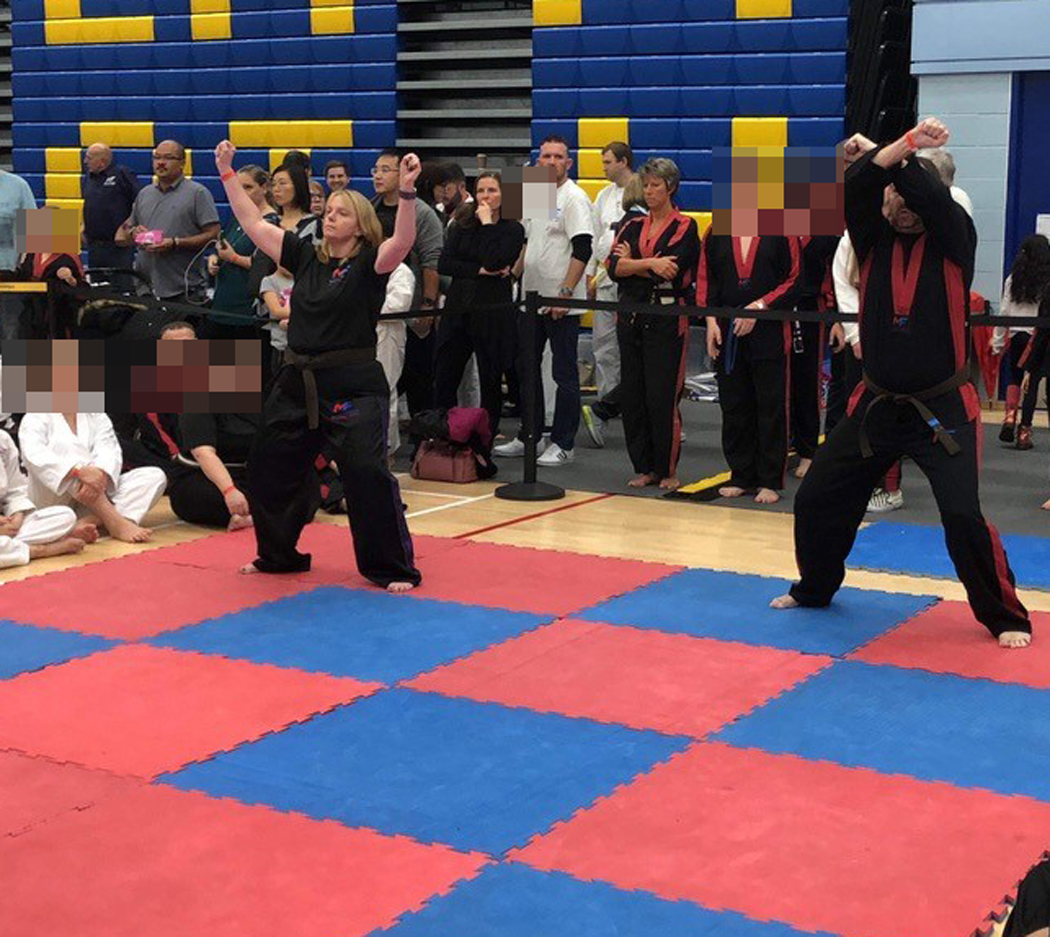 Claire competing (PA Real Life/Matt Fiddes Martial Arts)
At 5ft tall and weighing 224 pounds, her BMI was 43.9—way in excess of the NHS recommended range of between 18.5 and 24.9, making her obese—and she was told she had to reduce it to 30 to be entitled to free IVF.
"A baby is something I had wanted all my life. I worked in a nursery and became a childminder because I love children," said Claire, of Shepton Mallet, Somerset, England.
First gaining weight when she hit puberty, Claire had always been big, but 10 years ago, hitting 224 pounds, she was wearing a size 24.
Claire before (PA Real Life/Collect)
She recalled:
"When I was 12 my parents split up and my dad brought me up. He cooked lovely healthy meals, but didn't really know about portion size, so I started to put on weight."
"As I grew up, I tried different diets and would lose a couple of stone, but then put it on again. I find it difficult to calorie count."
But meeting Piotr at a gig seven years ago, especially before her wedding, she became determined to take losing weight seriously—devising her own intriguing plan.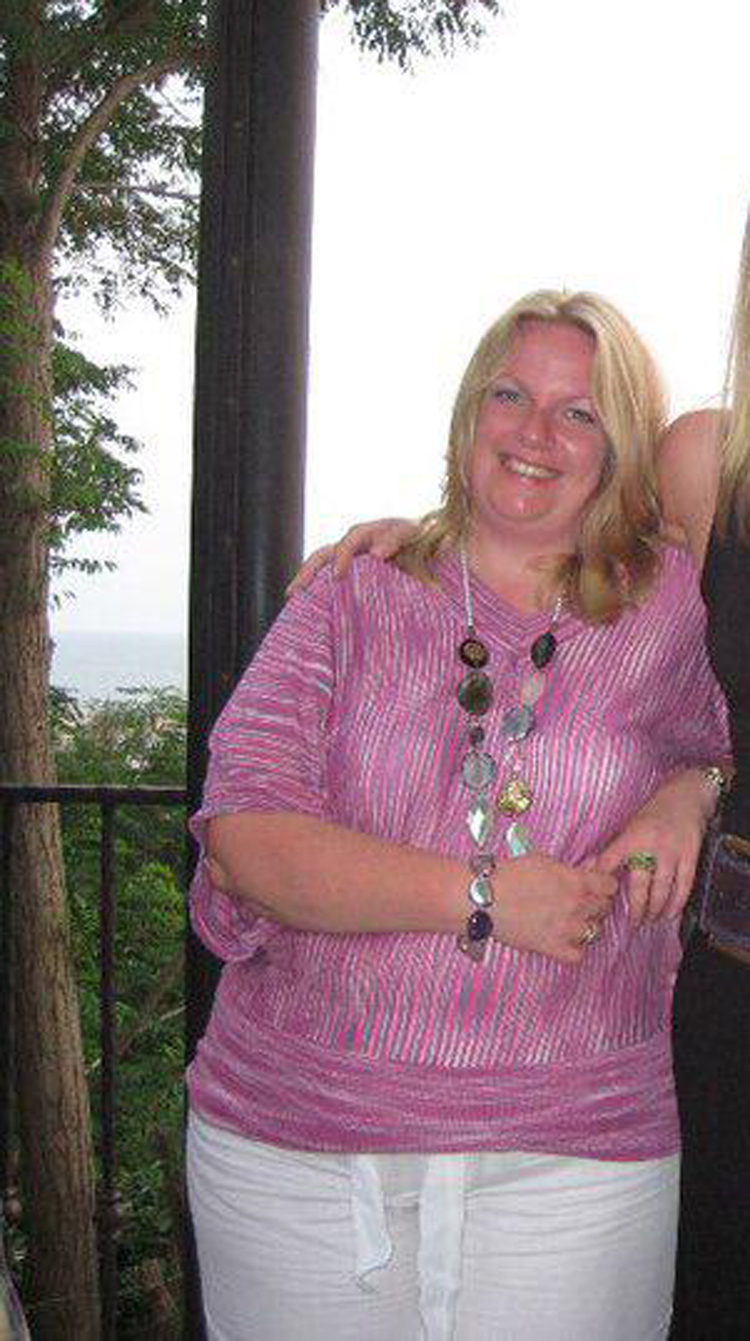 Claire before (PA Real Life/Collect)
"I came up with my own ABC method—cutting down on alcohol, bread, cheese and chocolate."
"I decided it was about making healthier choices rather than trying to stick to a particular diet. I knew I had to make little changes, but it's hard."
"I started going to the gym as well. I had some motivation, because I was getting married and was keen to fit into my wedding dress, which was a size 18."
She continued:
"I managed to get down to just below 11 stone, but that was not sustainable and I put it back on again after we got married."
Then, in October 2017, after trying and failing to conceive for seven years, they saw a GP who broke the news that Claire could have a round of IVF on the NHS—but only if she reduced her BMI to 30.
Claire said:
"I tried really hard, but it was very difficult to get it down. At the gym I'd find myself sitting on the exercise bike watching Coronation Street, I wasn't pushing myself."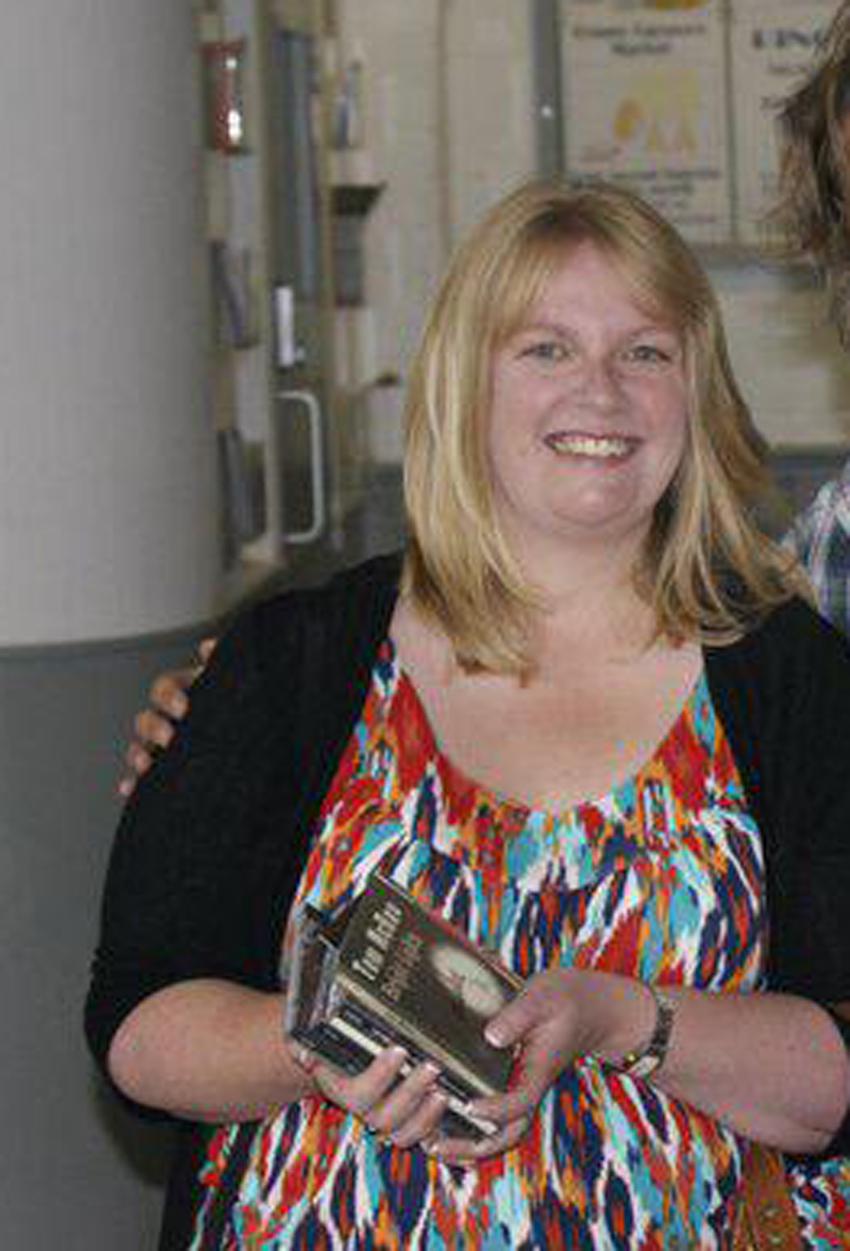 Claire before (PA Real Life/Collect)
Claire said:
"I tried legs, bums and tums classes and aqua aerobics, but didn't get on with it."
Then, in early 2018, after seeing a martial arts class advertised on Facebook, Claire dragged a friend along to it.
She recalled:
"The instructor asked me to do a burpee—a squat thrust—and I nearly died, but something made me go back the following week, even though my friend didn't come!"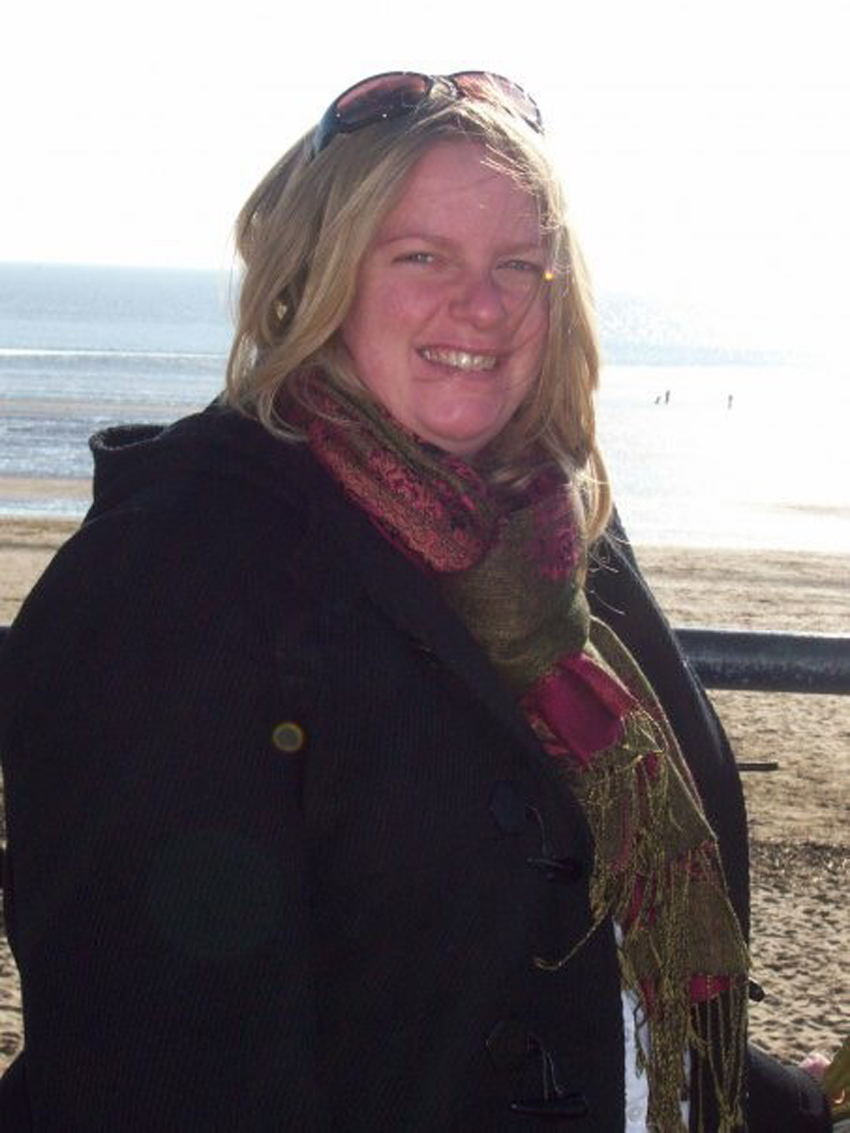 Claire before (PA Real Life/Collect)
She continued:
"The classes start off with some fitness. Then you follow the curriculum and do some pad work, where you hit pads, or leg work—different kicks—or cardio."
"I think it's the variety that keeps me interested. I've been going to classes three times a week for two years now and every session is still different."
"My husband was actually doing martial arts a few years ago. I went to watch him and was like, 'Oh my God, I'd never do that'—but here I am. He said he never thought in a million years I'd be doing martial arts."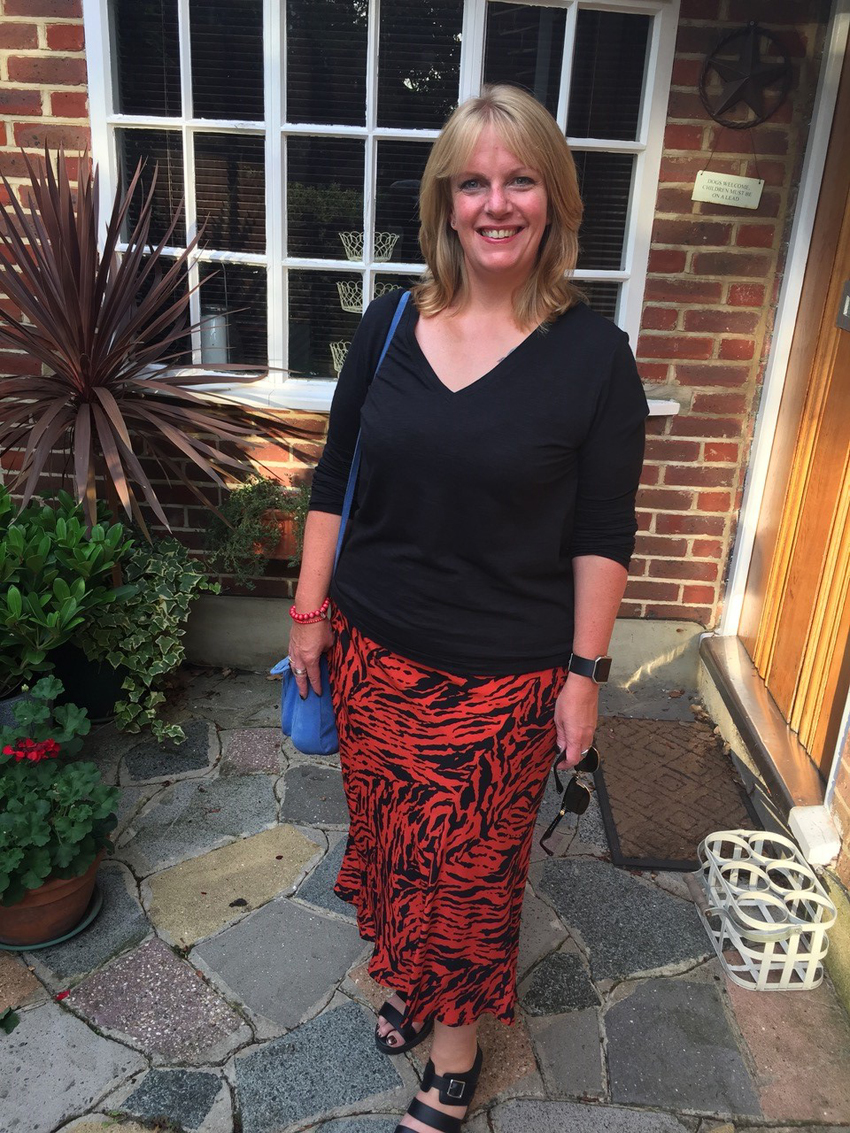 Claire after (PA Real Life/Collect)
But sadly, despite toning up and having her free round of IVF in February 2019, Claire's dream of becoming a mum was not to be.
"Unfortunately, it didn't work for us. We had one try on the NHS, then we would have had to fund it ourselves and we don't have the money."
"I'm 40 now and have had to accept that it's not going to happen. But I have got things in my life, I look after some wonderful children and they make me happy."
Lessons across the country as normal! Just direct to the homes! 🥋Keeping children and adults fit and healthy during this tough time via live streaming our Matt Fiddes Martial arts and MFdance classes to over 100k… https://t.co/ZCZ77dhIjK
— Matt Fiddes (@MattFiddesUK) March 21, 2020
Claire explained:
"Kickboxing has also taught me a lot about myself. It's helped me keep busy and have a focus, rather than spending my time thinking about not having a baby. It's given me something else in my life."
"Before I took it up, it felt like I was just sitting around waiting for a baby to arrive. For 20 years it consumed everything."
"But I've got off the emotional rollercoaster now and feel genuinely happy."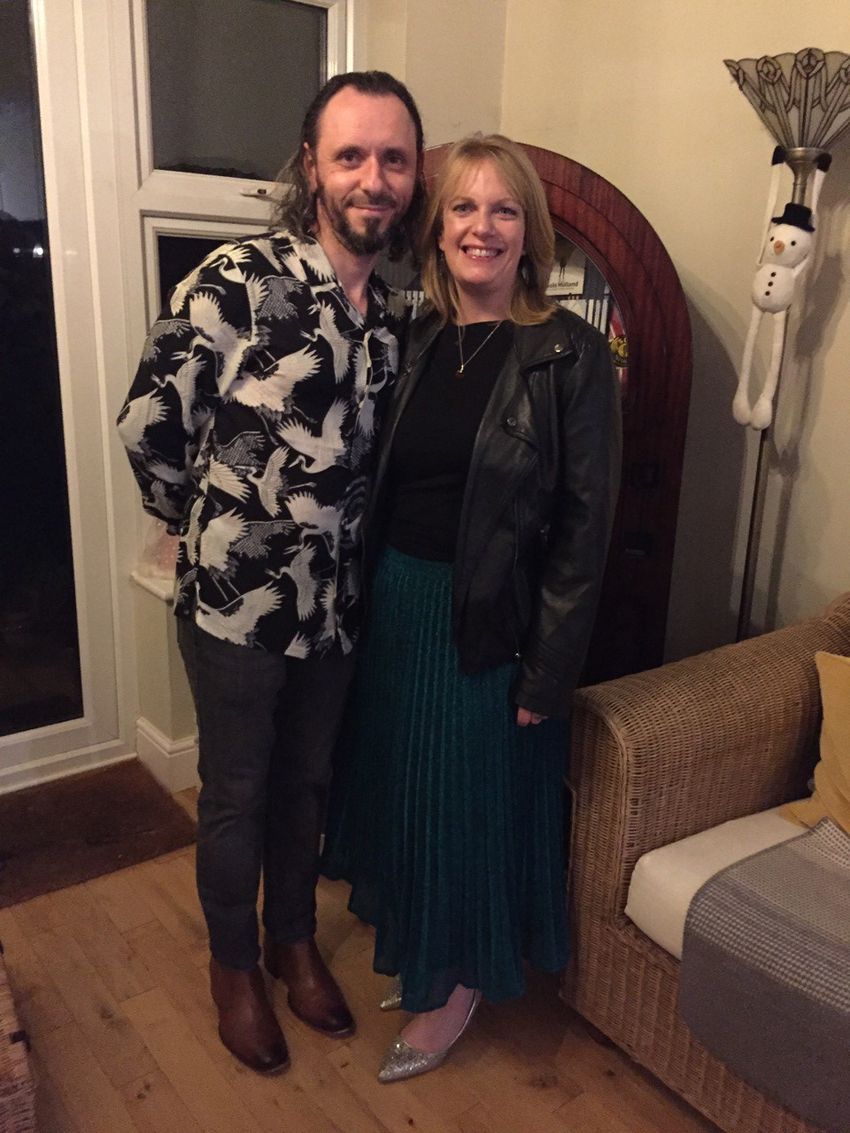 Claire and Piotr (PA Real Life/Collect)
"It may sound a small thing, but it's really helped me to push myself. Although it's about physical discipline, it's also about mental discipline."
"And it's helped me in so many ways. I'd passed my driving test a year before starting martial arts, but still hadn't had the confidence to go out in the car much."
"Since I've been kickboxing, I've had to drive to different venues or competitions, which has made me get behind the wheel and even give lifts to other people."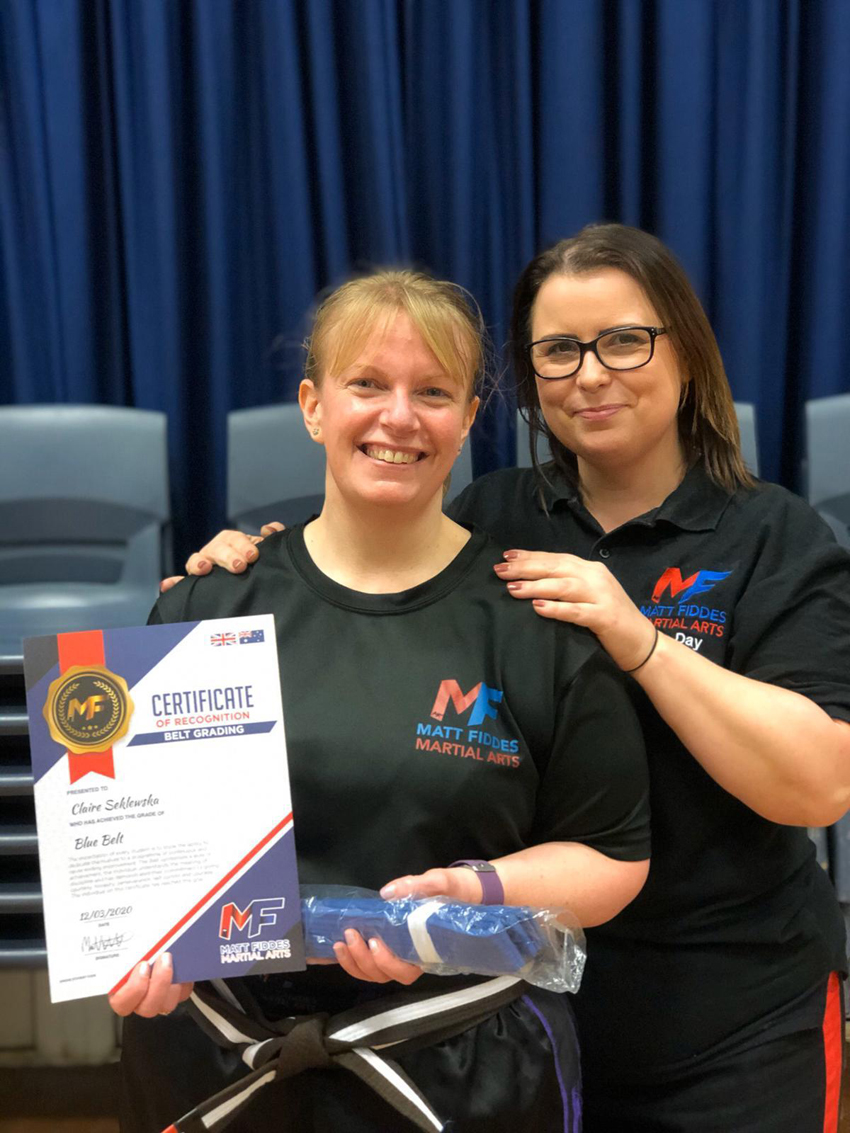 Claire now with her instructor Jaime (PA Real Life/Collect)
In May 2018, Claire, who trains with Jaime Day—an instructor with Matt Fiddes Martial Arts Ladies Programme—took part in her first Matt Fiddes Martial Arts Regional Championships in Weston-Super-Mare, Somerset.
She competed in Hand Drills, a martial arts discipline that requires the competitor to perform a number of hand movements.
And while she was not placed, in May 2019, she entered again, performing in front of two thousand people at the competition, again in Western-Super-Mare, and winning a gold medal—scooping the UK south west regional title.
Claire said:
"Doing that in front of so many people was a huge thing for me. I still can't believe that I did it and I'm hoping to do it again soon."
"To do something I never thought I would, and to be competing and winning a gold medal just two years after taking it up felt amazing."
"My instructor Jaime is amazing. She's been so encouraging and there's always a lot of laughter. I'm constantly on the floor in fits of giggles. She told me to give it a go."
Claire before (PA Real Life/Collect)
And Claire is feeling the benefits of regularly taking part in the sport.
"I'm a lot fitter than I was. I'm still curvy and I accept that, but I went to get measured for a bra the other day and was 32ins around my back, which I've never been before. I nearly hugged the lady who measured me."
"I can run up the stairs, I can walk faster and I can run after the children I look after without getting out of breath. It's also made me feel safer. I think the training would kick in if I ever needed to protect myself from an attacker!"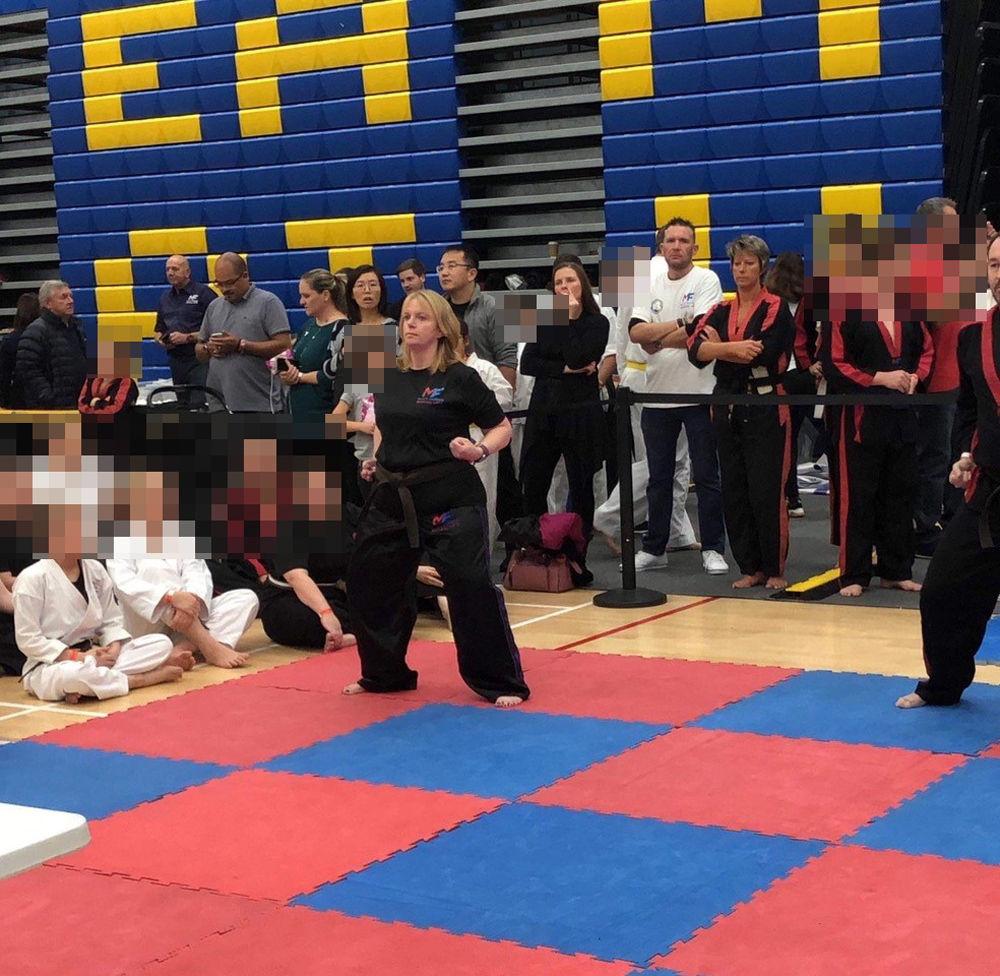 Claire competing (PA Real Life/Matt Fiddes Martial Arts)
Claire explained:
"I make healthier choices every day. I eat porridge, a lot of chicken and vegetables, and eggs. I still enjoy food, but after what I've been through, I'm not going to survive on a lettuce leaf."
"I went from a size 24 to a size 12/14, although sometimes I'm a 16 on the bottom half as my weight still fluctuates. I move between [159 pounds] to around [168 pounds]."
"But I have seven martial arts belts to my name and became a blue belt a couple of weeks ago. I'm in the right mindset now to think about my first black belt, which is the top belt you can achieve. It might take me two to three years, but I'm motivated to get it."
Hi team, watch my first online video in preperation for Mondays first class @MattFiddesUKhttps://t.co/gwtivgx9nJ
— Master Steve James (@mfcheshire) March 21, 2020
She added:
"And I'm starting to assist my instructor with the kids' classes, which is amazing. If you'd told me I would be doing that a few years ago I would never have believed you."
Matt Fiddes Martial Arts has set up an online portal so that members can continue to attend classes or live stream them at home during the coronavirus crisis. For more information click here