A Pennsylvania woman has been charged after she anonymously sent digitally altered photos and videos of her daughter's cheerleading team rivals to coaches.
The fake photos and videos, which purported to show her teen daughter's teammates drinking, smoking and appearing naked were all created in an attempt to embarrass the girls and get them booted from the team, according to the Philadelphia Inquirer.
The woman—50-year-old Raffaela Spone—even sent the manipulated images to the girls themselves in an apparent act of blackmail. Alongside the images, Spone anonymously sent messages urging the girls to kill themselves.
According to an affidavit filed by Bucks County District Attorney Matt Weintraub's office, Spone was arrested on March 4 and charged with misdemeanor counts of cyber harassment of a child and related offenses.
The winding road to Spone's arrest began last July, when the parents of one victim contacted Hilltown Township Police.
An investigation led police to discover Spone had sent photos to coaches of the Victory Vipers, the cheerleading squad the victims and Spone's daughter all cheer for. Police later discovered two more girls on the team had received similar images and messages.
According to the Philadelphia Inquirer, police made no indication Spone's daughter knew what her mother was up to.
The police eventually concluded the photos and videos were "deepfakes" or images digitally altered well enough to look real. Spone took the girls' social media photos and placed them over the top of other images found online.
Detectives also learned Spone acquired the victims' phone numbers by purchasing them from a company that typically sells to telemarketers. Police were able to track the sent numbers to an IP address located where Spone lives.
Detectives then took a look at Spone's phone, which contained those same phone numbers.
Spone's preliminary hearing is slated for March 30.
Once people on the internet came across the story, they could barely believe it was real.

Ryan Thompson/Facebook

Tina Musser Skirda/Facebook

Tilly Rachal/Facebook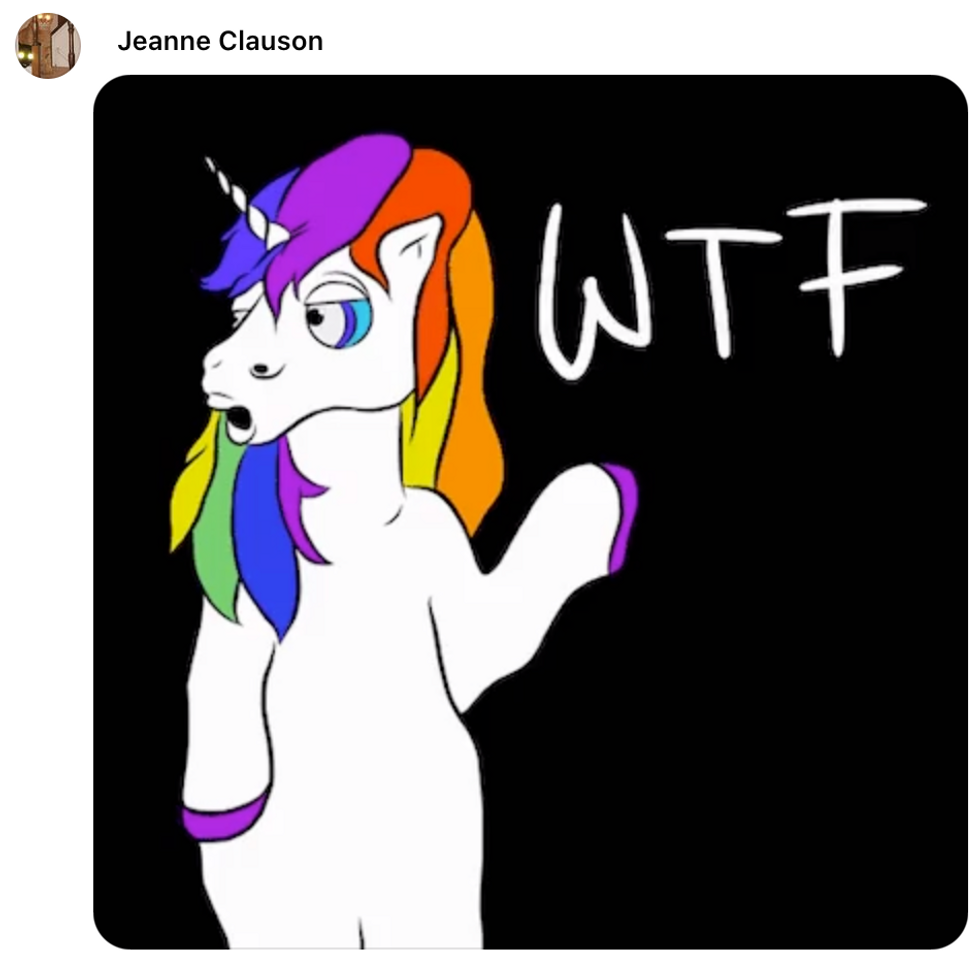 Jeanne Clauson/Facebook

Tricia Bosak/Facebook

Lynda Dominico Hennes/Facebook
Hopefully Spone's daughter isn't subjected to bullying and backlash. Another child doesn't need to suffer in the wake of her mother's poor life choices.