The "Cards Against Humanity" developers fought against Donald Trump's wall by purchasing a plot of land along the Mexican border, but the game-creators' efforts to prevent it from happening are proving futile.
---
The government has the right to exercise the constitution's Fifth Amendment called, "eminent domain," meaning - they can seize property from its owners.
Cars Against Humanity bought land on US/Mexico border and then SELLS it off, one tiny piece at a time, for $15 each… https://t.co/YhWQzu10WQ

— Bryan Beal 🎧 (@Bryan Beal 🎧) 1510756809.0
The Game developers initiated a campaign called, "Cards Against Humanity Saves America," as part of a holiday promotion. They acquired a plot of land on the Southwestern border and hired a lawyer specializing in blocking states from seizing private land for public use.
As an incentive, the group pledged to send game-purchasers "six America-saving gifts in exchange for $15 during December 2017."
"Cards Against Humanity" is an adult party game where players fill in sentence blanks from their set of cards with phrases from another deck, typically with sardonic and politically incorrect descriptions.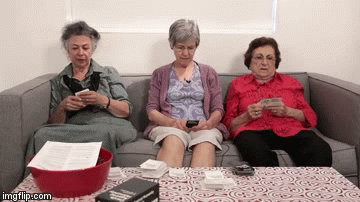 The game's website further advances their crusade against Trump's policy:
It's 2017, and the government is being run by a toilet. We have no choice: Cards Against Humanity is going to save America.

There's no time for questions—now is the time to act. You give us $15, and we'll send six America-saving surprises right to your doorstep. It will be fun, it will be weird, and if you voted for Trump, you might want to sit this one out.
The "Cards Against Humanity" group claims Trump is fearful of Mexicans, and his solution to combat fear is to erect the controversial wall along the border. The group plans to make Trump's goal a difficult one to attain.
So we've purchased a plot of vacant land on the border and retained a law firm specialising in eminent domain to make it as time-consuming and expensive as possible for the wall to get built.
Cards Against Humanity is attempting to stop President Trump's wall. They bought land on the U.S.-Mexico border and… https://t.co/VIA5JlYPcT

— AJ+ (@AJ+) 1510699732.0
Unfortunately, the government's fundamental power to "eminent domain" trumps the game group's agenda.
The judicial definition of "eminent domain" has morphed over the past several decades, according to Mashable. Historically, land acquired by the government would serve the people with public amenities such as roads and hospitals; however, if a property has potential to improve economic development, struggling urban areas would take the hit and become bulldozed.
Critics don't see the game company's plan ultimately standing a chance against the government, but it doesn't mean it can't be impactful.
Lynn E. Blais, Real Property Law Professor at the University of Texas at Austin, told Mashable, "They can't stop the border wall for sure. [Legally speaking], it's clearly for public use [but] they can challenge the process at every step if they want. That could take a long long time."
If the group can create an obstacle for the wall from becoming a reality, it could make for a challenging road ahead for Donald Trump to make good on his campaign promise.
David Reiss, a professor at Brooklyn Law school, said, "They may not be looking to stop it, but merely to delay it. Delay can be very powerful. Sometimes delay can be as effective as winning the case."
People shared their thoughts on the matter.
@bryanrbeal If they can manage that, it's an excellently sneaky way to do this :)

— Bill Plein🌶 (@Bill Plein🌶) 1510865292.0
The game's promotion incentivized customers to take part in the movement.
@ajplus I will buy more games! @CAH

— MourningAfter45 (@MourningAfter45) 1510702861.0
One Twitter user commented on the irony of it all.
Please SHARE this with your friends and family.