A columnist for the UK's Sunday Telegraph was fired for a racist tweet she posted just after the birth announcement of Prince Harry and Duchess Meghan Markle's second baby, daughter Lilibet Diana Mountbatten-Windsor.
Julie Burchill, the columnist in question, posted Harry and Meghan should have named their baby "Georgina Floydina," after the late George Floyd. Floyd's murder ignited the most intense portion of the Black Lives Matter movement thus far in the summer of 2020.
Burchill first posted the offensive tweet...
@BoozeAndFagz/Twitter
...then retweeted a meme a fan posted in response to her original tweet.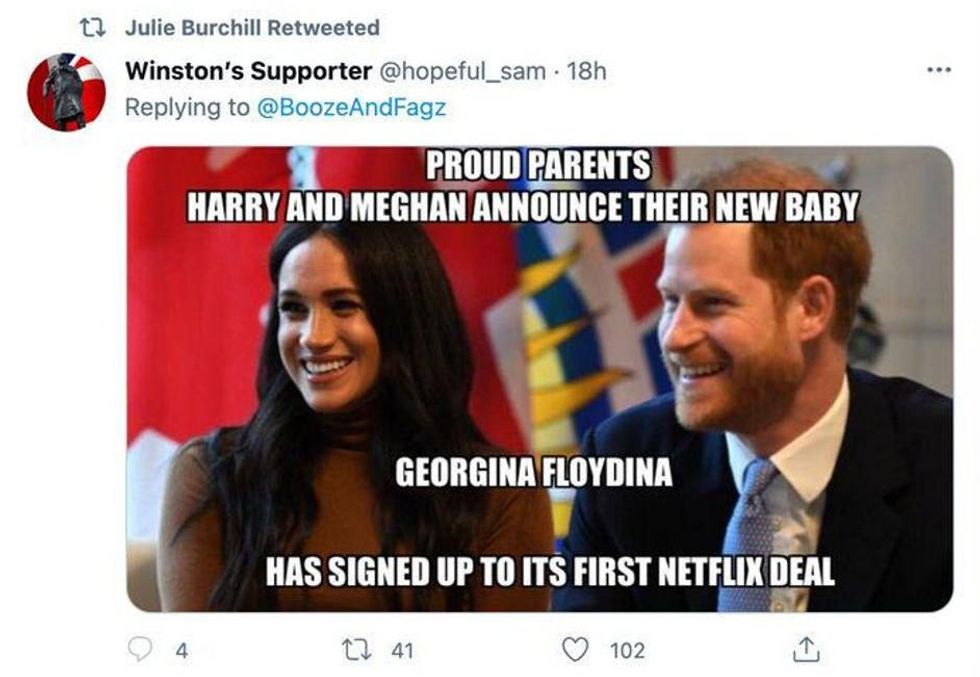 @BoozeAndFagz/Twitter
Burchill's account—complete with username paying tribute to alcohol and cigarettes—has since been deactivated.

Shortly after this offensive tweet and retweet, Burchill posted on Facebook she'd been fired from her job at the Sunday Telegraph.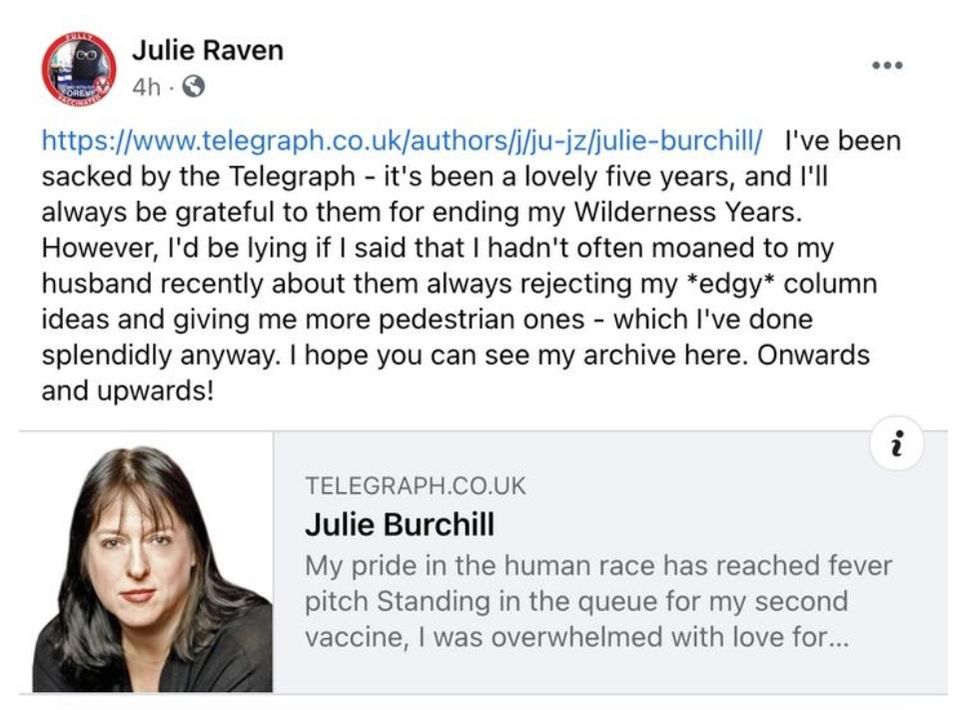 Julie Raven/Facebook
People lauded the Telegraph's decision to fire Burchill.
Burchill's bigotry was not reserved simply for Harry and Meghan.
Earlier this year, Burchill accused fellow journalist Ash Sakar of "worshipping a pedophile" and calling her an "Islamist," meant to drum up anti-Muslim stereotypes.
It was only after being threatened with legal action she eventually apologized for her words.
Burchill has a history of defamation against Irish people as well, calling the Irish flag the "Hitler-licking, altar boy molesting, abortion banning Irish Tricolour."
Burchill is also in the process of publishing a book entitled Welcome to the Woke Trials: How #Identity Killed Progressive Politics.
The Sunday Telegraph itself has a long history of problematic content and accusations of racism, but at least it is down one of its more "edgy" columnists.