Britney Spears will definitely not be performing in the foreseeable future.
---
And Spears, one of the biggest pop stars of her generation, may swear off performing for good.
Longtime manager Larry Rudolph recently told reporters that Spears was not in the right state for performing at this time, due to mental, physical and attitudinal reasons.
Her latest Las Vegas residency has been canceled, despite having completed more than half of rehearsals.
"It was the perfect storm. We had to pull her show because her meds stopped working and she was distraught over her dad's illness."
Rudolph told TMZ:
"As the person who guides her career—based on the information I and all of the professionals who work with her are being told on a need-to-know basis—from what I have gathered it's clear to me she should not be going back to do this Vegas residency, not in the near future and possibly never again."
Britney Spears May Never Perform Again, Manager Larry Rudolph Says https://t.co/rN8Q2vPnl5

— TMZ (@TMZ) 1557907353.0
Britney Spears' longtime manager, Larry Rudolph, said in remarks reported today that his client is not physically,… https://t.co/FEPr1Ydxh9

— KFI AM 640 (@KFI AM 640) 1557934206.0
According to Rudolph, Spears has been declining ever since learning of her father's illness. Up until now, the singer had always made her own choices regarding when she wanted to perform, but Rudolph has had to take the reigns after this most recent collapse.
"Last summer, when she wanted to tour, she called me every day," Rudolph said.
"She was excited. She hasn't called me in months. Crickets. She clearly doesn't want to perform now."
Fans have been distraught over the news.
I never got to see @britneyspears live & now she's not gonna be performing anymore?? 💔

— Daniel Wagner (@Daniel Wagner) 1557948664.0
Me after hearing that #BritneySpears may never perform again. #FreeBritney https://t.co/BsZxjJ9Fs3

— ANXSR (@ANXSR) 1557958859.0
@AH9109 @britneyspears Everybody has so much to say about her. It's selfish. I'm like shit she's been performing my… https://t.co/1KGbQeAQxR

— I'm Hal David (@I'm Hal David) 1557949296.0
@britneyspears if you have to stop performing, I hope it's what you want to do! Not someone tell you to! I want you… https://t.co/8BlKlYJxlE

— jeff (@jeff) 1557943190.0
While her supporters are disappointed, they ultimately want what's best for Spears.
@BlueGworl @ChadMaura @britneyspears Honestly tea, id love her to keep releasing music and performing for us, IF th… https://t.co/0p5PCUIENh

— Adam Price (@Adam Price) 1555705979.0
she's given more than enough. https://t.co/FbuvxL8T5y

— Hanif Abdurraqib (@Hanif Abdurraqib) 1557955697.0
And so does Rudolph.

"I don't want her to work again 'till she's ready, physically, mentally and passionately."
"If that time never comes again it will never come again. I have no desire or ability to make her work again."
"I am only here for her when she wants to work. And, if she ever does want to work again, I'm here to tell her if it's a good idea or a bad idea."
Let's hope she comes out of this "stronger" than ever before.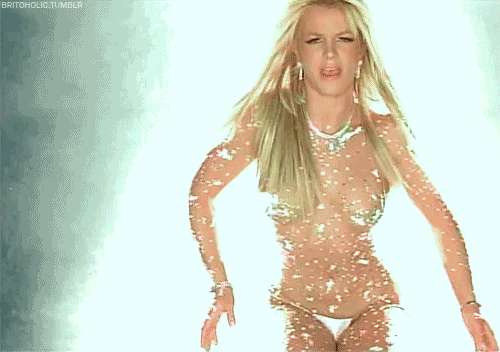 GIPHY