"British people of Reddit, how is the American Revolution taught in your schools?"–– This was today's burning question from Redditor Shamr0ck01, who did not, contrary to what you may believe, open a terrible can of worms and kick off an imperialist chest-puffing contest.
---
It turns out the British view the United States' decision to break away from its once mighty empire with much more grace than can be expected. There are no hard feelings here! Why would there be? It's not like it's being taught!
"I'm 34..."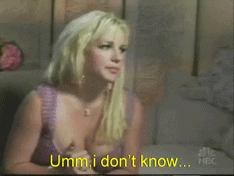 Giphy
They don't teach it. I'm 34 and didn't learn about it at school. Learned about the Roman Empire, Egypt, World Wars I and II and about the British Empire. Mainly Africa and Australia. They mention the war of independence but that's about the extent of it.
"We did lots..."
Nothing. We did lots of Roman/ Anglo-Saxon/ Viking / Norman stuff then straight to the world wars. I think as someone else has said it's learning about things near your school that you can get to on a school trip.
"I only ever learned..."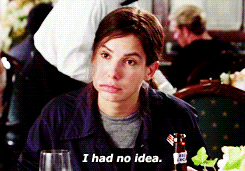 Giphy
I only ever learned about it to add context to the french revolution in sixth form. it actually came up in our a-levels and no one could answer the question because we had no idea what happened.
"It's not..."
It's not part of the national curriculum. IIRC we had a small mention of it in the context of discussing the cotton trade, but that was about it.
"History I learnt..."
History I learnt (as far as I can remember):
The tudors
The great fire of London
The second world war
The first world war
Queen Victoria
British Civil War
Holocaust (separate to WW2, we did WW2 in primary and holocaust in Y9 or so)
Guy Fawkes

History of medicine for GCSE.
"On average..."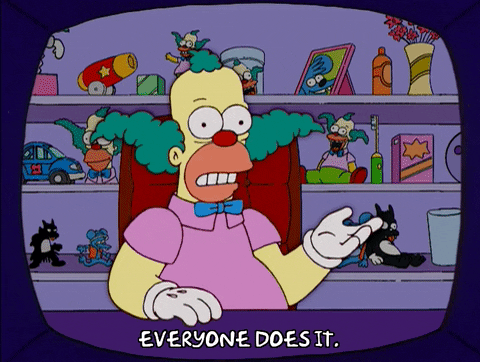 Giphy
On average a country celebrates independence from the UK every 7 days. We only go to school for 12yrs, and we've got Maths and other stuff to do.
"To Americans..."
To Americans the War of Independence was obviously a huge conflict that lead to the founding of a nation. To British - we have so much other military history (mainly Roman invasion, Norman conquest, 100 year war, War of the Roses, Spanish Armada, English Civil War, Battle of Trafalgar/Waterloo, WW1, WW2 to name a few) that it barely gets a mention.
We also cover non-military history (e.g. Kings/Queens of England, life during medieval period, Henry VIII founding the Church of England, Slavery, British Empire, Industrial Revolution) and learn a little about Ancient History (Egyptians, Greeks, Romans, Celts)
There's a lot to squeeze in that is arguably more relevant to UK's development as a nation so we don't really cover it.
"It isn't..."
It isn't really.
While it might be America's first war as a nation, I don't think it even makes the top 10 of the most interesting wars that Britain has been involved in.
"The fact that the USA won..."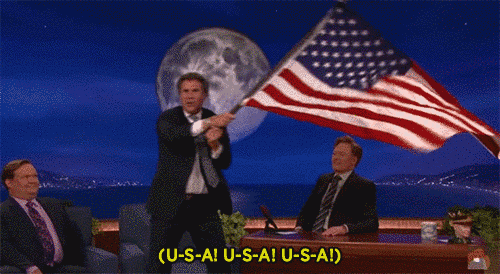 Giphy
Although to the Americans, the Revolution is extremely important and the founding of their nation, in British history it's just a footnote. The war itself was just seen as a part of the larger war with France. France backed the fledgling USA, trying to distract Britain from the war in Europe. Britain had to invest more heavily in North America than the French did, so it was a worthwhile distraction. The fact that the USA won was a bit of a surprise, to both the French and the British.
"Other than the Civil War..."
Reading some of the comments on here, I think people need to understand that Britain has history going back millennia, while America has history that goes back a few hundred years.
Other than the Civil War and American Revolution, there hasn't really been anything else in American history that is comparable to the hundreds of wars/battles in British history; whether internationally or domestic. So, for America, these two events are massive, while they pale into insignificance in the U.K.
Even WW2 had a lot more happening in the U.K. than in the US, who joined the effort later. America didn't experience the blitz, the rationing or the evacuation of children from urban areas, for example. Nor did America have to rebuild cities and infrastructure, or deal with a whole generation of men wiped out or damaged by the war on the same scale as the UK. Other than troops deploying to Europe, life mostly continued as normal in America.