Boebert—who is a gun rights advocate and insists on carrying a firearm on Capitol grounds—made headlines last week for posting a controversial campaign advertisement.
In the three-minute video, she appeared to wander around the nation's capital purportedly toting a Glock semi-automatic pistol and explaining the need to arm herself on her way to Congress.
The Republican lawmaker refused to allow Capitol Police to search her belongings after setting off the alarm but was eventually let into the House chamber.
CNN's Washington correspondent Ryan Nobles kept track of Boebert's standoff situation on Twitter.

Capitol Hill Reporter Marc Rod also provided updates on Boebert's security clash.
Boebert justified her refusal to cooperate with police on Twitter.

"I am legally permitted to carry my firearm in Washington, D.C. and within the Capitol complex. Metal detectors outside of the House would not have stopped the violence we saw last week—it's just another political stunt by Speaker Pelosi."
It is illegal to open carry in the District of Columbia.
However, members of Congress are allowed to carry firearms to and from their office on U.S. Capitol grounds. They must store them in their congressional offices and at all times the weapon is to be unloaded.
Twitter shared their thoughts on the incident and slammed the gun-toting Republican from a small town in Colorado called Rifle.
Boebert's history of repeated arrests did not go unnoticed.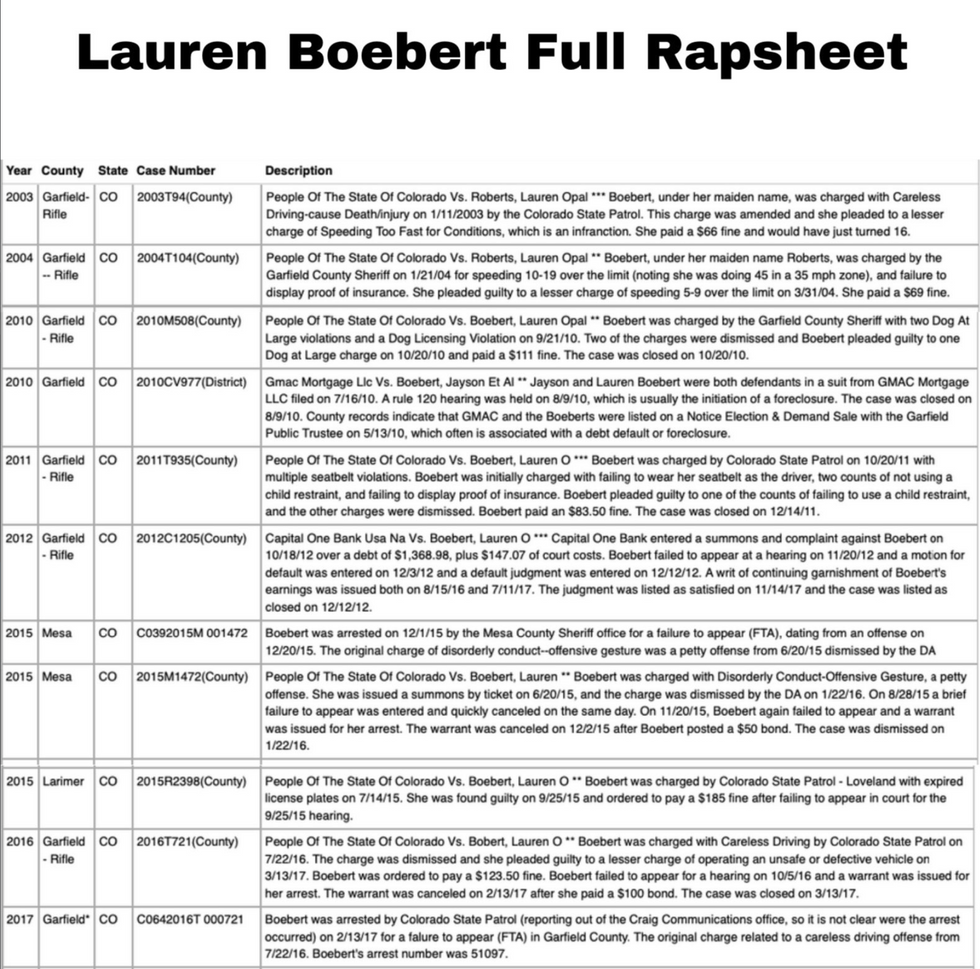 @ilenes57/Twitter
On January 10, acting House Sergeant at Arms Timothy Blodgett issued a memo informing congressional members and their staff about the new safety protocol.

"Effective immediately, all persons, including Members, are required [to] undergo security screening when entering the House Chamber," said Blodgett.

He added:
"Members are reminded that pursuant to the firearms regulations that Members received on opening day, firearms are restricted to a Member's Office."
Boebert was recently under fire and faced calls for resignation after being accused of endangering the life of House Speaker Nancy Pelosi for tweeting her whereabouts during the Capitol breach.
A minute after indicating House members were locked in the House chamber, the freshman Republican tweeted the House Speaker "has been removed from the chambers."

She also tweeted earlier in the day, "Today is 1776," which her critics interpreted as signaling for insurgence.