A mother in Baton Rouge, Louisiana has filed a federal lawsuit against local police officers, as well as Baton Rouge Police Chief Murphy Paul and the city of Baton Rouge
The suit comes one year after an incident when a police officer pushed the 17-year-old son of Tenesha Cannon, identified as both D.C and Dylan Cannon, to the ground, and proceeded to put his knee on the boy's neck.
The incident occurred less than two months after George Floyd died from injuries sustained in a neck restraint by officer Derek Chauvin.

Political activist Gary Chambers Jr. posted a video taken by bystanders to his Instagram page shortly after the incident occurred.
In his powerful statement accompanying the video, Chambers is quoted as saying:
"A cop doing this after George Floyd knows exactly what they are doing."

Chambers Instagram followers did not hold back in expressing their disgust and horror.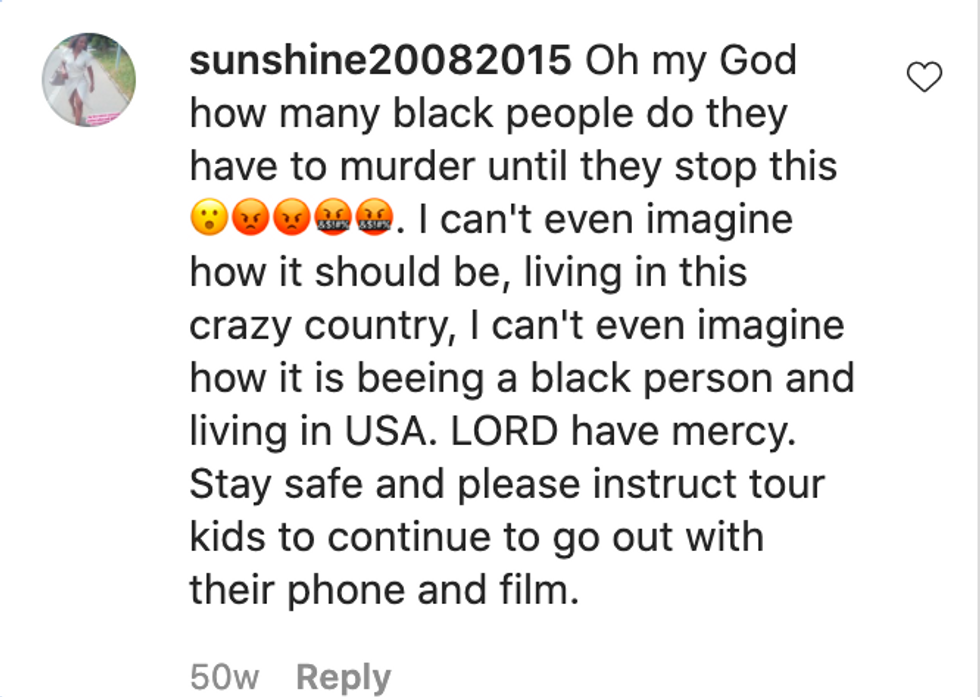 @garychambersjr/Instagram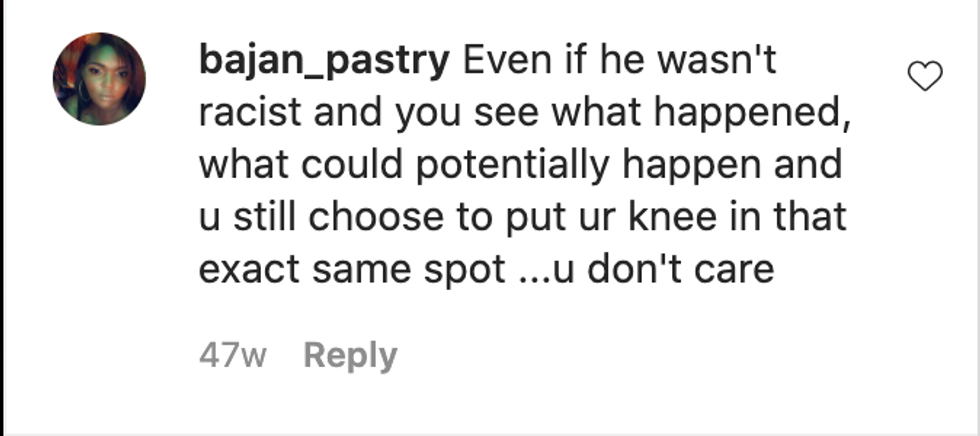 @garychambersjr/Instagram
The incident occurred after police officer Travis Williams flagged the driver of the vehicle DC was a passenger in, for not wearing his seatbelt, resulting in a reportedly hour-long chase before the driver finally pulled over.

Despite D.C. exiting the vehicle, falling to his knees with his hands up and showing no resistance, he was none the less pushed to the ground and handcuffed, with one officer pointing a gun to his face, and another placing his knee on DC's neck for at least thirty seconds.
The filed lawsuit also claims that when D.C. informed the officer restraining him that he has Asthma, the officer replied, "I don't give a damn."
While any specific injuries DC sustained following the incident were not disclosed, D.C. reportedly had to wear a neck brace for several weeks following the incident.
The Incident gained widespread attention in its immediate aftermath, with civil rights attorney Ben Crump taking to Twitter.
Crump's Followers were likewise horrified at the footage.
The Baton Rouge Police Department claim the officer's knee was on the boy's back, not his neck. But that would also be dangerous for an asthmatic.

Seargent Myron Daniels defended it at a press conference immediately following the incident.
"A Knee on a back is used as a control method. But the neck is off-limits."
This is in spite of the footage posted to Chambers' Instagram page shows the officer's knee on the boy's neck.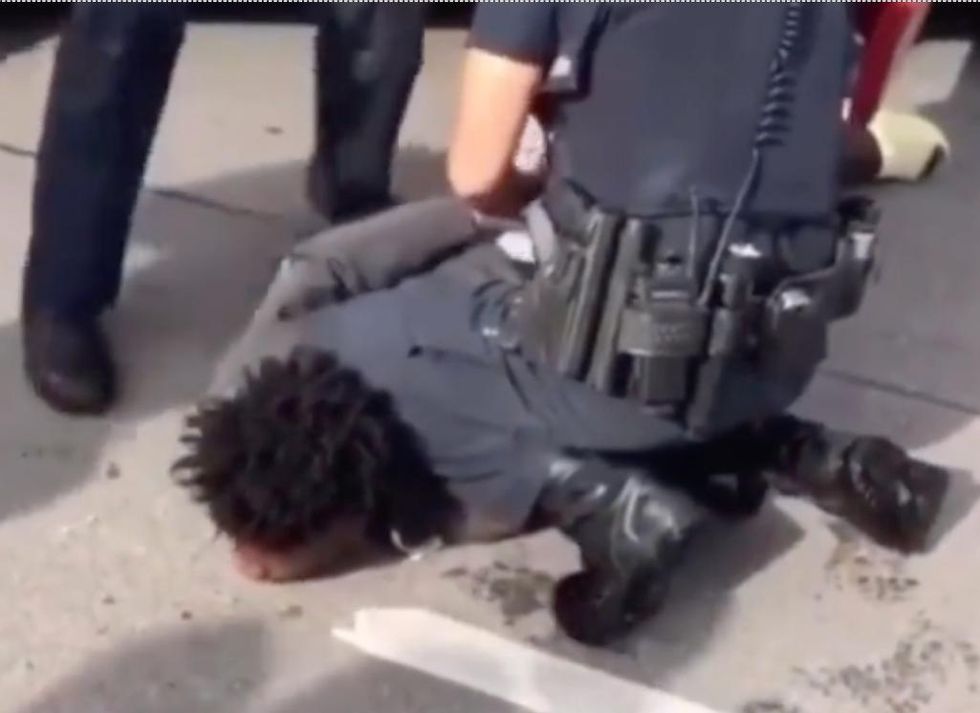 @garychambersjr/Instagram
As reported by Vice, the lawsuit against the arresting officers, Chief Murphy Paul and the City of Baton Rouge claims that the Baton Rouge Police department created an unsafe environment which encouraged this type of behavior from officers.

"Numerous state and federal lawsuits against BRPD demonstrate a pattern, custom, and practice of excessive use of force, especially against people of color"
"BRPD has a long history of not properly disciplining or firing officers when they engage in illegal or improper conduct, including excessive use of force and improper deadly use of force"
The lawsuit comes after several allegations of police brutality against the Baton Rouge Police, including an ongoing investigation of the choke-hold arrest of a 13-year-old boy, as well as when African-American Alton Sterling was shot and killed by police when selling C.D's on the street, resulting in a $45 Million settlement for his family.
Christopher Murrell, the attorney representing the Cannon family, could not hide his disgust in the matter, as reported by Vice.

"The Baton Rouge Police keep promising accountability, yet we find ourselves as a community here again and again in the same situation."
"This must change now."
"We all must demand justice for this child and all those others harassed, abused, and wrongfully arrested by BRPD."

The Baton Rouge Police Department has decline to comment on the lawsuit, but as reported by The Advocate, BR Police Department spokesperson Sergeant L'Jean McKneely Jr. Claimed:
"We're going to respect the process."