A maths tutor who lost his leg after being hit by a car has revealed how his drag queen alter-ego—cheekily named Eileen Eiffell—has helped him to embrace his disability.
Ian Lilley, 43, had just moved from his hometown in south Wales to London after landing a place at prestigious drama school Mountview Academy back in 2000 when his life changed forever.
While unloading his possessions from a removal van as he moved into his new flat, the driver of a passing car blacked out at the wheel and hit him.
Airlifted to hospital, Ian came to hours later to find that his left leg, which had been smashed into 13 pieces, had been amputated.
For years, Ian, now a science and maths tutor of Crouch End, north London, hid away, desperately self-conscious.
But now, he has unveiled his drag alter-ego, Eileen Eiffell—which phonetically, sounds like, 'I lean, I fall,' a tongue-in-cheek reference to what he has been through—and he wants to help empower other disabled performers.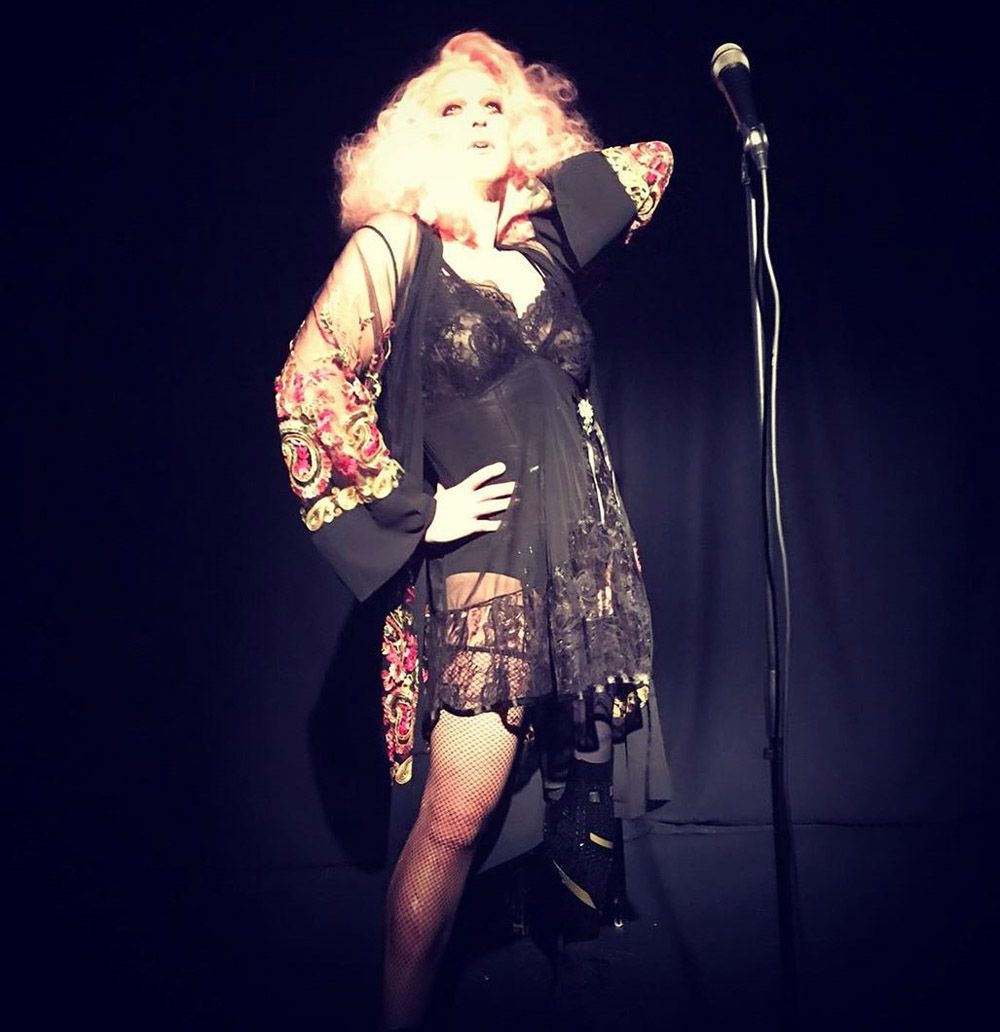 Eileen Eiffell on stage (PA Real Life/Collect)
Speaking as the return of live indoor performances following the nationwide lockdown has been delayed amid concerns over a rise in coronavirus cases, he said:
"I first did drag 10 years ago, so have done two ages of it."
"My first character—Lilley White—was an older spirit, and would always wear long dresses. I used to feel shame, and wouldn't show off my prosthetic on stage, but two years ago, I decided to become Eileen Eiffell instead."
"I'm no longer hiding away—I'm visible, and celebrating the diversity of drag. I get messages on social media from parents who've shown me to their kids. It's great if people see what I'm doing and find it positive and empowering."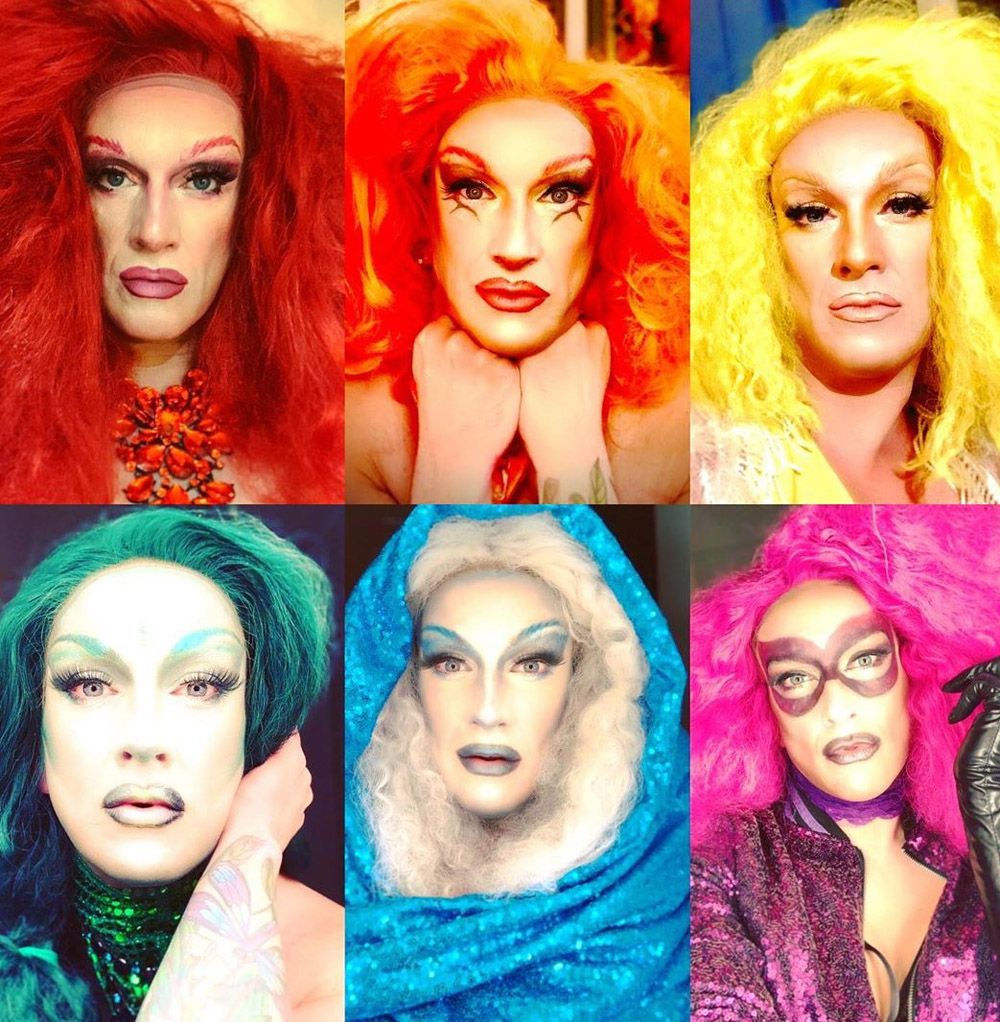 Eileen Eiffell's colourful make up looks (PA Real Life/Collect)
Having secured a place at Mountview Academy of Theatre Arts—which, at the time was based in Wood Green, north London, but has since relocated to Peckham, in the south east of the city, and whose president is Dame Judi Dench—Ian had an exciting future before him when he moved to the capital in 2000, aged 23.
But disaster struck before he had even set foot in his new home.
He recalled:
"I was unloading the van full of my things, when the driver of a passing car blacked out at the wheel and hit us."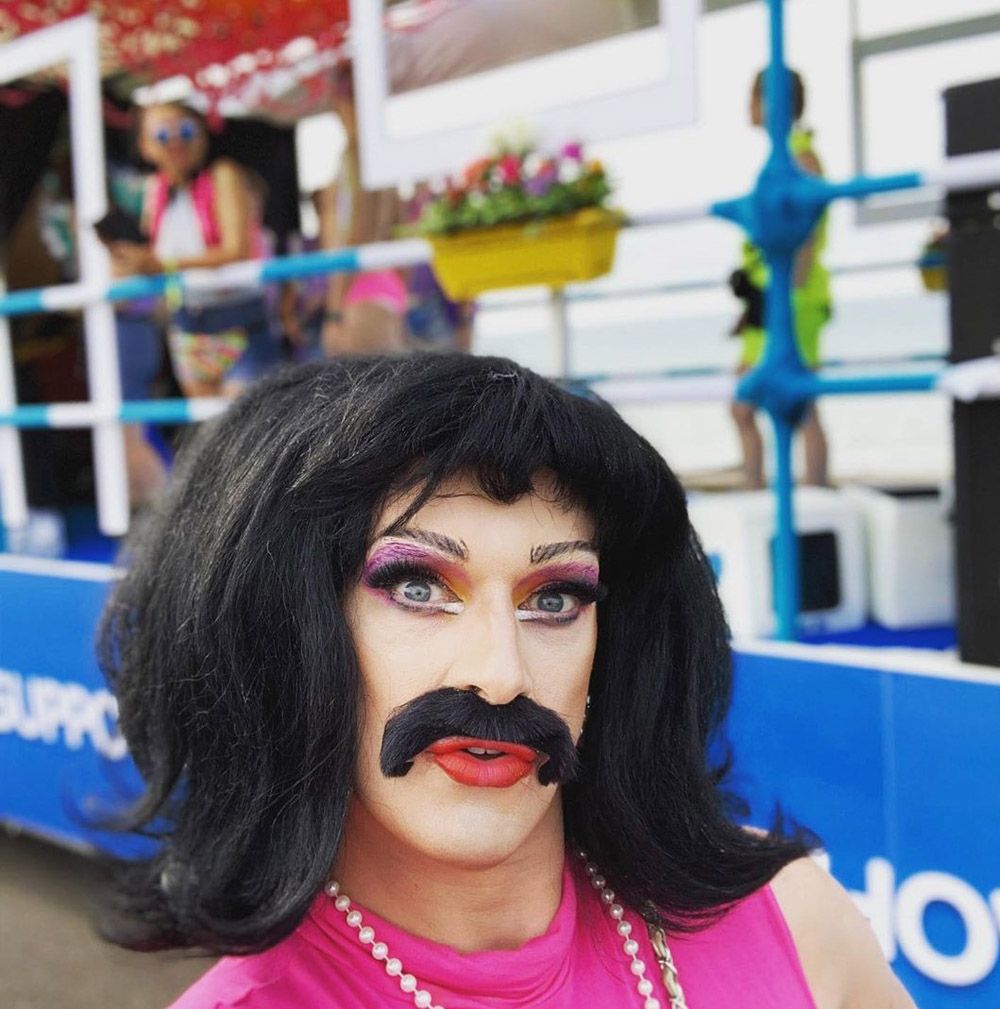 Ian at Brighton Pride (PA Real Life/Collect)
"I was airlifted to the Royal London Hospital in Whitechapel, in the east of the city."
"My left leg was completely smashed. It was in 13 different pieces, and there was nothing doctors could do to save it."
"I came to in a hospital bed, looked down and saw my left leg had been amputated below the knee."
From there, Ian focused on his recovery, relearning to walk using a prosthetic limb.
Thankfully, he was still able to attend Mountview Academy and build a theatre career, singing as part of a cabaret act in venues across London.
"The prosthetic limb did impact me and sometimes—especially when I went for auditions. I'd try and hide it because I was worried about the stigma attached to it."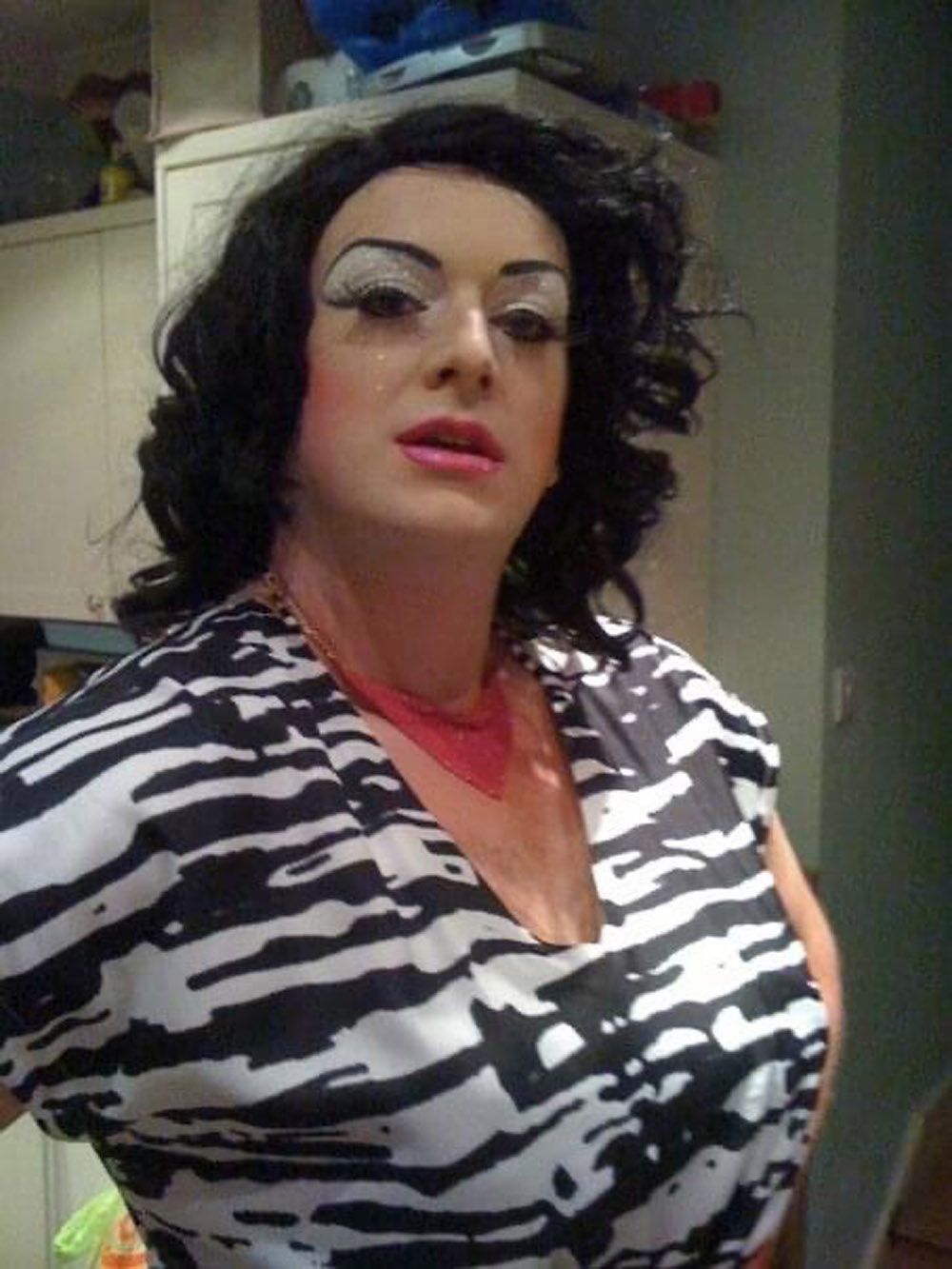 Ian at the drag-themed party (PA Real Life/Collect)
Ian added:
"But the good thing with drama school is that it's all about movement, so it helped me to learn how to move my body again."
Then, in 2010, a friend of his from the show business world threw a drag-queen themed party—another event which changed his life.
"I wore an awful outfit—a mini zebra print dress with a fuchsia pink belt. I didn't mind about my prosthetic being out at all because that was just me enjoying time with my friends."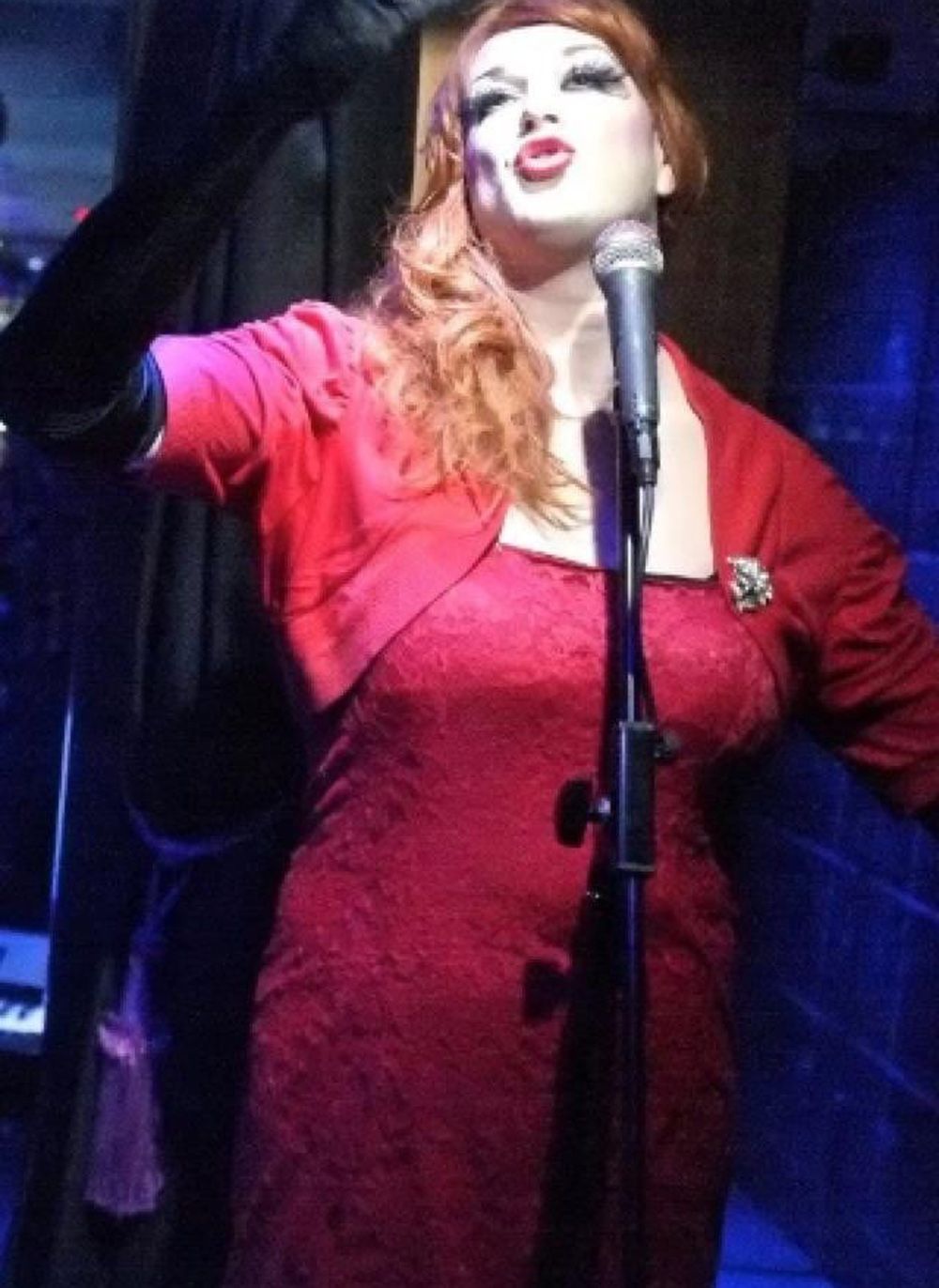 Ian performing as Lilley (PA Real Life/Collect)
He added:
"At the party, a friend noticed I was in drag and said to me, 'Are you a drag queen now? Because if so, I've got some work for you'."
And with that, Ian's first drag alter-ego, Lilley—a play on his surname—White was born.
Over the next few years, he continued to make a name for himself in London's clubs, bars and theatres, as crowds went wild for his sassy routine.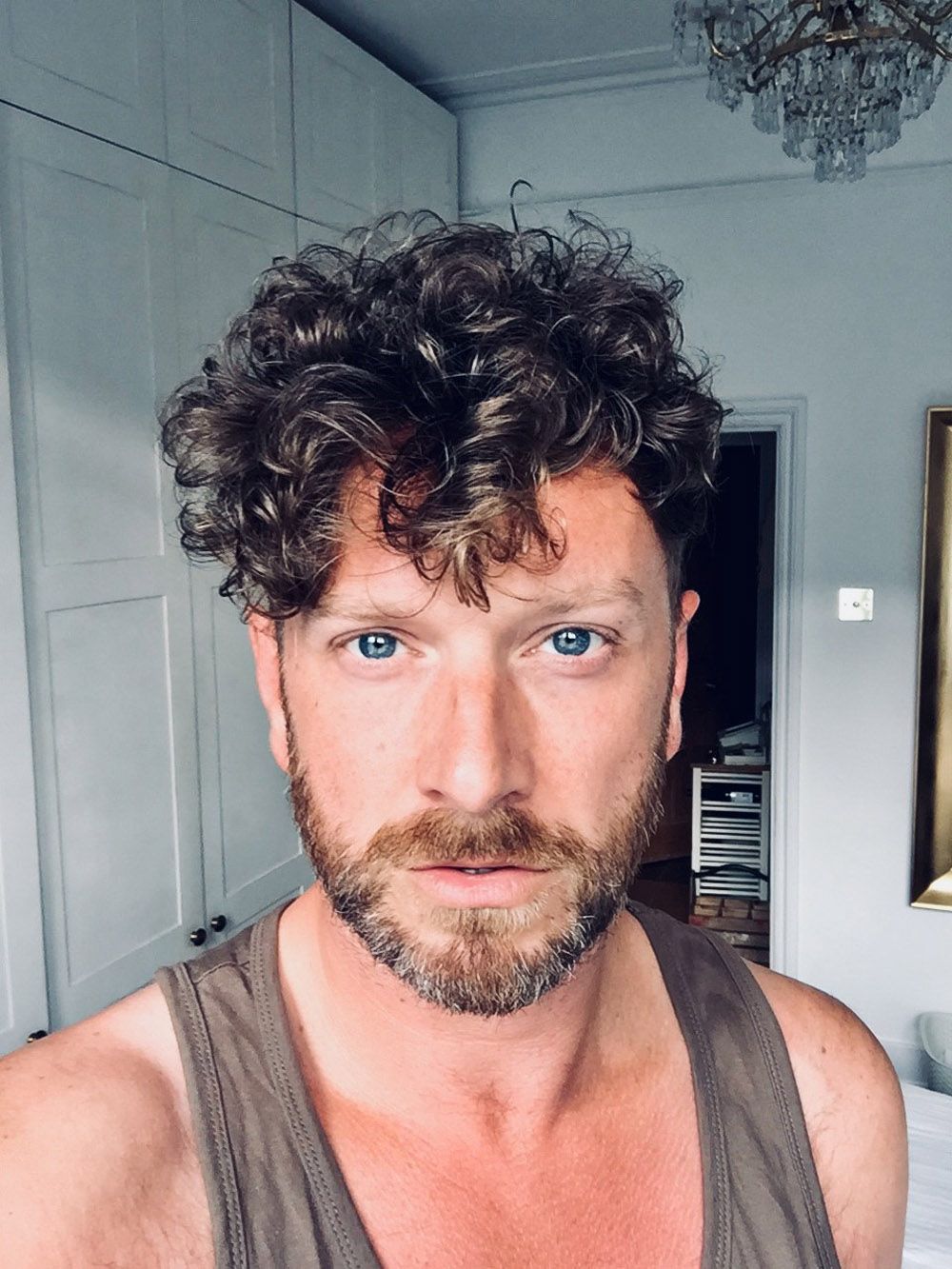 Ian out of drag (PA Real Life/Collect)
"Lilley was a comedy queen. She was more of an old soul, too, and wore lots of long, flowing dresses."
"I used to worry about what the audience thought if they ever saw my prosthetic. I didn't want them to look at that instead of the performance."
Unsure of what he wanted to do next, Ian temporarily hung up his heels, putting his drag career on hold in 2013.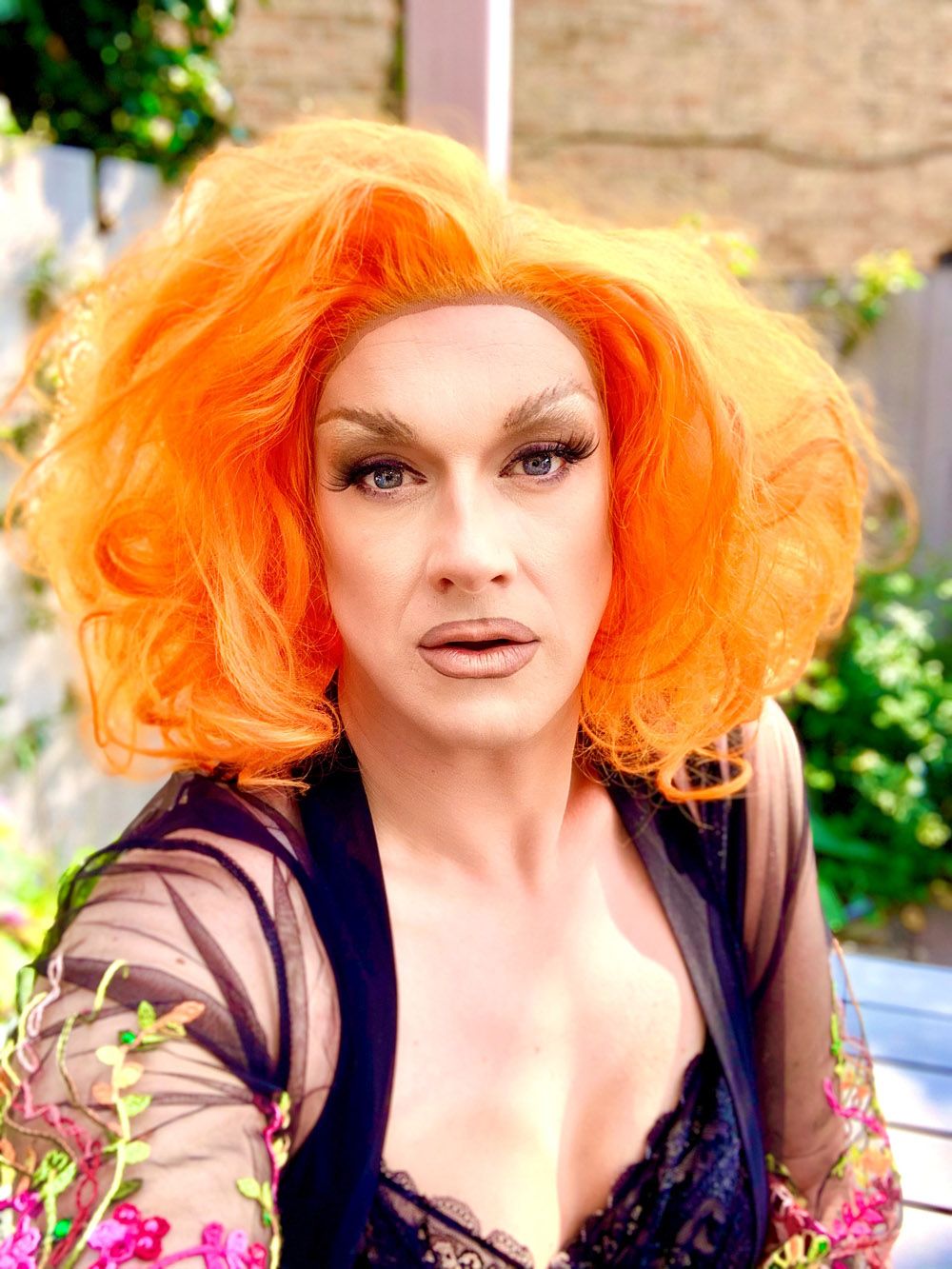 Ian as Eileen Eiffell (PA Real Life/Collect)
"Back then, I wasn't in a great place."
"I was at a bit of transitional point in my life where I wanted to take a step back and re-evaluate everything."
But then, in October 2016, life threw him another obstacle when he felt a worrying lump just above his collarbone whilst out to dinner with friends.
He continued:
"Straight away, my mind went to cancer. Aside from the lump, I felt completely normal—probably better than usual actually."
"But a friend of mine had known somebody with cancer that started out as a very similar lump, so I just knew."
Sadly, Ian's fears were confirmed via an ultrasound at University College Hospital, where he was diagnosed with stage four Hodgkin's lymphoma, an uncommon cancer that develops in the lymphatic system.
Shockingly, medics warned that if he had waited any longer before seeking help, he would have had just six months left to live.
He added:
"As soon as I went to get my results, I saw there was a team of a doctor and two nurses waiting for me, and knew it wouldn't be good news. The oncology team were amazing, though."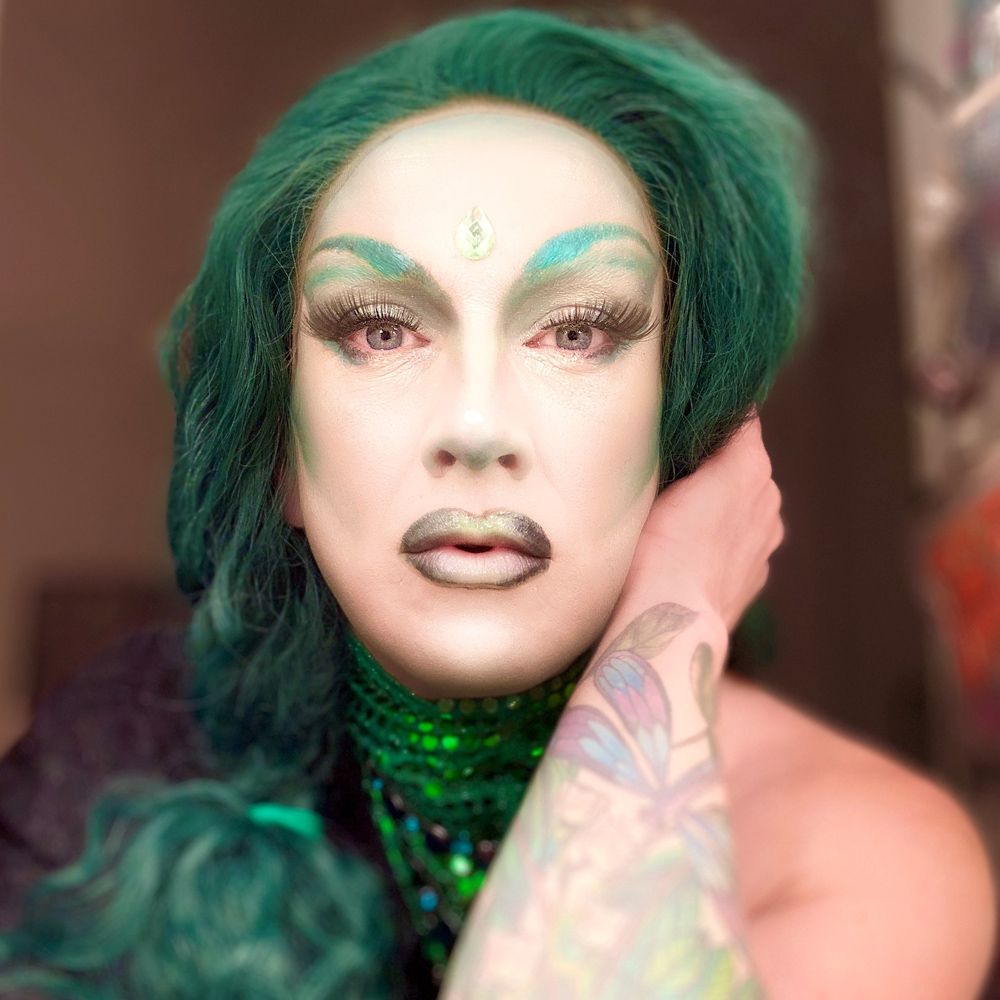 Ian as Eileen Eiffell (PA Real Life/Aidan Orange Photography)
"I hadn't actually told many people at first. I'd just lost a relative to cancer and so had to attend her funeral while waiting for my own results."
"I didn't say anything as I didn't want to put any more stress on my family."
"Once I had my diagnosis—which found that there was cancer in my spine, liver and lungs—people kept telling me I'd be okay, when of course there was a chance I wouldn't be."
"One tiny silver lining was that the form of cancer I had usually affects people in their 20s. I joked to doctors, 'If I'm going to get cancer, I might as well get a young person's one."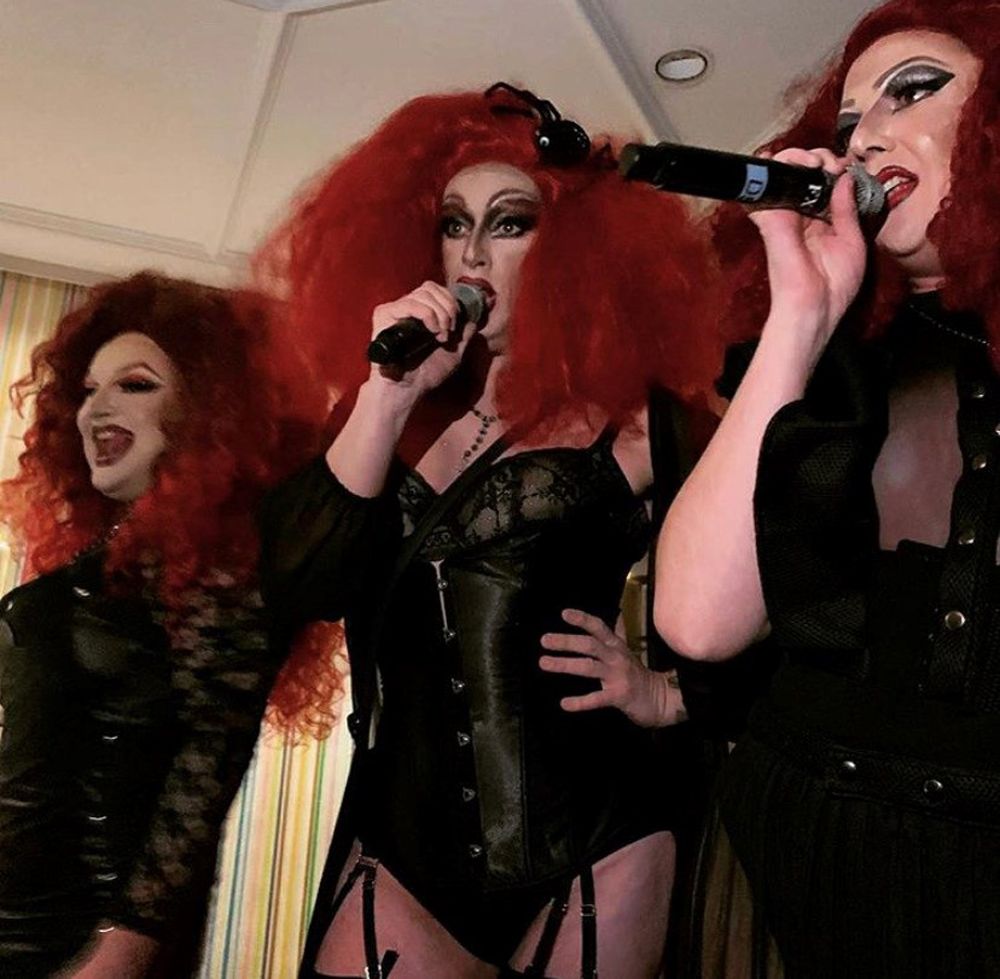 The Lashes on stage (PA Real Life/Collect)
As he focused on his treatments—six grueling months of chemotherapy, which took place every two weeks—he began to think about how much he missed drag.
"In drag, you can be much more honest than you are in real life. People tend to think you're not being as serious because it's you performing and having a laugh. You can say serious things and no one takes offense."
"I would talk with friends while I was having treatment about getting back out there and starting a drag troupe."
"It was a difficult time—chemo left me fatigued and nauseous. I lost my eyebrows, which ironically, would have been useful doing drag, as you usually cover them up anyway. But in a way, going through cancer almost made me feel empowered."
After his chemotherapy came to an end in April 2017, follow up tests showed that there were no traces of the disease left in Ian's body.
"I was very fortunate in that I didn't have to go through surgery or radiotherapy, too."
He continues to be monitored with regular scans.
In 2019, Ian got in touch with two other drag queens, Bluebell Ende and Siân D'Lear. Striking up a close bond, the trio decided to join forces and start a group called The Lashes, with Ian leaving Lilley behind and embarking on a new chapter as Eileen.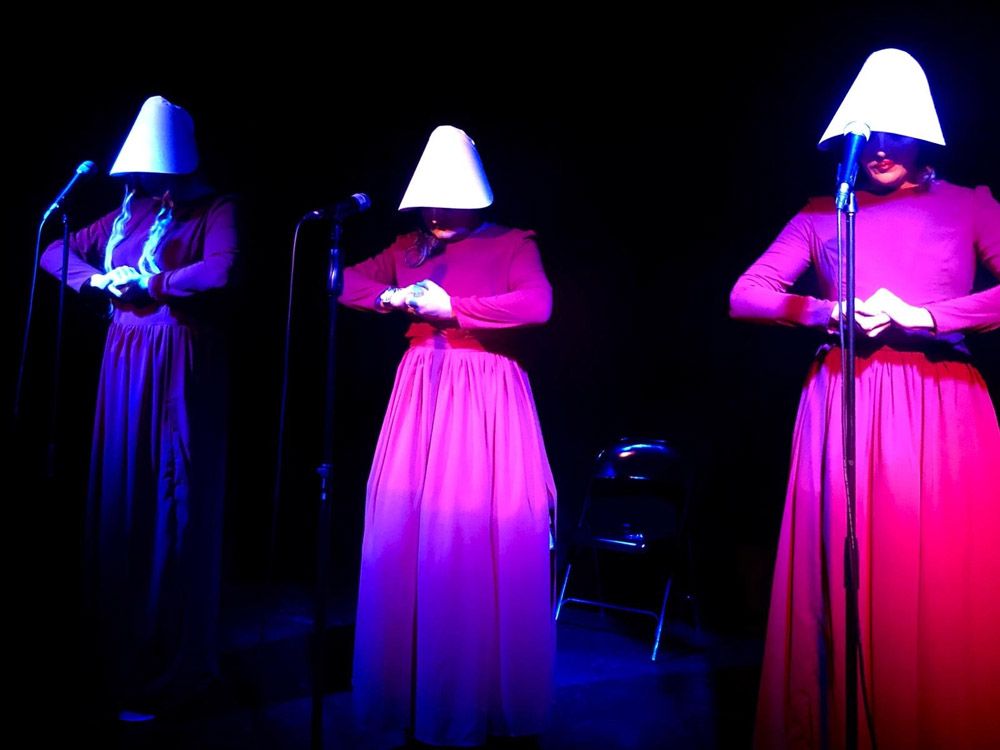 The Lashes performing at Edinburgh Fringe (PA Real Life/Collect)
"I felt Eileen worked really well because I only have one leg, so I tend to lean."
"My debut performance as Eileen at The Etcetera Theatre in Camden, north London.
"I absolutely loved it—and I loved the fact that there were men in the audience were clearly confused, because they fancied me even though they knew I was a man."
"For most of the show I dressed as a handmaid and for the other part I had my false leg out and I was wearing a negligee."
Together, The Lashes have performed all over London, and even took their show up to the famous Edinburgh Fringe Festival in August 2019.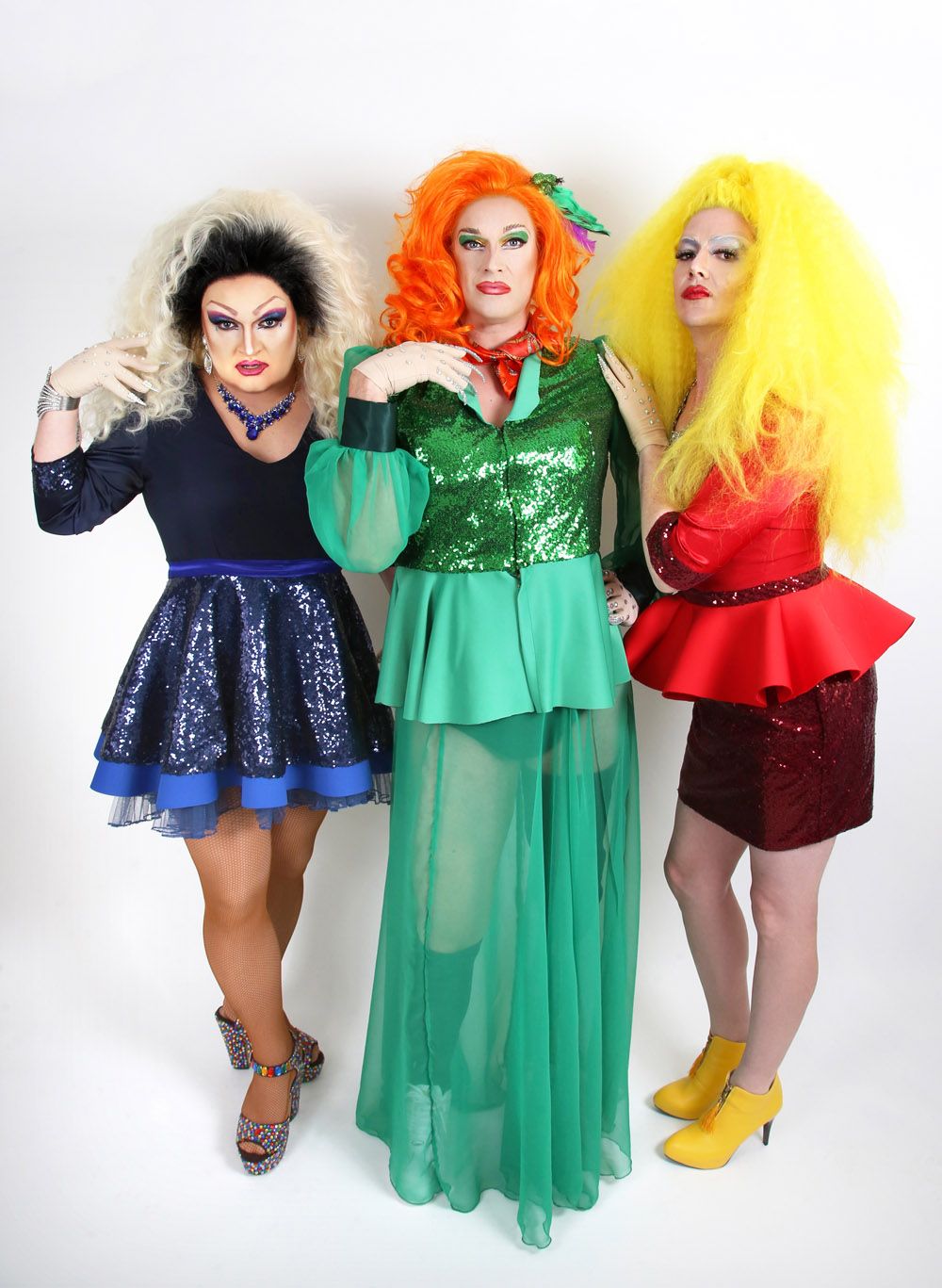 The Lashes (PA Real Life/Aidan Orange Photography)
"That was a sort of dystopian tale about three drag queens in this future world, missing their old lives."
"People absolutely loved it. We wanted to take a second show up there this year, but the festival was postponed because of coronavirus."
Although Ian's new drag persona is much more empowered than his previous one, there are still some practicalities he has to be mindful of as a disabled performer.
"Heels can be a bit of a nightmare. I have to be really careful with what I wear. I can't do things like jump about on stage, just in case I hurt myself."
"I also get Botox injections into the remainder of my left leg, to stop it from sweating, so it doesn't rub against the prosthesis as much when I'm on stage."
But, Ian is proud to be paving the way for other disabled drag queens, and hopes to inspire more diversity within the community by encouraging others to embrace their differences.
He concluded:
"Drag has evolved so much since I first started doing it, and people's perception of what makes a drag queen is totally different."
"Eileen is a lot sexier than Lilley. I have my leg on show more, and don't want to hide it away like I used to."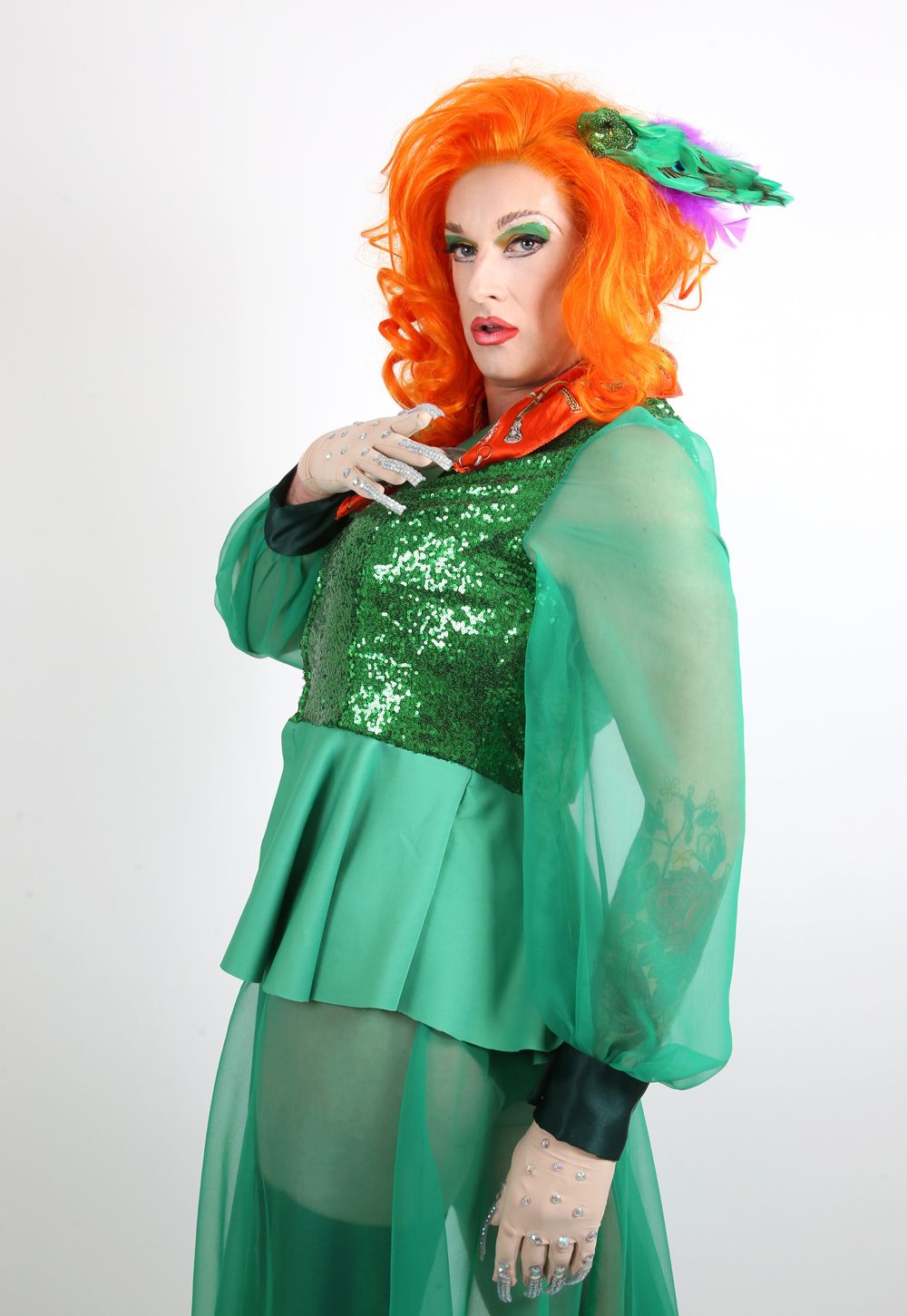 Ian as Eileen Eiffell (PA Real Life/Aidan Orange Photography)
He concluded:
"Even my name—that doesn't make sense unless you know my story."
"I'm the only amputee drag queen that I can think of, but I'd love to collaborate with other disabled performers and be even more visible."
"I want Eileen to help inspire people to celebrate who they are and not be ashamed."