Earlier this week, the internet was buzzing with news that on-screen and off-screen couple Tom Holland and Zendaya were engaged.
A tweet by Pop Hive went viral, though they didn't identify their source.
Soon, other accounts were reporting the news, but no one knew its origin.
Neither Holland nor Zendaya shared or confirmed the news themselves.
One person close to the subjects, however, was quick to address the announcement.
On Wednesday evening, Zendaya's mother Claire Stoermer took to her Instagram story to shut it down, low-key calling out media outlets on their 'clickbait.'
She wrote:
"Clickbait typically refers to the practice of writing sensationalized or misleading headlines in order to attract clicks on a piece of content."
"It often relies on exaggerating claims or leaving out key information in order to encourage traffic."
She finished the story:
"The term is generally used in a dismissive sense."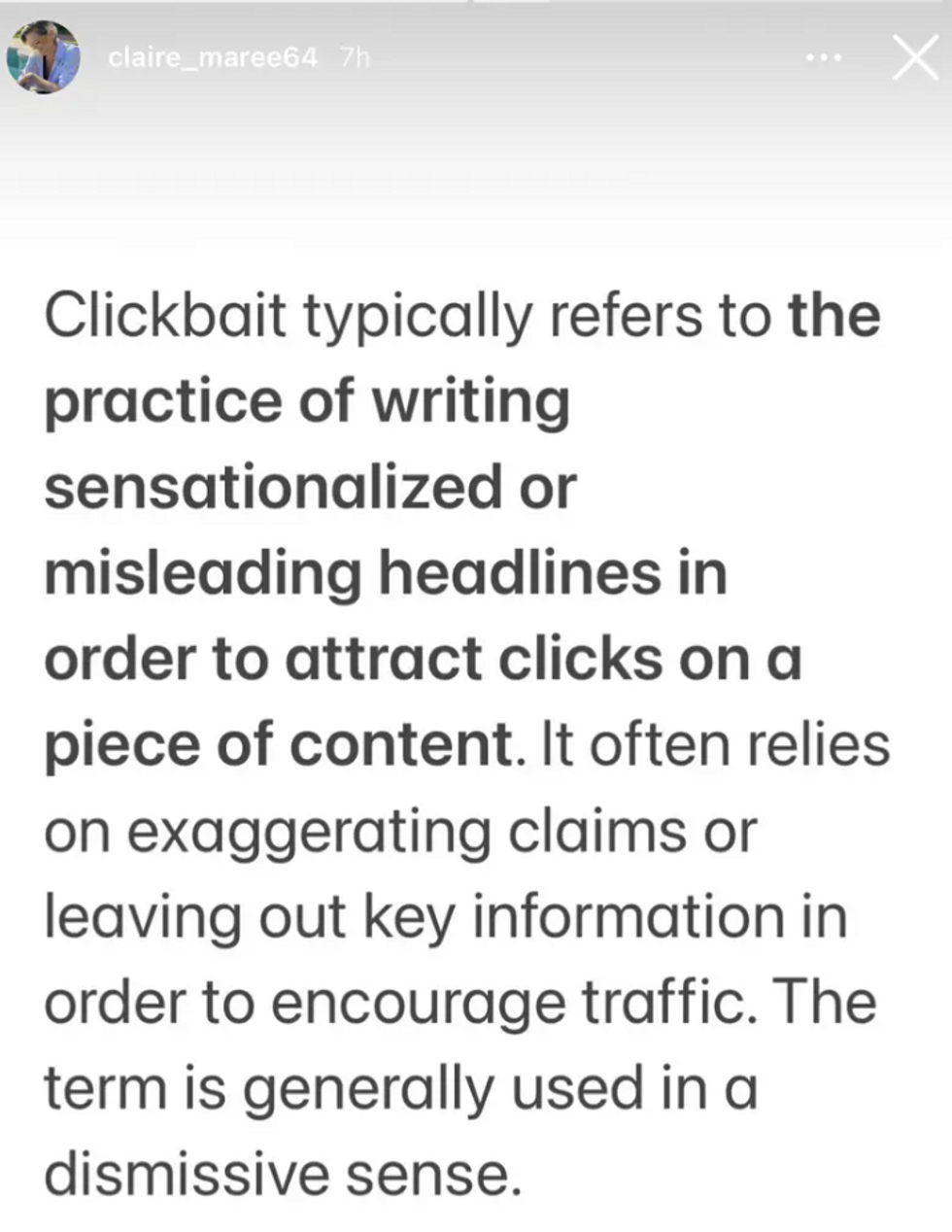 @claire_maree64/Instagram
Fans, however, are holding steadfast in their hope the rumors are true.
Many stated they need more proof one way or another.
We likely won't hear the couple address rumors as they tend to keep their relationship as private as possible.
But we're guessing we won't be seeing Zendaya sporting a ring anytime soon.