---
In case you were living under a rock, Hillary Clinton is not the 45th President of the United States. She lost. Moving on. Trump supporters apparently detest Hillary Clinton so much that Jimmy Kimmel found they might have convinced themselves the former Democratic nom won the 2016 election.
The nominal host of Jimmy Kimmel Live enlisted his team to interview random people off the streets and ask if they wanted to impeach Hillary Clinton.
"Donald Trump would lock Hillary Clinton up for the Murder on the Orient Express right now," Kimmel told his studio audience. "His supporters are so passionate about hating Hillary Clinton, it seems sometimes like maybe they forgot that she's not the president—he is."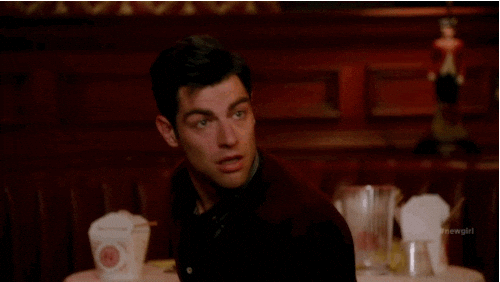 The segment aired on Tuesday night, a day before House Democrats introduced articles of impeachment against Donald Trump. According to CNN, the charges include "Obstruction of justice for Trump's decision to fire former FBI Director James Comey, two emoluments clause violations, undermining the independence of the federal judiciary, and undermining the freedom of the press."
Kimmel's team was tasked with the interview, and the responses they got were jaw-dropping. Here's what people had to say when asked if Hillary Clinton should be impeached.
Yes, definitely. For what she's done, the way that she's kind of... more or less, with the Russian deal and all that going on, she definitely should be out," said one man. Er, out of what? She doesn't have a job.
A woman claiming not being a "political person at all" answered "yes" to the question, but could not give examples as to what charges Clinton would be impeached for. The same woman was asked, "What is a bigger threat: Climate change or Hillary Clinton?" She answered Clinton. "Guns or Hillary Clinton?" Yup. She defaulted to Clinton again. And finally, "ISIS or Hillary Clinton?" Her response, after some hesitation, was: "They're about even."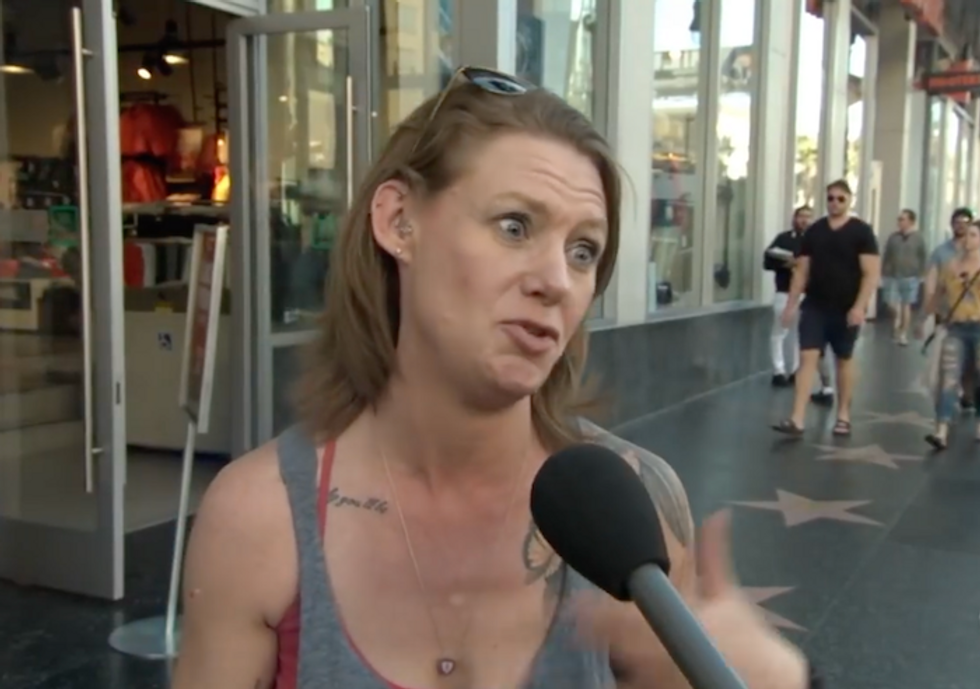 Another gentleman said that Clinton's articles of impeachment should include, "extortion, treason...if there was a Benedict Arnold law, it would be her." Marvelous. When the same man was asked what it would take for "Congress to act now and remove Hillary from office," he replied, "Well they really haven't done anything, so. I think they should get together definitely and say, hey listen you know, 'we the people' should take care of the people of the United States...what she has done is wrong."
One gentleman said Clinton was guilty of "political crimes" and "I think human crimes. The list could go on." Apparently.
"Hillary Clinton doesn't have a job to get impeached from, but did that stop people from demanding she be removed from office?" Kimmel asked at the top of the segment. The interviews would prove we were in for quite a surprise.
Although, the results were not that alarming. Kimmel's staff took to the streets once before and found people who didn't know that the Affordable Care Act and Obamacare were the exact same thing.
Let's make America informed again.
Please SHARE this with your friends and family.
H/T - huffingtonpost, newsweek, twitter, youtube