Grab a cup of cocoa, sit back, press play, and be prepared to have all of life's troubles melt away. Beto is going to make everything better with a little help from a furry friend.
---
Democratic El Paso congressman Beto O'Rourke, who is running for Senate against sitting Republican Ted Cruz, spent a little quality time with Rainbow the bunny. O'Rourke is known to be an animal lover after a video on Facebook of him rescuing two dogs on the side of a highway went viral. Cruz, on the other hand, has a 13% rate on the compassion index from the Animal Welfare Institute.
Enjoy the 21 seconds of bliss. Twitter did!
After the last two weeks in politics, we really needed that.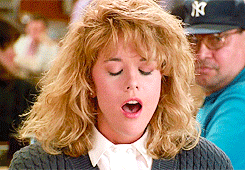 media.giphy.com
Ahhh, kindness. It feels so good.
Yes, #BunniesForBeto is now a thing.
To be fair, people thought Cruz liked animals too.
We have a feeling this isn't going away anytime soon.