It's rare to have a father/son relationship that isn't framed by constant embarrassment, so if you're lucky to have an offspring that actually enjoys being around you, seize that opportunity this Halloween. There are dozens of different ways you can celebrate Halloween with your son, but few are as fun as dressing up in a coordinated costume.
---
Movies, video games, television, pop culture – they all lend ideas and possibilities to a long list of costume pairings that work for a father/son duo, but let's take a look at five incredible options that are too cool (and adorable) to pass up.
Luke Skywalker & Yoda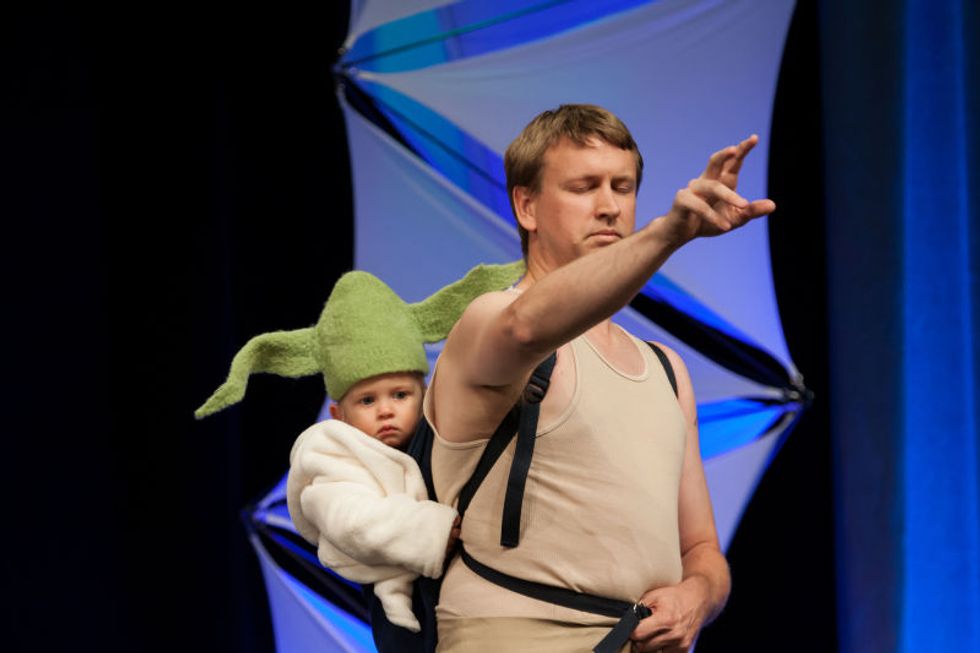 Who doesn't want to dress up like a Jedi Master-in-Training at least once in their lifetime? Okay, so it's not as cool as "dark and brooding" one-handed Luke, but it further proves that Star Wars is the perfect element for father-son bonding.
Children's Yoda costumes are easy to find online and, luckily, Luke's Dagobah fatigues aren't difficult to replicate.
Ghostbuster & Slimer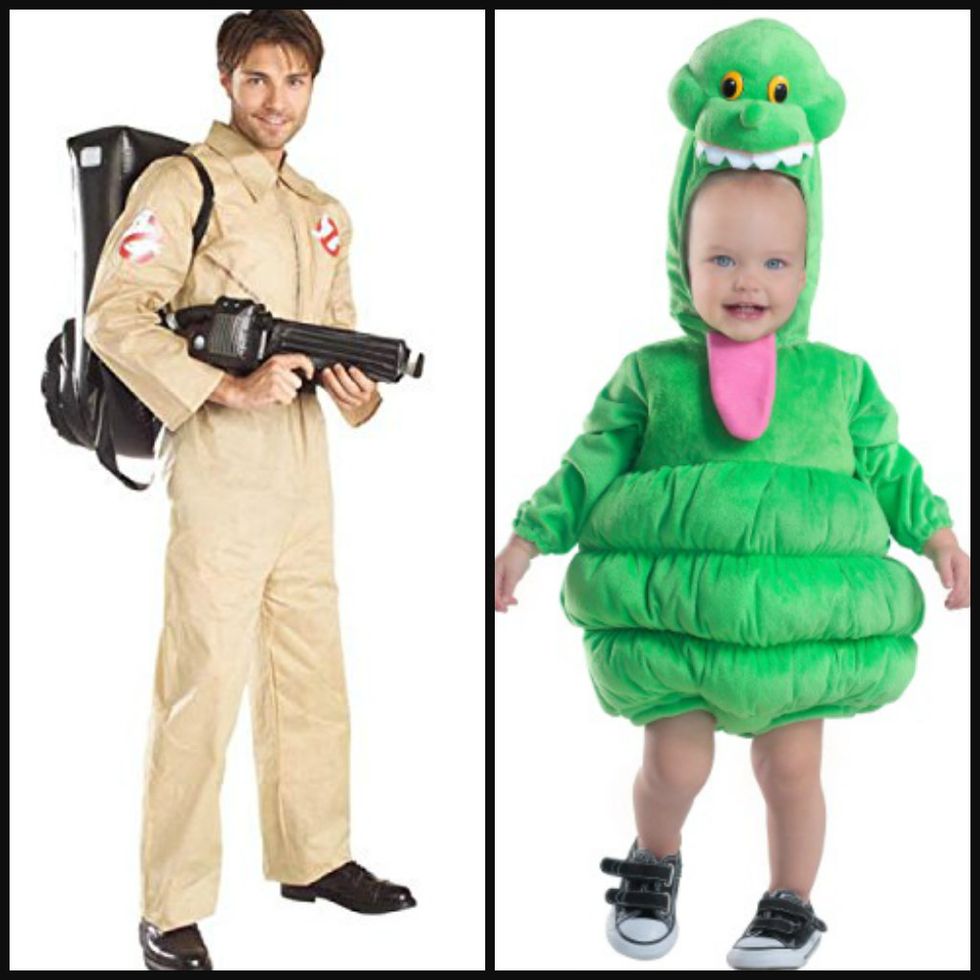 He eats all your food, makes a mess, and speaks gibberish – what better shoe-in for Ghostbusters' Slimer is there than your own kin? Slimer costumes for children can be found easily online, though a green hoodie would also do the trick for do-it-yourselfers.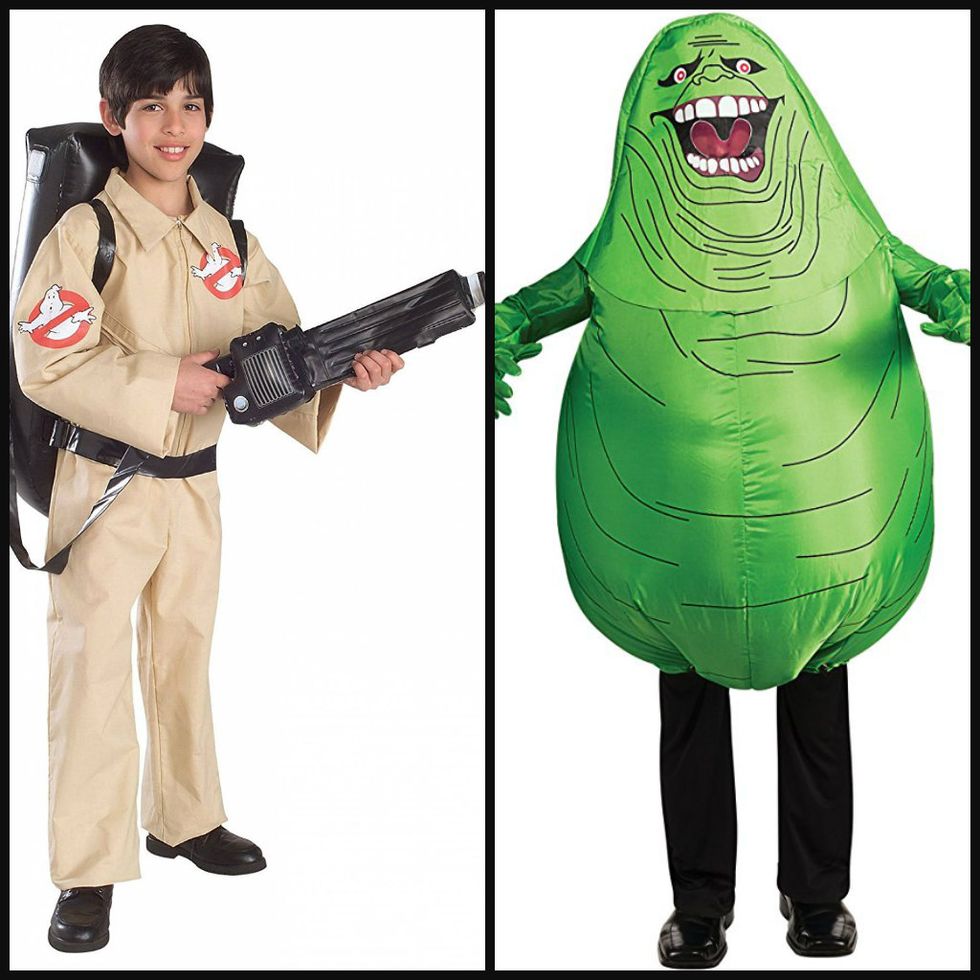 Your part in this costume, the actual Ghostbuster, is also an easy find and, lucky you, various outlets have an affordable replica Proton Pack this year so you can avoid the cheap-looking blow-up and incredibly expensive eBay replicas.
Mortal Kombat Bability
This is nothing short of ingenious! Introduced in Mortal Kombat II, the Bability was a hilarious alternative to the Fatality that turns your opponent into an infant. Pick your favorite fighter – Scorpion, Sub Zero, and Raiden are all available online – and then break out your DYI skills to turn your son into an infant version of your opponent.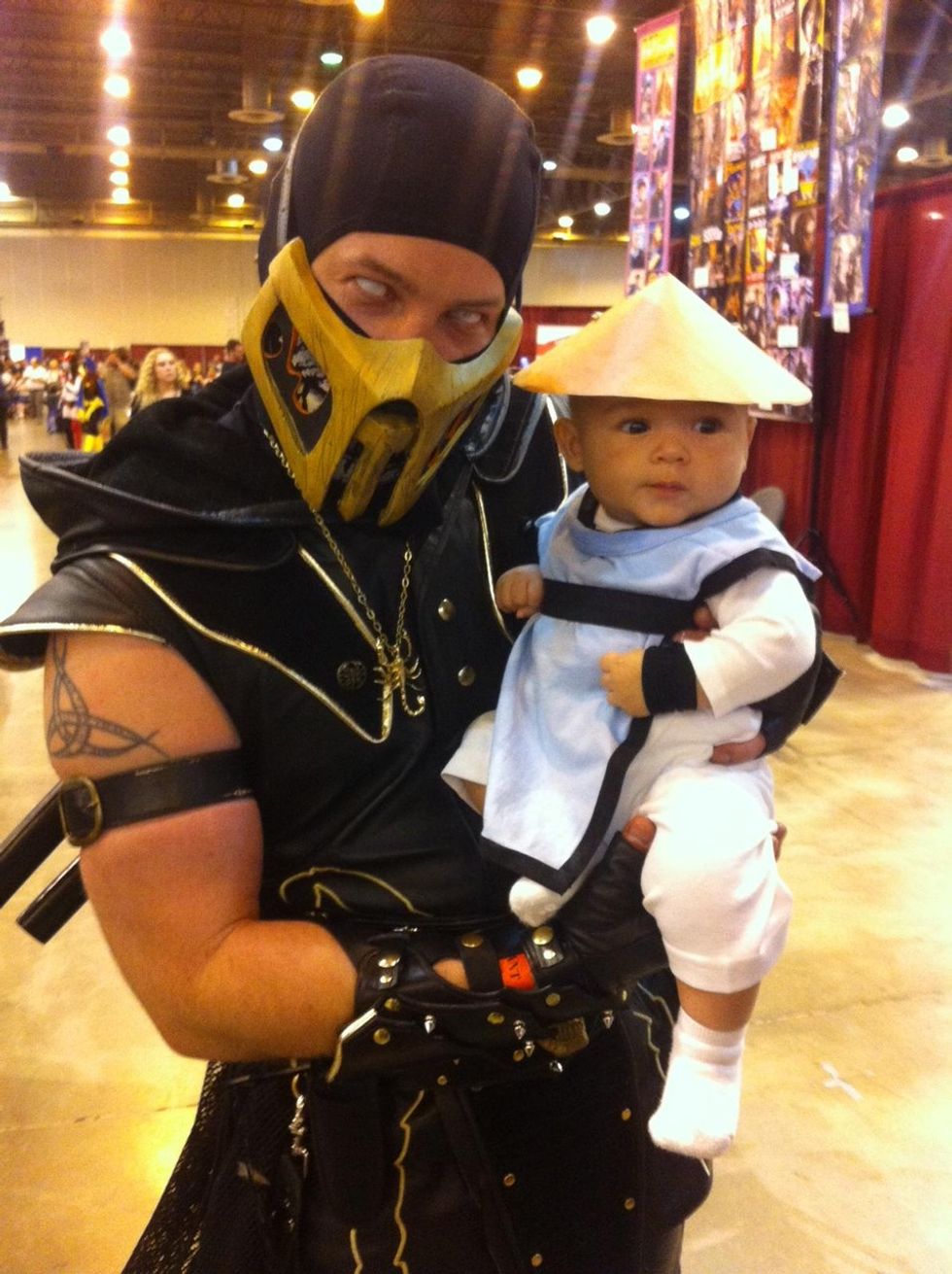 An easy one to do may be Raiden, so long as you can find a white jumper, a small enough straw hat, and a light blue bib.
Pennywise the Clown & Georgie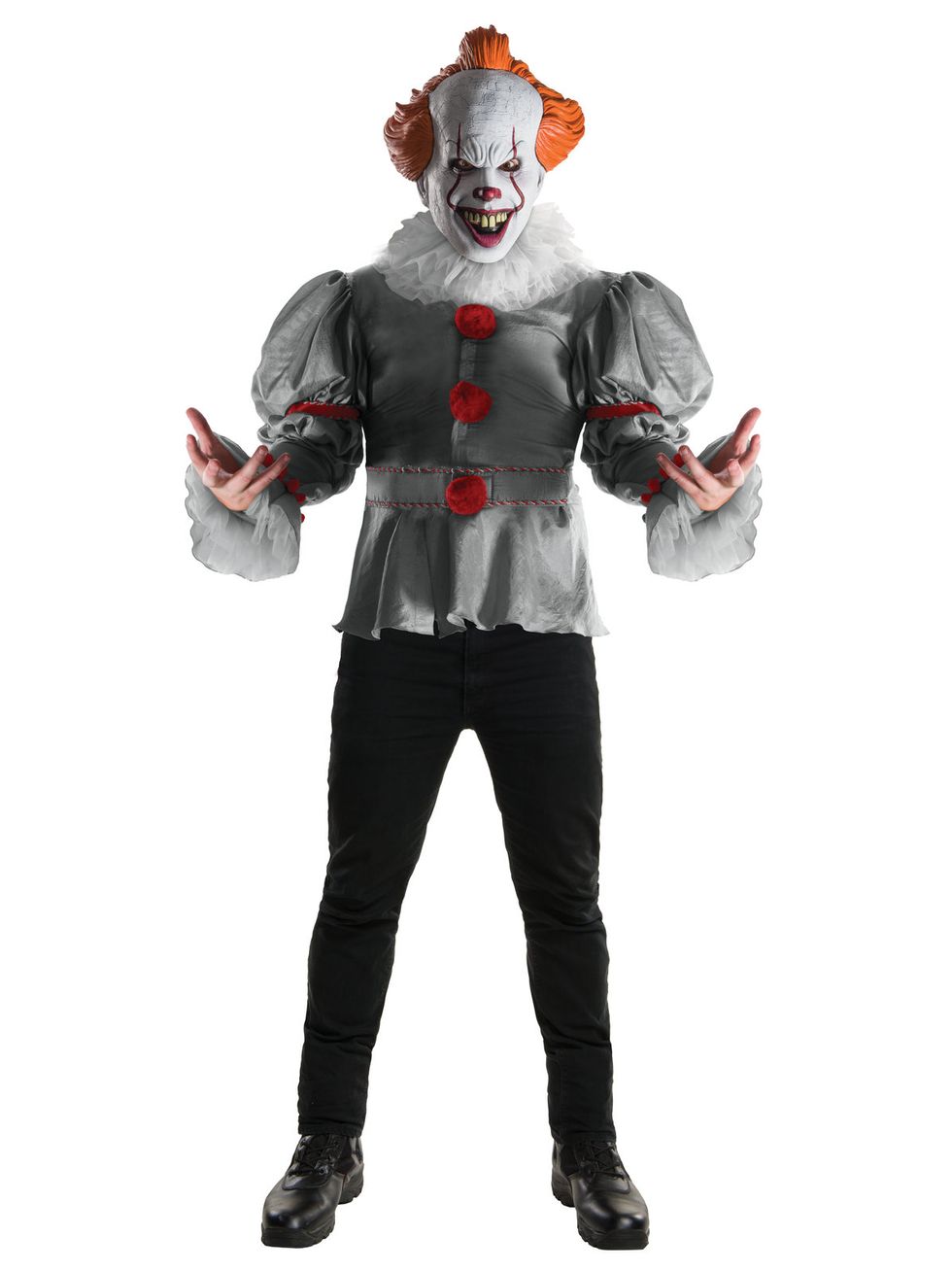 This father/son costume choice may be a little more on the morbid side, but it's none-the-less cool and eye-catching. You'll have to decide whether you want to represent classic Tim Curry Pennywise or the newer, slightly more terrifying Skarsgard iteration. Either way, Amazon has your back!
As for Georgie, a raincoat and a red balloon will do the trick. If you really want to freak people out, throw some blood on your son's right sleeve and tuck his arm into his raincoat.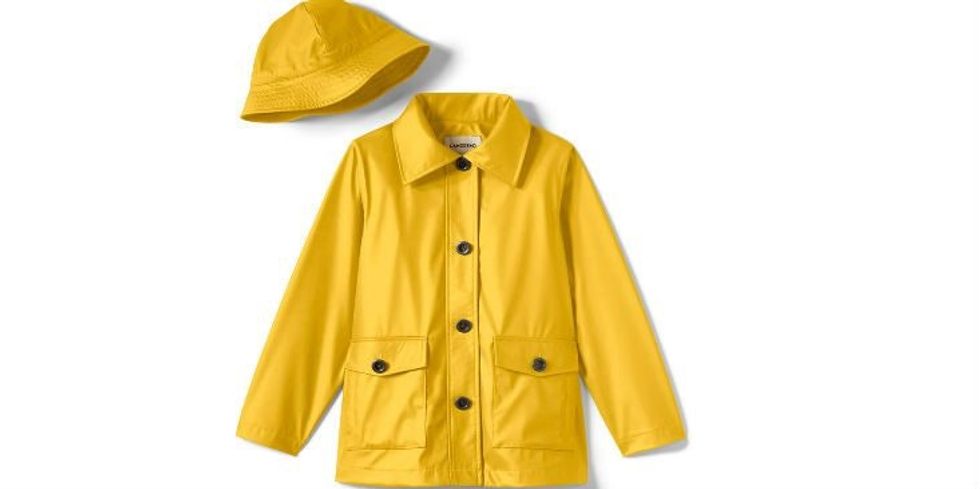 Mario & Yoshi
You have two incredibly fun options here. Either you can dress up as Yoshi and your son as Mario or vice versa. Considering it's likely infinitely easier for your son to balance on your shoulders, it may look funnier if you don a Yoshi costume.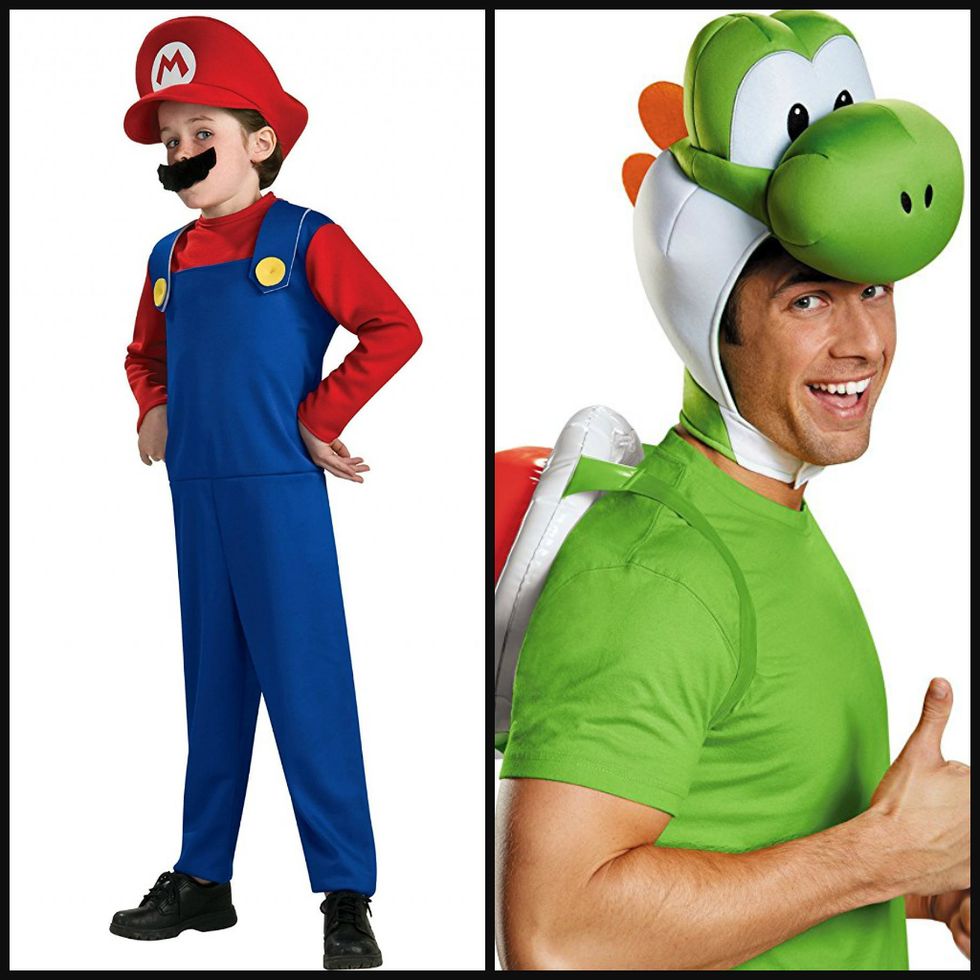 Either way, you'll either have an adorable Yoshi or Mario on your hands, and both options are a complete win. That is, of course, until your son starts banging on your head to get you to eat everything.
Please SHARE this with your friends and family.