You may have heard President Trump is being impeached due to alleged corrupt behavior.
What you may NOT have heard about is his great wine, Trump Meritage!
---
Don't worry, Eric Trump has got you covered.
While watching public impeachment hearings yesterday—during which multiple witnesses testified that his father extorted a foreign country for his own political gain—Eric decided he'd found the perfect time to advertise some of the family product.
It was almost too wild to believe.
The President's son was trying to make money off his father's impeachment inquiry.
Twitter users suggested a few other Trump products.
A lot of people thought Eric had left an "H" out of his post.
Ever wonder what Trump wine tastes like?
Look no further!
At least Eric's pitch will resonate well with one person:
Donald Trump Sr.
One can only hope never to encounter Trump wine out in the real world.
Wine should be used not to support Trump, but to forget about him.
Sorry, Eric, maybe more people will want Trump wine after your father has left office.
The MAD Magazine book MAD About Trump: A Brilliant Look at Our Brainless President is available here.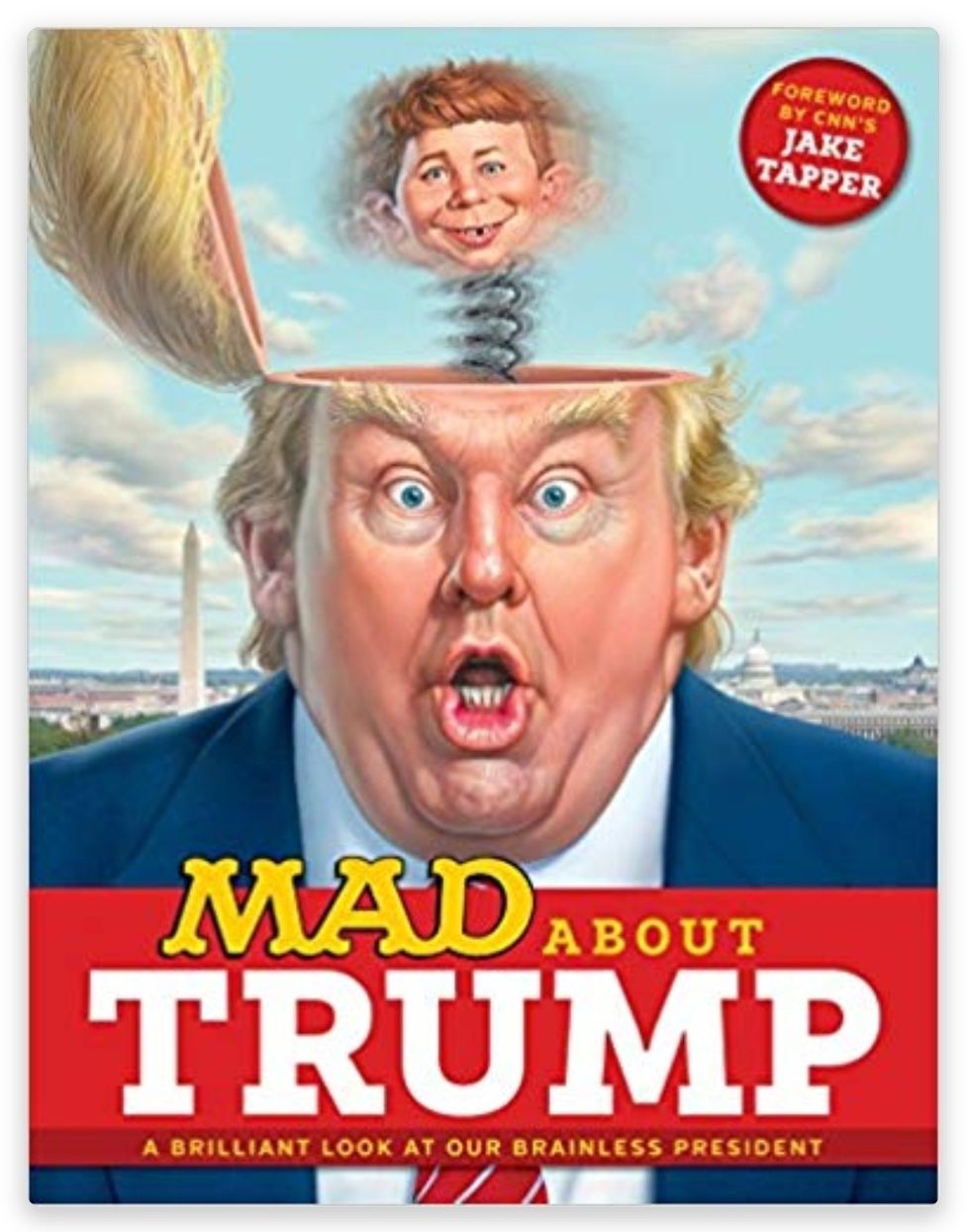 Amazon