President Donald Trump and Vice President Mike Pence attended a private funeral honoring the late Billy Graham, who passed away in his North Carolina home on February 21 at the age of 99.
Roughly 2,000 mourners gathered inside a giant tent on Friday, set up in front of the Billy Graham Library, to pay their respects to one of the most influential American evangelists of the 20th century.
Although Trump did not speak at the service, he did offer a few words for the late preacher on Twitter.
---
What had people curious about the tweet was not so much the President's words, but his execution.
Most people are familiar with Trump's penchant for angry tweets. He uses the all caps tactic to denigrate critics on Twitter, and his missives typically end with words like, "FRAUD!," "FAKE NEWS!," or "WITCH HUNT!"
So why would the president tweet "REST IN PEACE BILLY GRAHAM!" with such force, followed by an exclamation mark? Does he think the dearly departed is hard of hearing in the afterlife?
Twitter users had some opinions about the President's lack of decorum.
There must be some serious mileage before reaching the pearly gates to justify the sonic blast.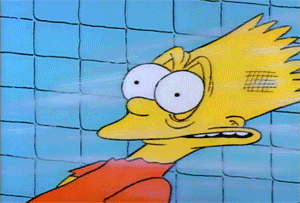 Could you say that again?media.giphy.com
Some people thought posing next to the casket was an odd choice for a photograph. And others wondered why Trump and First Lady Melania are beaming front and center in the picture, while Pence is looking more subdued and respectful for the ceremony.
Graham served as a spiritual advisor to many administrations, dating from Harry Truman to Barack Obama.
He was also a proponent for racial integration and, in 1957, Graham invited Dr. Martin Luther King Jr. to jointly preach at a New York City revival to "understand the racial situation in America more fully," according to the Billy Graham Evangelistic Association (BGEA).
King was quoted as saying, "Had it not been for the ministry of my good friend Dr. Billy Graham, my work in the civil rights movement would not have been as successful as it has been."

Graham also posted bail for King when he was arrested at demonstrations during the 1960s.
In 2013, Trump met Billy Graham at the Christian leader's 95th birthday party thrown by his son, Franklin Graham, who now runs the BGEA.
In a Wednesday statement, Trump wrote:
Melania and I were privileged to get to know Reverend Graham and his extraordinary family over the last several years, and we are deeply grateful for their love and support.
Franklin acknowledged Donald Trump and Mike Pence during his eulogy, but left politics out. Instead, he emphasized the world's need for more Christianity converts.
"The world with all its political correctness would like you to believe there are many roads to God," Franklin said, according to the Washington Post. "It's just not true.
In the statement, Trump expressed that Graham was "one of the towering figures of the last 100 years—an American hero whose life and leadership truly earned him the title 'God's Ambassador.'"

"Billy Graham was truly one of a kind." he added. "We are thinking of him today, finally at home in Heaven."
We hope the late evangelist got Trump's message loud and clear, with or without all caps.


H/T - DailyMail, Wikipedia, Twitter, WashingtonPost, Indy100