Donald Trump is being reamed for a viral video in which he appears to beckon First Lady Melania as if she were a dog.
Comedy writer James Felton, who has 113K Twitter followers, shared the peculiar video from earlier this month on Wednesday.
---
In the clip from Trump's August 7 visit to Dayton, Ohio, Trump is seen exiting the vehicle, looking in the direction of Melania and patting his leg three times.
A few seconds later, she enters the frame and comes to his side where he patted his leg.
In Felton's Twitter post, he imagined Trump declaring:
"Nobody respects women more than me."
He also added how Trump may have addressed Melania in that moment.
"Here girl, come here girl" [pats leg] "come here wife, there's a good girl."
Donald Trump: "Nobody respects women more than me" Also Donald Trump: "Here girl, come here girl" [pats leg] "come… https://t.co/fy71c0hAwC

— James Felton (@James Felton)1566973027.0
The Parody Boris Johnson account, which boasts 35.5K followers, also shared the video and it instantly went viral.

The post read:

"If you were a misogynistic, arrogant old s***, how would you ask your wife to join you? 1. Call her name 2. Wave to catch her attention 3. Pat your leg as if she were a dog."
It remains unclear whether Trump intentionally belittled the First Lady, but Twitter users drew their own conclusions based on Trump's history of misogyny.
@JimMFelton I'm well aware he's a crass, vulgar misogynist but I still found that clip shocking.

— Sue Chadwick (@Sue Chadwick)1566974327.0
@BorisJohnson_MP I want to say "wow" but I'm immune to shock at his piggish behaviour

— TQG Essex (@TQG Essex)1566980037.0
Some were not shocked at Melania's apparent responsiveness and loyalty.
While others were left disappointed.

@BorisJohnson_MP What's even worse, is that she responds........

— Garry Freeman Esq (@Garry Freeman Esq)1566984661.0
@JimMFelton And yet, she goes....

— Lee Gee (@Lee Gee)1566984270.0
People wondered if Melania got a reward for being so obedient.
@JimMFelton She didn't even get a treat

— Phil Brown (@Phil Brown)1566977916.0
@JimMFelton I thought he was calling his puppy? Was expecting him to pull out a treat from his pocket.

— DY5555 (@DY5555)1566989472.0
There was a handful on Twitter who gave Trump the benefit of the doubt by assuming he was checking his pocket for his cellphone or something.
And Melania's timing of her appearance was just an unfortunate coincidence.
@JimMFelton @tprstly Nah, he's just checking whether he's got the car keys 🤣

— Svend Aage Petersen (@Svend Aage Petersen)1566973468.0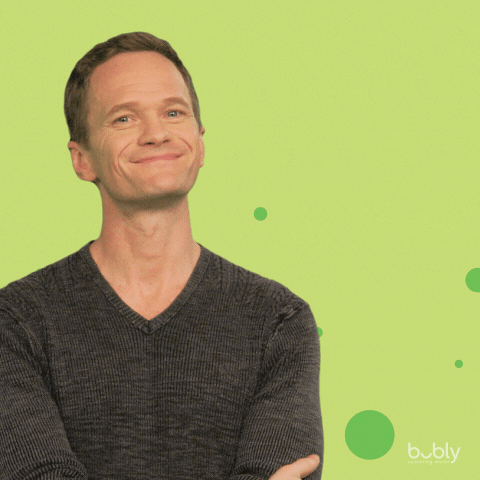 Giphy
The clip originally posted by Matt Dinan was from Trump's visit to Dayton three days after a mass shooter killed nine people, including the gunman's brother, Jordan Cofer.

Twenty-seven others were injured as a result of the 24-year-old suspect's firing of a .223-caliber high-capacity rifle with 100-round drum magazines.
Authorities claimed the shooting was not racially or politically motivated.
Speak out against misogyny with this shirt available here in a variety of colors and men's, women's and youth sizes.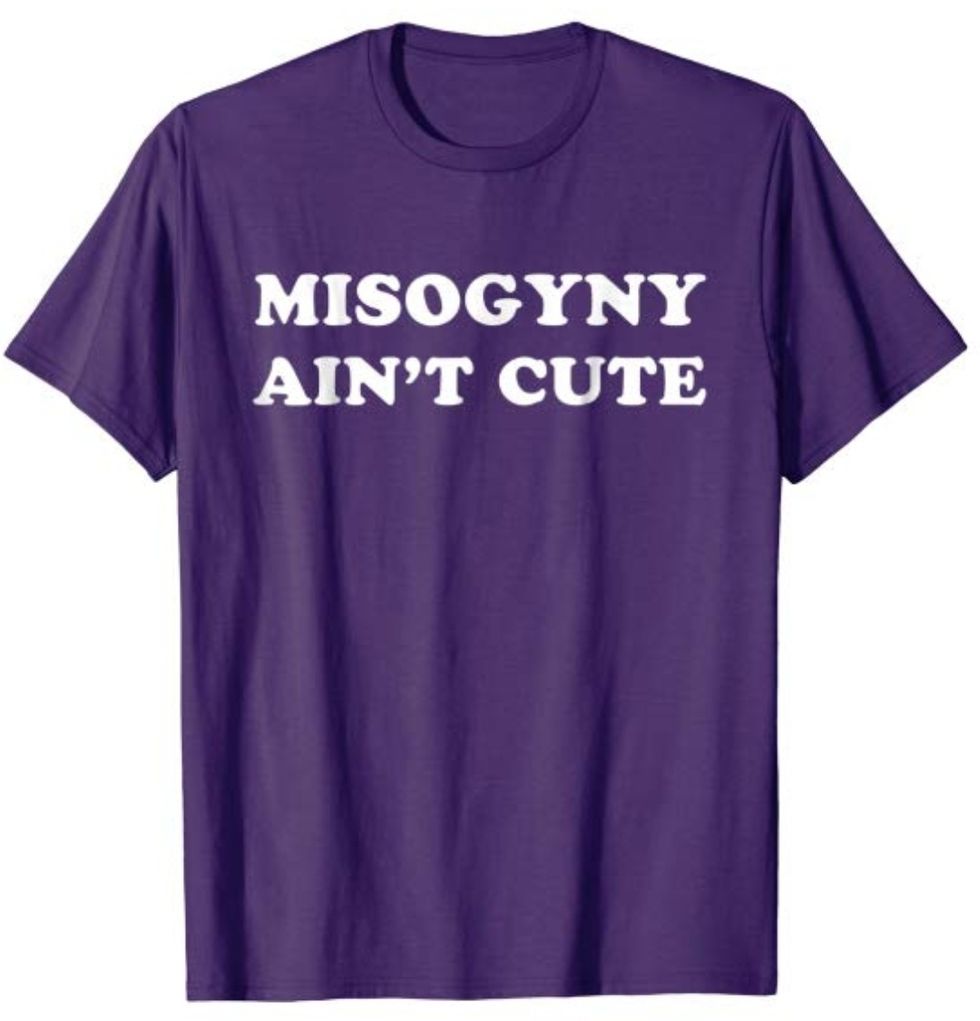 Amazon
********

Listen to the first two episodes of George Takei's podcast, 'Oh Myyy Pod!', where we explore the racially charged videos that have taken the internet by storm.
Be sure to subscribe here and never miss an episode.