Ever since his inauguration in 2017, President Donald Trump has been chasing one seemingly unattainable goal.
But that hasn't stopped Trump from claiming to have reached it several times.
---
The goal?
An approval rating that exceeds 50% from all United States voters, not just Republicans. But aside from the conservative Rasmussen polling, Trump fails to get beyond that threshold.
But once again, Trump claimed he broke that barrier on Twitter.
Trump posted:
"Approval Rating in Republican Party = 95%, a Record! Overall Approval Rating = 51%. Think of where I'd be without the never ending, 24 hour a day, phony Witch Hunt, that started 3 years ago!"
While Trump didn't specify or offer a link to this poll, people deduced it was the latest from Quinnipiac University.
But Democratic presidential candidate Joe Biden noticed something else in the poll Trump touted.
The former Vice President posted:
"This same poll has you losing to me by 7 points."
According to Quinnipiac:

"Within days of a historic impeachment vote in the House of Representatives, President Donald Trump matches his best job approval rating ever, as 43 percent of registered voters say they approve of the job he is doing, while 52 percent disapprove..."
"In today's poll, Republicans approve of the president's job performance 92 - 5 percent, tying his highest approval among Republicans, while Democrats disapprove 94 - 4 percent. Independents disapprove 50 - 42 percent, but this is the best approval number Trump has received among this group since his inauguration."
"Men are divided as 50 percent approve and 46 percent disapprove. Women disapprove 57 - 38 percent, but it is the president's best approval number among women thus far."
While the numbers might break President Trump's own records, they're less than impressive when compared to other Presidents.
People offered Trump advice on how to really get an approval over 50%.
Others offered the accurate numbers from recent polls to Trump.

While some just called him out for his latest less than honest tweet.
As of this writing, President Trump has not responded to Biden's tweet.

The book Verbatimly, Trump is available here.
"Verbatimly, Trump is the first ever tell-all novel by President Trump's brain, T-Brain."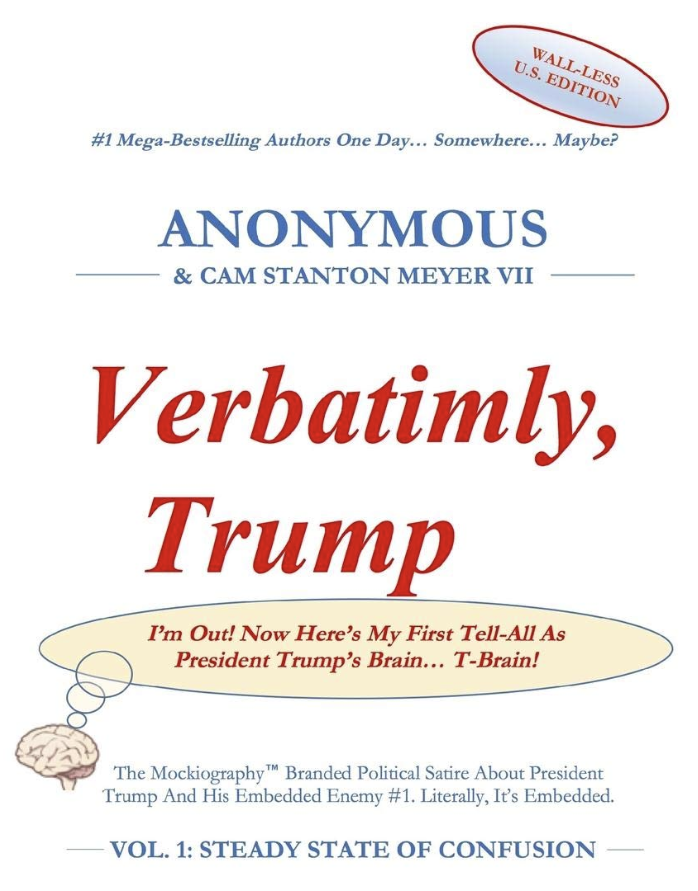 Amazon