The store manager of a Target in Swansea, Massachusetts is suddenly flush with cash after a customer's angry tweets backfired, arousing an outpouring of support for the employee, NBC Channel 10 Boston reports.
---
Tori Perrotti was the manager on duty when a man, David Leavitt, tried to snag an electric toothbrush for $.01.
How?
Leavitt tried to claim the "DISPLAY" label for the robot hygiene instrument was the price tag. Despite the toothbrush's actual $89.99 retail price, the label clearly marked display reads $.01.
Leavitt claimed he shouldn't pay a cent more than the 'asking price.'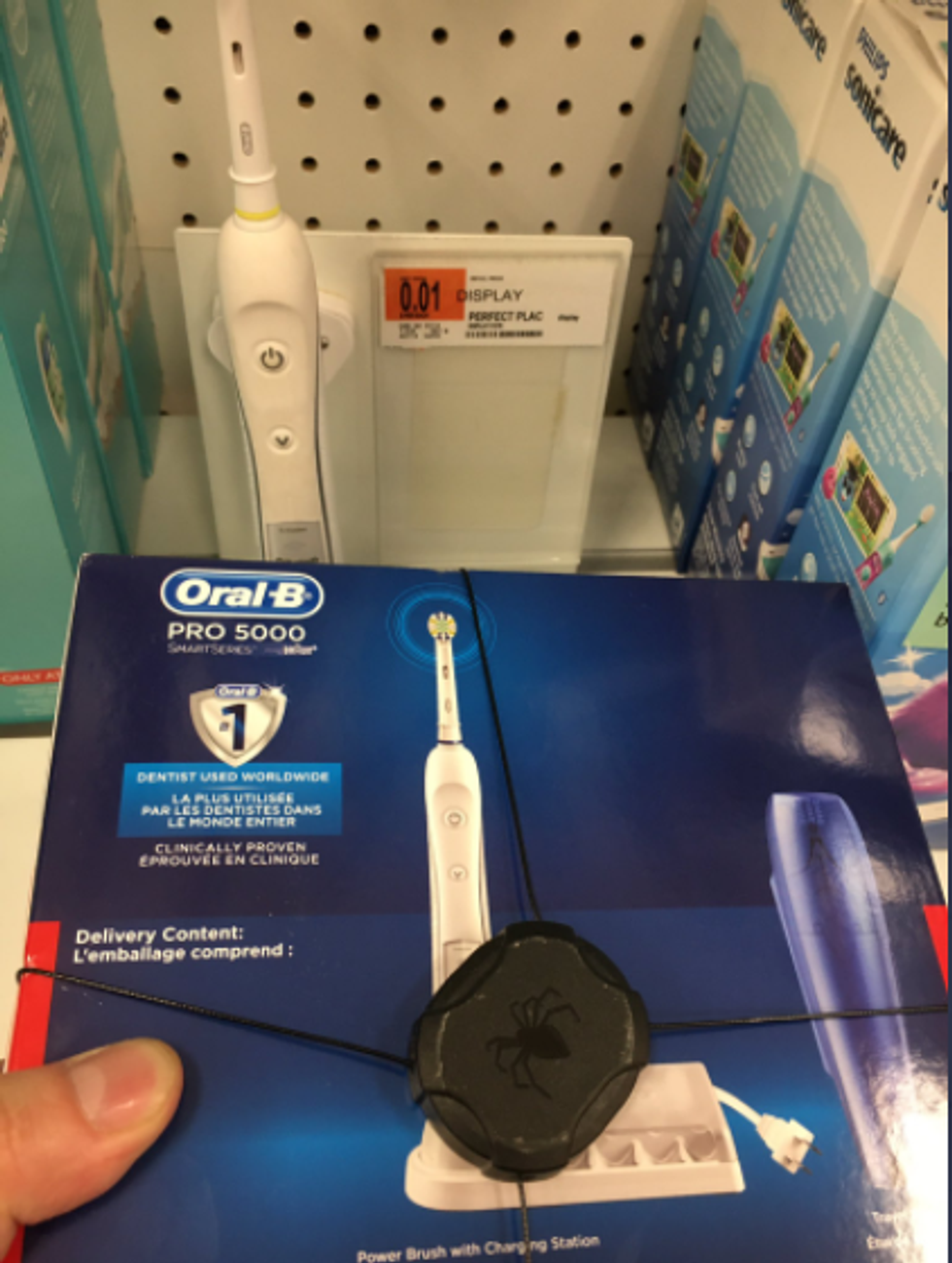 @David_Leavitt/Twitter
When Perrotti refused to sell the electric toothbrush for the—obviously—incorrect price, Mr. Leavitt, like any self-respecting person in 2020, proceeded to throw a tantrum on the internet.

This @target manager Tori is not honoring the price of their items per massachusetts law https://t.co/7IYMjCcutZ

— David Leavitt (@David Leavitt) 1579290865.0
Leavitt's criticisms were fueled by his understanding of a Massachusetts state law, which he included in the tweet.
The law states:
"The Massachusetts Item Pricing Law...requires food and grocery merchants to sell any item at the lowest price indicated on an item, sign, or advertisement."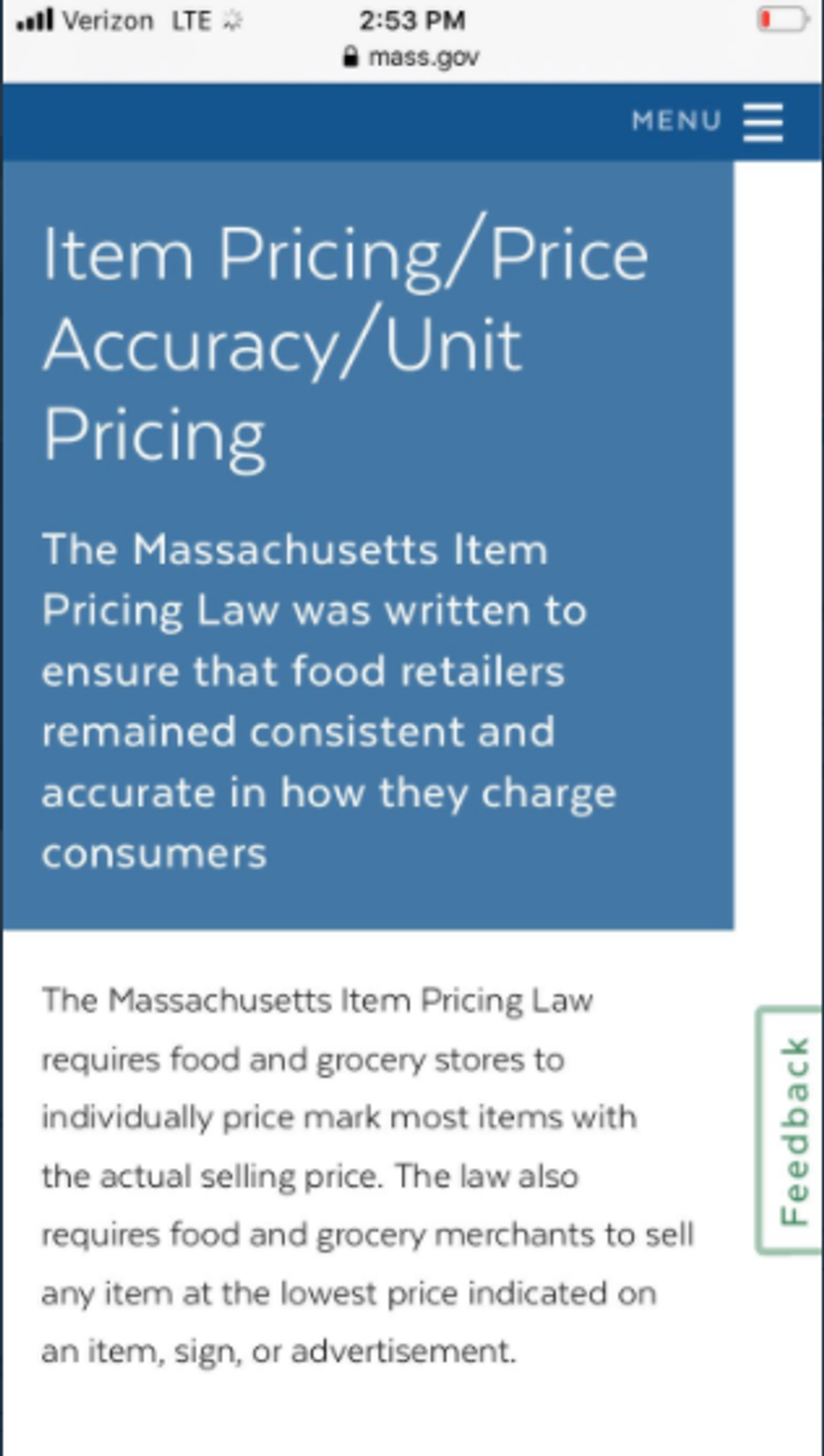 @David_Leavitt/Twitter
Leavitt posted plenty more additions to this original tweet, officially qualifying his Twitter activity as 'internet rant' material.

He even called the police after the denial.
The police verified @target displayed the price of toothbrush for $0.01 The store manager Tori refused to sell me t… https://t.co/fwAIChCNoB

— David Leavitt (@David Leavitt) 1579293068.0
Twitter users were quick to come to Perrotti's aid.
@David_Leavitt @Target Dude, please take her photo down. In what universe do you think it's ok to shame a woman wor… https://t.co/NmbtyXj3TO

— Rita Panahi (@Rita Panahi) 1579298823.0
@David_Leavitt @Target you really called the cops over a toothbrush bruh https://t.co/q0v6CK0fYy

— ray (@ray) 1579317464.0
@David_Leavitt https://t.co/Cwoew9IuWb

— Luke Weaver (@Luke Weaver) 1579648509.0
One person even turned Leavitt's posted 'evidence' photo against him.
Because, dude, that's not the price label that is displayed on the shelf edge below the product.
That's the display label that helps employees shelve items and sits behind the product.
@David_Leavitt @Target Anyone who has worked retail knows a display price has a different barcode for inventory cou… https://t.co/zhiD5UjHsZ

— Greg "Fantomas" F. (@Greg "Fantomas" F.) 1579447621.0
But the entire stunt backfired on Mr. Leavitt.
A GoFundMe page was created in support of Ms. Perrotti, ostensibly to give her the opportunity to take a vacation from headaches at work like this.
The page's goal was $5,000. It raked in $31,000.
Perrotti will be taking an incredible vacation.
She turned to Twitter as well, humbly thanking everyone for their support.
#TargetTori #Tori #GoFundme https://t.co/jbmdBq6mmT

— TargetTori (@TargetTori) 1579459949.0
"Target Tori" also told NBC Channel 10 Boston:
"It's so often that people will take the picture and make a meme out of it in a mean way,"
"So, it's nice to see there's publicity out of this to support me and my feelings."
Target itself even put out a statement following the whole ordeal.
"At Target, we're grateful for the hard work our team members put in each day to serve our guests in our stores."
"We're working closely with our store team on this and appreciate the messages of support the team has received from guests."
Despite the corporation's "working closely," Perrotti appears to be doing just fine.