Tag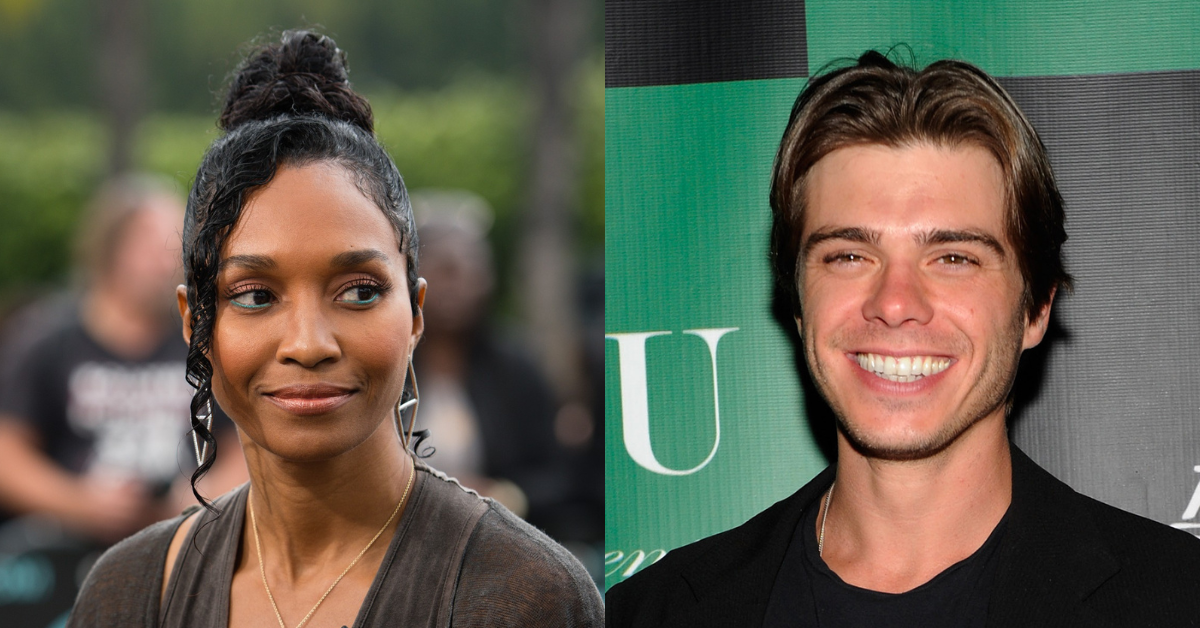 Noel Vasquez/Getty Images; David Becker/WireImage/GettyImages
Former TLC group member Rozonda "Chilli" Thomas has become romantically linked to Brotherly Love actor Matthew Lawrence, and those who grew up in the 90s couldn't be more ecstatic over the announcement.
Chilli's rep, Christal Jordan confirmed to People magazine that the pair spent Thanksgiving and Christmas together in Atlanta, where Lawrence met the singer.
Jordan told the pop culture publication:

"I've been with Chilli since 2005 and I've never seen her this in love."
"She is glowing. They are really cute together."
The pair was spotted together last August by a photographer who snapped a photo of Chilli with Lawrence on a beach in Waikiki.
Jordan told TMZ at the time the two were "just friends" and Lawrence and some buddies were there to watch TLC perform.
The friendship eventually turned amorous before Thanksgiving.
The two made their romantic involvement official on New Year's Day with a shared Instagram reel of them bopping together in matching pajamas to A-ha's "Take On Me" with a filter applied to mimic the song's illustration-come-to-life aesthetic from the famous '80s music video.
Instagram followers and industry colleagues voiced their approval over the joyous news.


@therealchilli and @matthewlawrence/Instagram

@therealchilli and @matthewlawrence/Instagram

@therealchilli and @matthewlawrence/Instagram

@therealchilli and @matthewlawrence/Instagram
Twitter was also excited for Team Swirl.
News of the coupling came after Lawrence's divorce from professional dancer Cheryl Burke was finalized on September 19, 2022.

After marrying the Boy Meets World actor on May 23, 2019, Burke filed for divorce on February 23, 2022 after a prolonged estrangement due to the pandemic.
Chilli was previously in a relationship with music artist Usher for two years after she appeared in his music videos for "U Remind Me", "U Got It Bad" and "U Don't Have to Call."
She has a son, Tron, from her former relationship with producer Dallas Austin.

Both Chilli and Lawrence rose to prominence in the 90s.
Chilli was known for being the final addition to the R&B female music trio, TLC, along with members Tionne "T-Boz" Watkins and the late Lisa "Left Eye" Lopes.
TLC scored nine top-ten hits on the Billboard Hot 100–including the songs "Creep" and "Waterfalls."
The group sold over 65 million records worldwide.
Lawrence himself was also a part of a famous trio–the Lawrence Brothers–all of whom respectively have extensive TV and film credits.
In 1995, he and his older brother Joey and younger brother Andrew starred together in the NBC sitcom Brotherly Love.
For seven seasons starting in 1993, Lawrence starred in ABC's coming-of-age sitcom Boy Meets World, in which he played Jack Hunter–a role he later reprised in the Disney Channel's spin-off sequel Girl Meets World in 2014.