music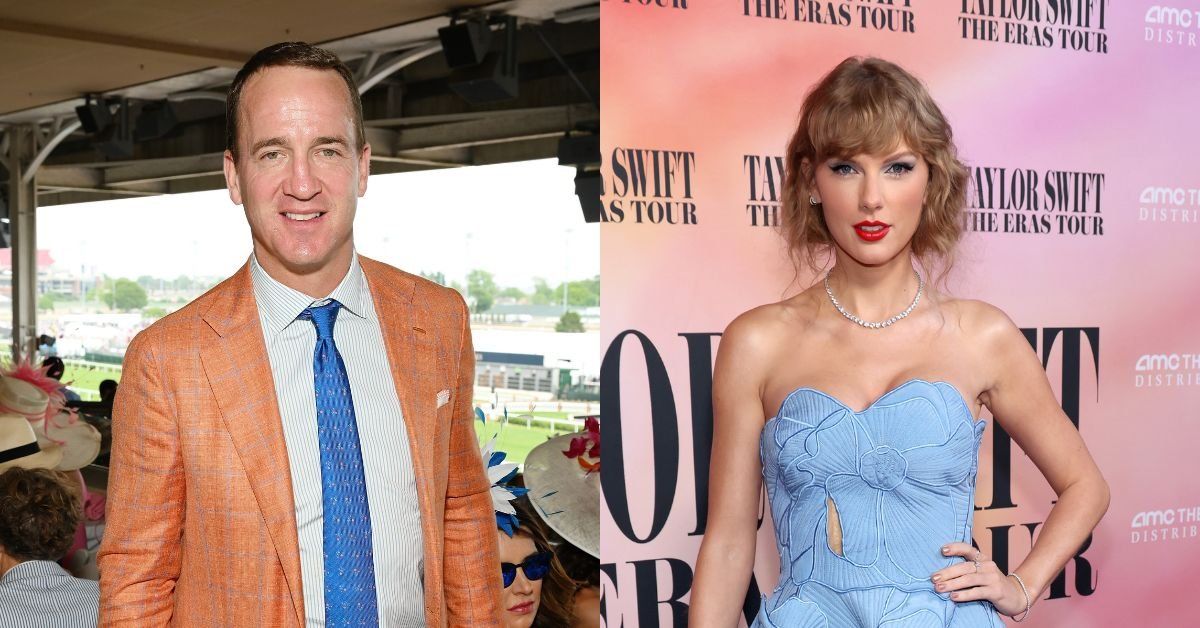 Daniel Boczarski/Getty Images for Churchill Downs, John Shearer/Getty Images for TAS
The New York Jets fact-checked Peyton Manning after he and country singer Luke Bryan ribbed the NFL team at the 2023 CMA Awards show.
Bryan informed the audience that he and co-host Manning were back from a commercial break since "Travis and Taylor weren't available."
The singer was referring to Kansas City Chiefs tight end Travis Kelce and mega music star Taylor Swift, who are rumored to be dating.
Manning then lateral passed a punchline setup to Bryan and asked him:
"Do you know the difference between Taylor Swift and the New York Jets?"
Bryan replied:
"Taylor can sell out a stadium."
Amid the audience's laughter, Manning told Bryan:
"You nailed it. I had you do that punchline, Luke, so I wouldn't get in trouble."
However, the former NFL quarterback star failed to evade the so-called "trouble" he so casually mentioned.
The Jets gave him a reality check with a photo indicating there were hardly any empty seats at New Jersey's MetLife Stadium following the team's Monday Night Football victory over the Buffalo Bills.
The Jets posted a photo on X (formerly Twitter) with the caption:
"what are we talking about Peyton."

Oh, snap.

Jets fans and Swifties had some thoughts.
According to ESPN, the Jets ranked third highest-average in attendance among NFL teams this season with 80,000 people per home game.

The Jets have also reported that a total of over 403,000 fans attended its five home games this season at MetLife Stadium.
Swift's three Eras Tour performances brought in over 217,000 people total to the venue in May.
The Stadium's social media page congratulated Swift, saying:
"Thank you @taylorswift13 for 3 incredible record-breaking shows & congrats on becoming our #1 best-selling artist."
"Thanks to the 72,802 Swifties here tonight & the 217,625 fans over 3 nights."
"What a way to celebrate our 100th concert!"
Keep reading...Show less