President Donald Trump's rallies are usually a hotbed of rowdy, wholehearted support for the President's rambling speeches, with chants demanding the imprisonment of private citizens and the deportation of American citizens.
But at a recent rally in Monroe, Louisiana, NBC political reporter Kelly O'Donnell noticed an unusual sight.
---
A number of Trump supporters at the rally began walking out.
Watch below.
The president is speaking and you can see folks streaming out of the arena. It's just unusual for his rally events… https://t.co/Sc1Rdxgfdo

— Kelly O'Donnell (@Kelly O'Donnell)1573095396.0
It's unclear whether the supporters lost enthusiasm or if the event was finishing up and they were trying to beat traffic. But O'Donnell noted that it wasn't typical for his events.
Some hoped that the walkouts indicated a deeper loss of enthusiasm among Trump's base.
@KellyO Satiation may finally be setting in. If you've ever ordered a dessert & loved it the first few bites only… https://t.co/R1W6n56gyw

— InfomercialPresident (@InfomercialPresident)1573098718.0
@KellyO Trump's evil spell over America is lifting. People are not distracted by his constant diversions, people ar… https://t.co/M4BXOBngg5

— ResidentCat (@ResidentCat)1573124098.0
@KellyO He couldn't fill a high school gym in Louisiana? Louisiana? What else is there to do? No offense but it i… https://t.co/1JpjlIf9ZB

— Seamstress for the Band (@Seamstress for the Band)1573147322.0
@KellyO Trump's stump speech is getting old, everyone stinks, everyone is inferior to him, everyone is guilty of tr… https://t.co/n3pZhEqAWT

— TexasJD 🐝 🌊🌊🌊 (@TexasJD 🐝 🌊🌊🌊)1573139954.0
Others thought the deserters left after being paid.
It isn't unheard of for the Trump campaign to pay actors to cheer for him.
@KellyO @pm_mcdaniel The people streaming out were only paid to make an appearance. The Trump staff who hired them… https://t.co/zwmEDISIpU

— Kim (@Kim)1573149668.0
@KellyO @jailingtrump Maybe they were paid in advance to attend for a certain period of time, he ran long, so they… https://t.co/C9yCITIFAX

— Fred Harding (@Fred Harding)1573117745.0
@KellyO Is it because when they responded to the ad to get paid to attend, it said for a max of two hours? So they… https://t.co/Waz4Rpz8Xc

— Mike (@Mike)1573137776.0
@KellyO Maybe he didn't pay the 500 people he promised?

— Tommy Maple (@Tommy Maple)1573097437.0
Others were more disturbed by the enthusiasm of those that remained, rather than those who left.

@KellyO It's so gross to see children at these hate rallies. Indoctrinate them young I guess.

— justagirl (@justagirl)1573106301.0
@KellyO Those who remain are a danger to themselves & their community. Send help!

— John Powers (@John Powers)1573098996.0
@KellyO @NicolleDWallace I can't believe parents take children to those hate rallies. Someone should call Child Protective Services.

— Leslie (@Leslie)1573095619.0
Only the people who left know why they did.
So far, they're not talking.
We'll find out in 2020 if this is just a moment or the collapse of a movement.
Whatever a person's reasons for bringing a child to a MAGA rally, comedian Michael Ian Black has created A Child's First Book of Trump, available here.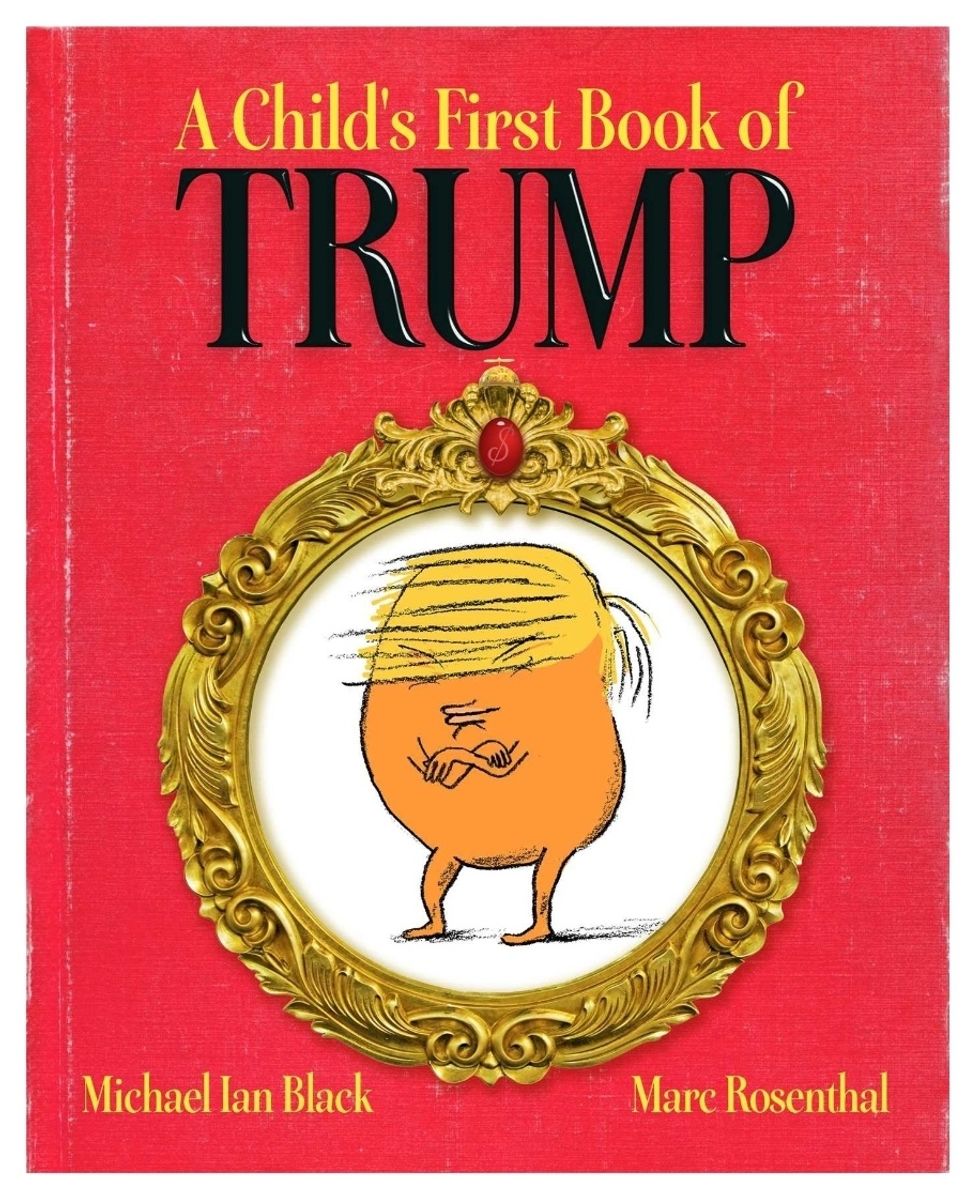 Amazon