Best-selling horror author Stephen King, whose latest book The Institute: A Novel came out in September, pulled no punches on Monday when he gave a scathing nickname to President Trump's approach to foreign policy.
---
Trump has been heavily criticized by both Republicans and Democrats for his decision to withdraw U.S. troops from Syria, leaving the Syrian Kurds, who have been an ally to U.S. in the fight against Islamic State in Syria (ISIS) for the past five years, vulnerable to attacks from Turkey.
King slammed Trump in a tweet Monday afternoon, saying: "Trump foreign policy will be known in the future as the A**hole Doctrine."

@StephenKing/Twitter
Trump had previously justified his decision to leave the Kurds to fend for themselves because "they didn't help us in the Second World War" during the Normandy invasion.
Since Trump's announcement last week, over 160,000 people have been displaced by the attacks from Turkey according to the United Nations, with one attack allowing the escape of hundreds of ISIS supporters from a camp in which they were being held.
The escalation of violence from Turkey, along with growing pressure from people within his own party, has forced Trump to now impose sanctions on Turkey.
King's Twitter followers had their own nicknames for Trump's 'doctrine.'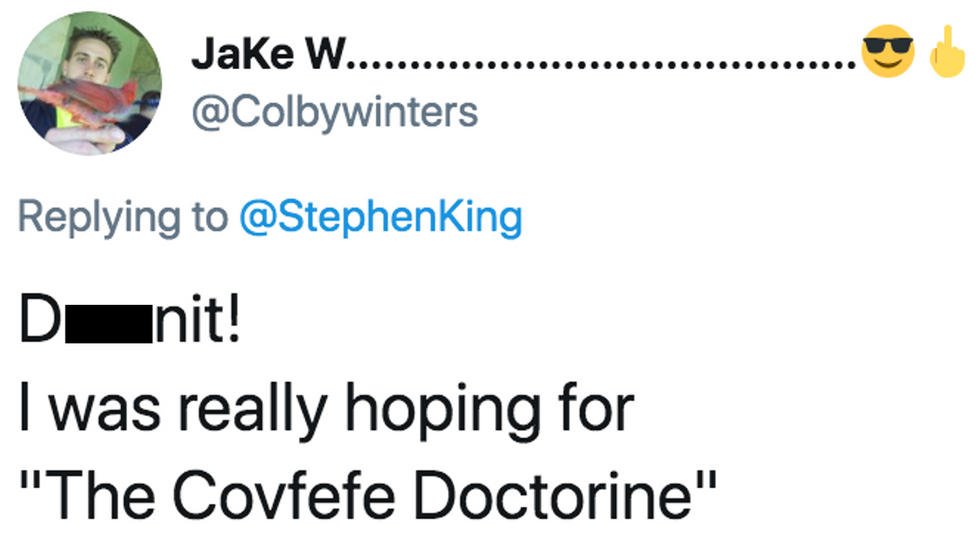 @Colbywinters/Twitter

@MaryLSchmidt/Twitter
@ResistVA/Twitter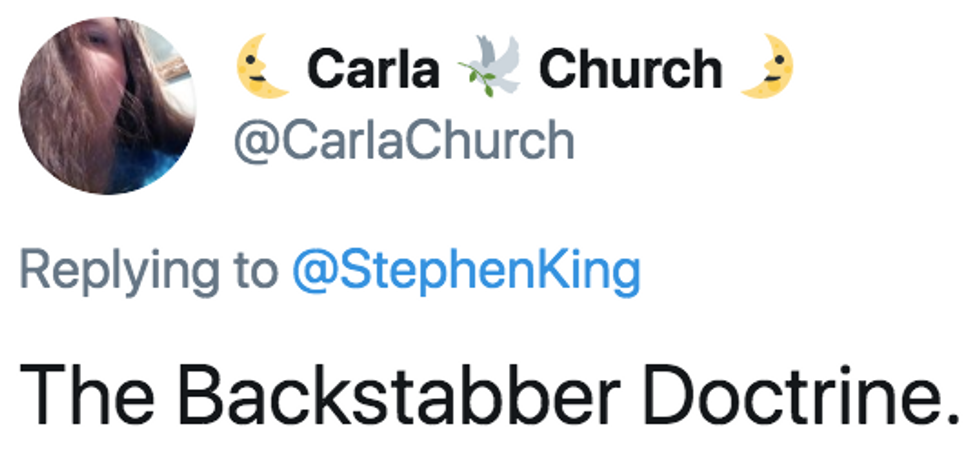 @CarlaChurch/Twitter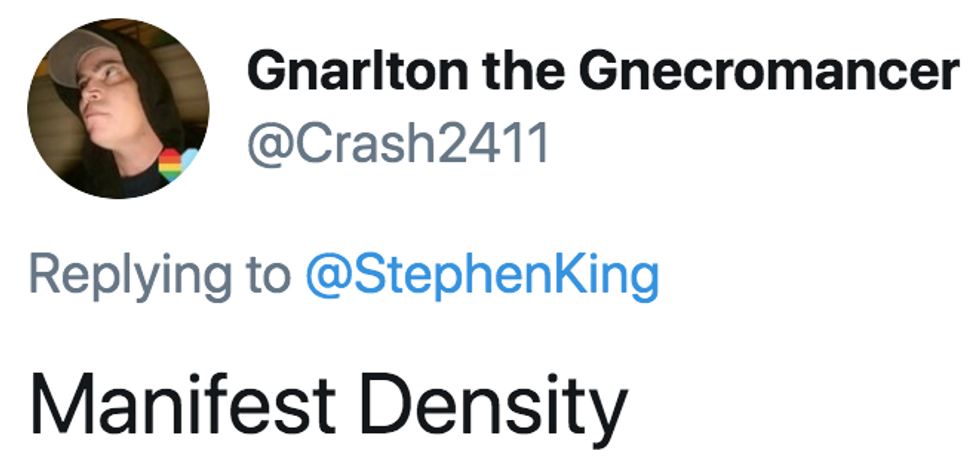 @Crash2411/Twitter

@JoeAmericaTurbo/Twitter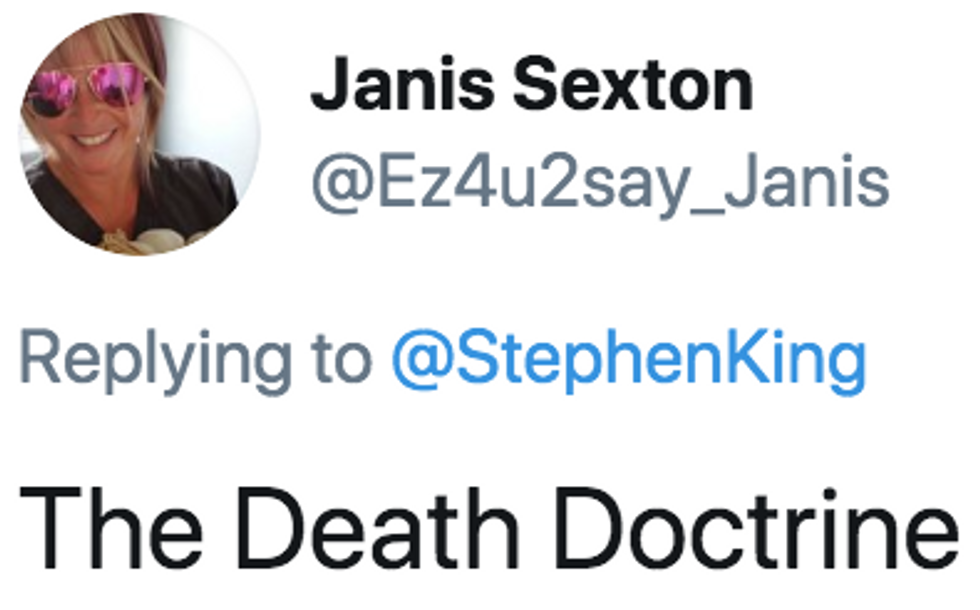 @Ez4u2say_Janis/Twitter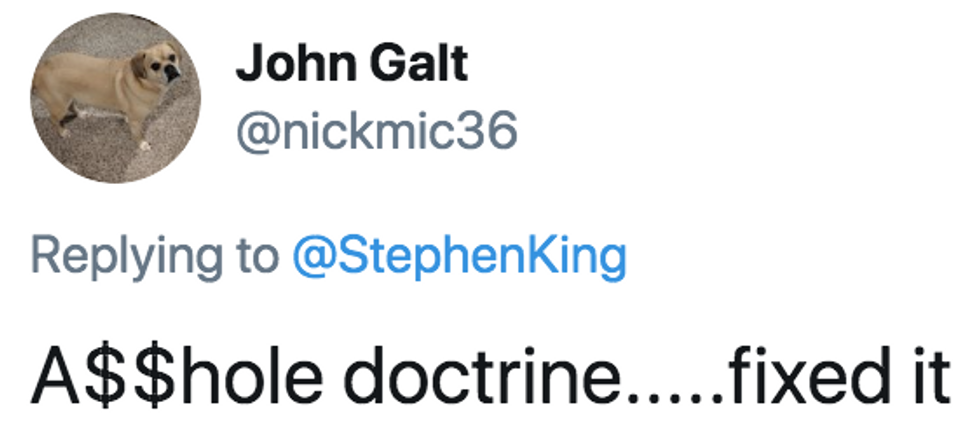 @nickmic36/Twitter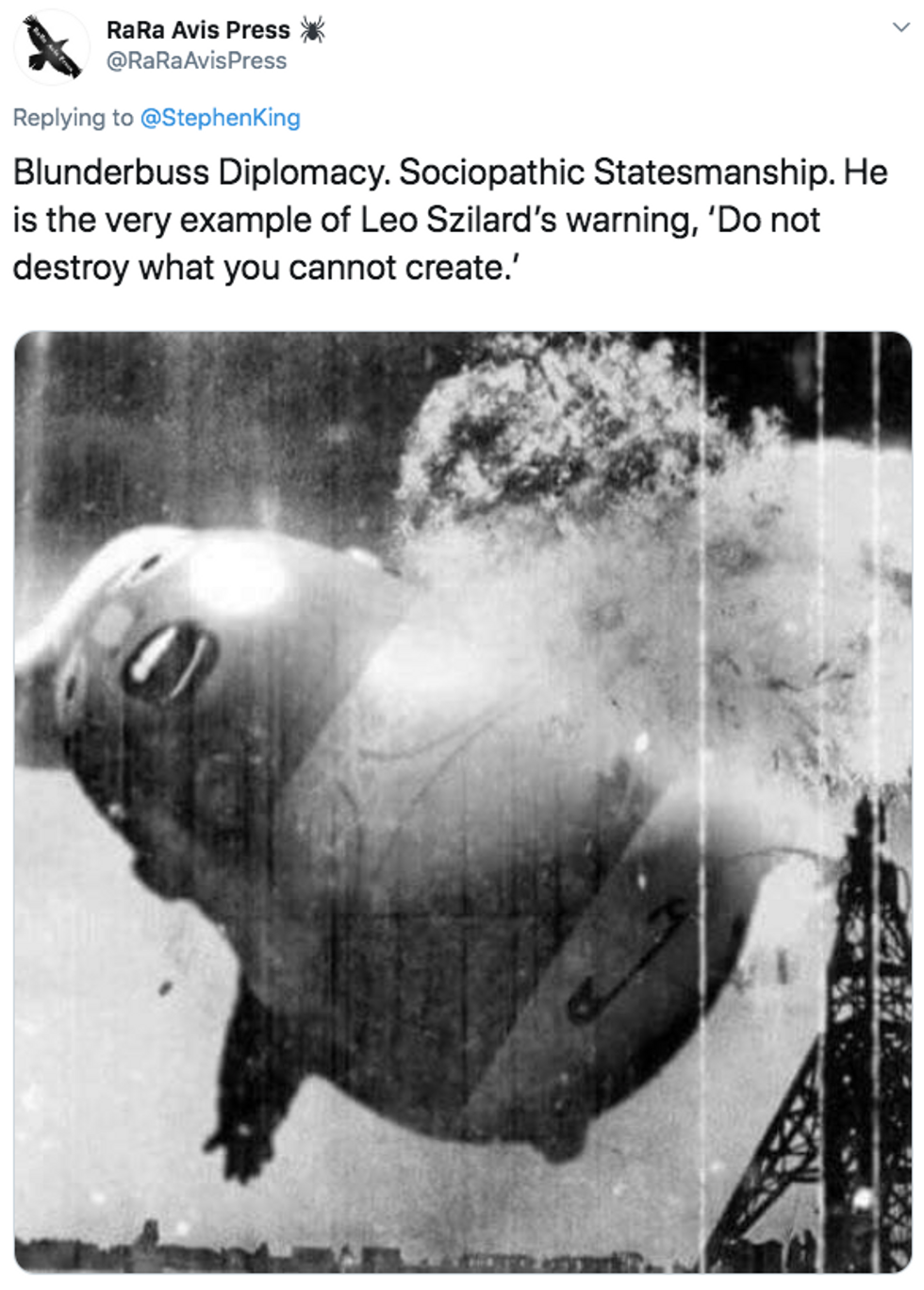 @RaRaAvisPress/Twitter
Not to mention Trump's entire presidency.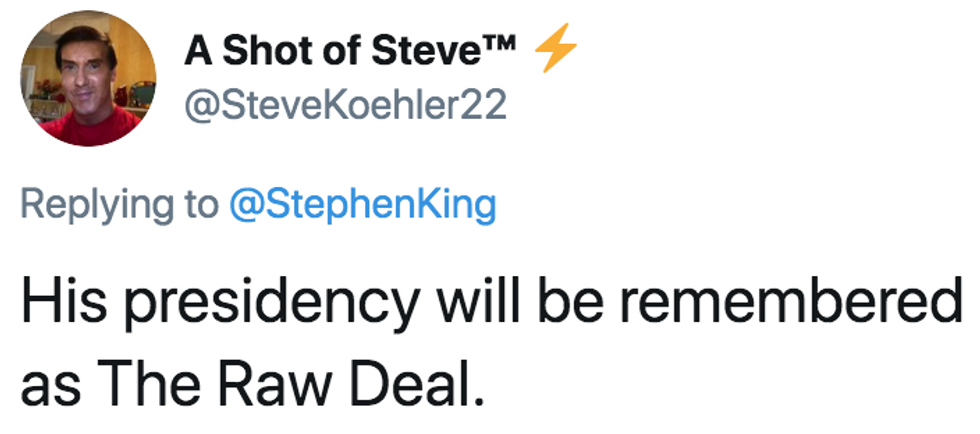 @SteveKoehler22/Twitter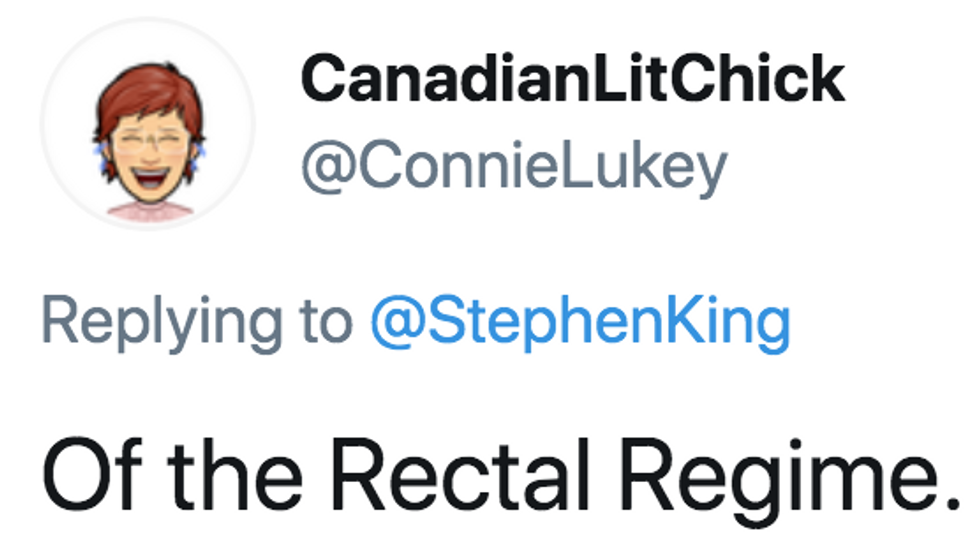 @ConnieLukey/Twitter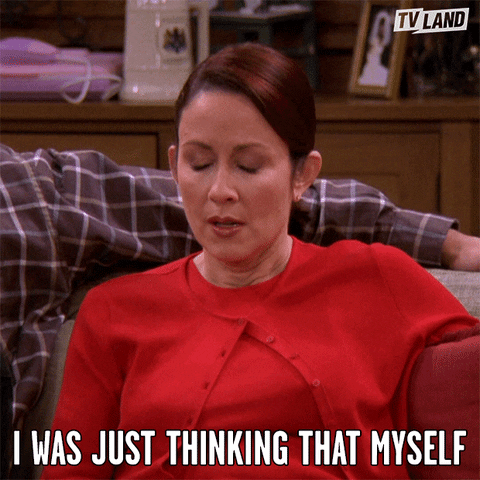 Giphy

@TrentLatta/Twitter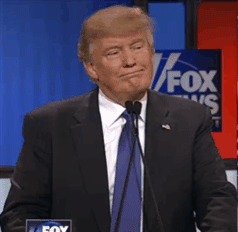 Giphy
Stephen King's latest book, The Institute: A Novel, is available here.
******
Have you listened to the first season of George Takei's podcast, 'Oh Myyy Pod!'?
In season one we explored the racially charged videos that have taken the internet by storm.
We're hard at work on season two so be sure to subscribe here so you don't miss it when it goes live.
Here's one of our favorite episodes from season one. Enjoy!