Brassed off when he discovered he had stage 4 bowel cancer at age 44, a baritone horn player is now trumpeting his remarkable recovery – claiming it was helped by his positive attitude, after he refused to hear his prognosis.
---
Rather than plummeting into depression, when technical support scientist Andy Wood, now 46, a married dad-of-two, received his diagnosis, he drew up a bucket list of things he had always wanted to do, saying he was determined to "go into the ring fighting."
He asked his project manager wife, Arlene, 42, a cornet player, who he met in a brass band 22 years ago, to help him choose some fun things to do together and with their girls Keira, nine, and Zoe, seven – giving them something to look forward to.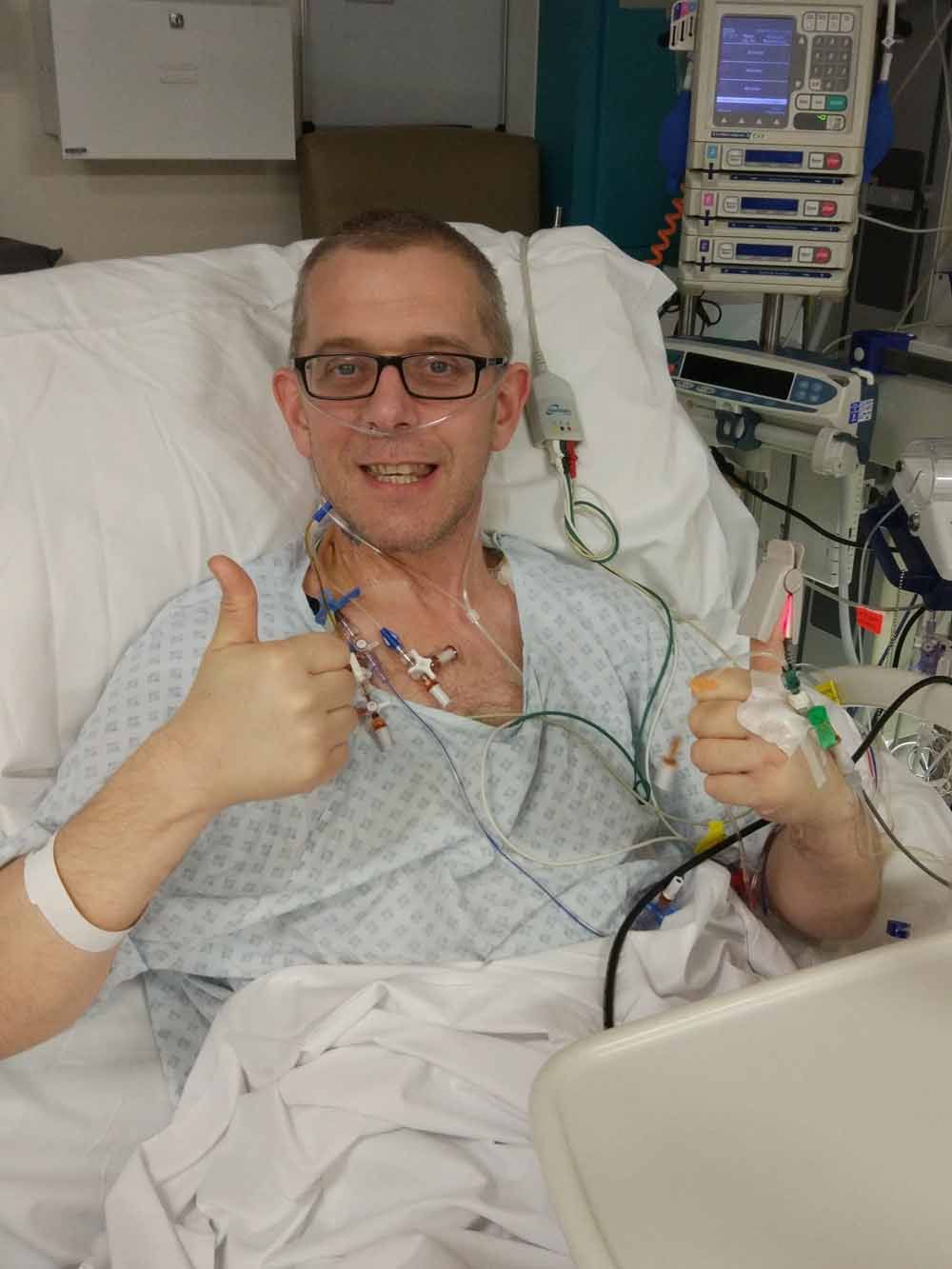 Darren recovering in hospital (PA Real Life/Collect)
Andy, of Weston, Cheshire, who is currently cancer free, although he has not been given the official all clear, said: "I didn't want to go into the treatment constrained by the prognosis – so I didn't ask what it was.
"I've seen a lot of people get diagnosed with cancer and once they're told the odds aren't in their favor and how long they might have left, you can see it makes the fight a real uphill struggle.
"Arlene and I spend so much of our time working, I wanted to make some lasting memories with our children, rather than worrying about time frames."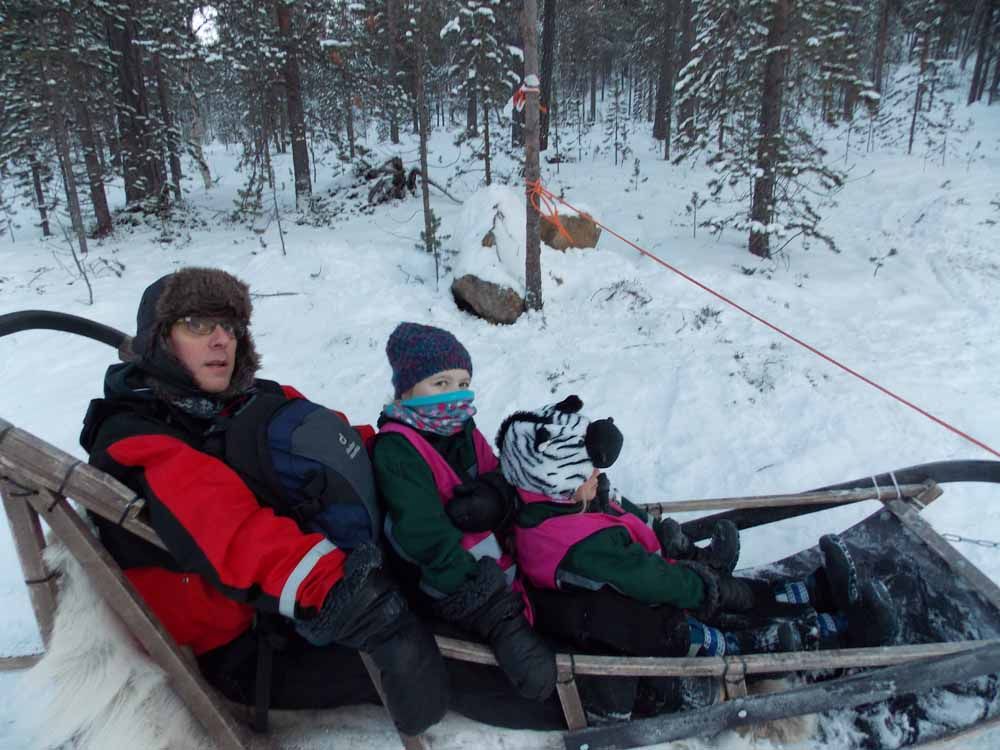 Darren on family holiday (PA Real Life/Collect)
In October 2015, noticing a change in his bowel movements, including loose stools and stomach cramps, Andy scheduled an appointment with his local GP.
Initially suspecting that he had irritable bowel syndrome (IBS), he was told that he had most likely contracted a virus and that, if symptoms had not improved in six months, he should return.
Nine months later, with no sign of the symptoms improving, he went back to his GP, where he was referred for a colonoscopy, which involves inserting a camera into the large bowel to detect abnormalities.
But, rather than wait, Andy decided to use Arlene's health insurance to have the procedure done privately at the South Cheshire Private Hospital in Crewe, a decision which he claims "saved his life."
Considered a routine procedure, the colonoscopy was cut short after doctors found a blockage on Andy's bowel.
"Obviously, I wasn't looking forward to the procedure and I was expecting it to be uncomfortable, but I certainly wasn't expecting what happened next," he said.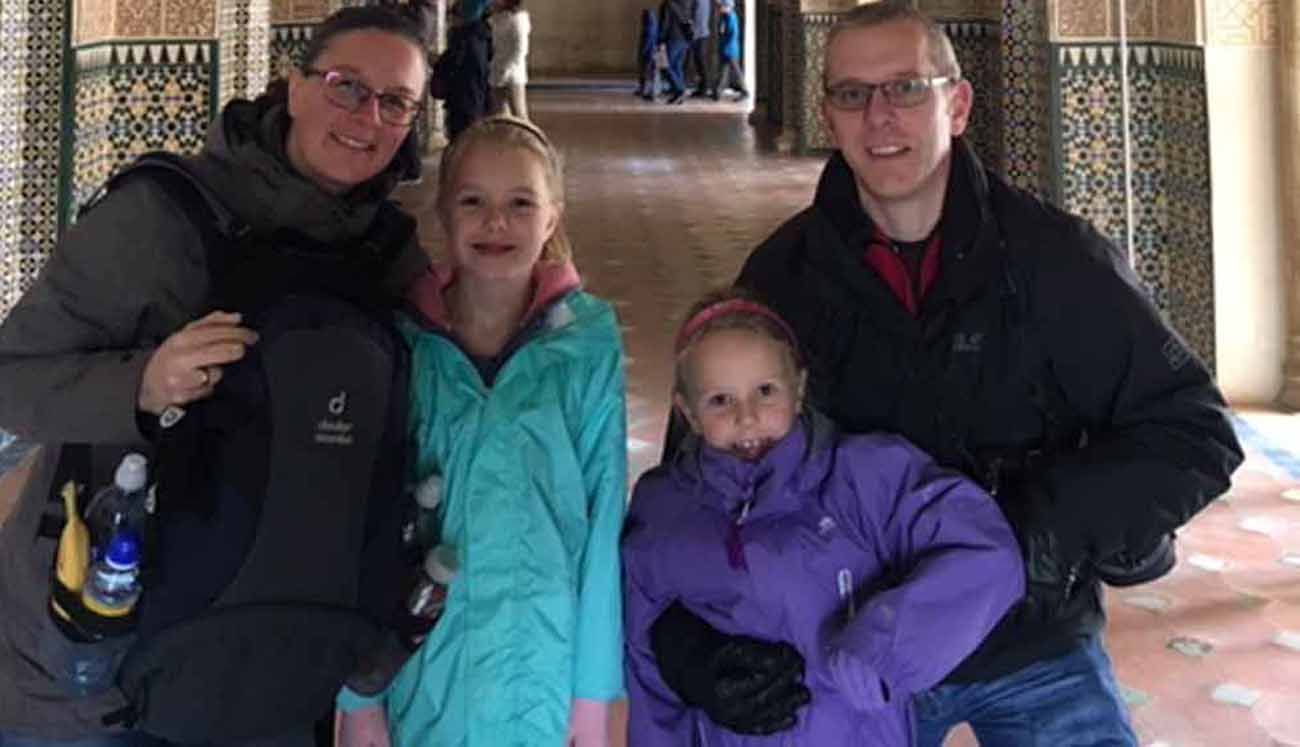 Darren on family holiday (PA Real Life/Collect)
Given a CT scan the same day, a week later Andy and his family were told his devastating diagnosis.
"The consultant sat me down and told me they'd found a 7cm tumor in my bowel and that it had spread to my liver, too," he recalled.
Diagnosed with stage 4 bowel cancer – from which only roughly eight percent of people have a five-year survival rate, according to Cancer Research UK – Andy explained that he purposefully avoided being given a prognosis.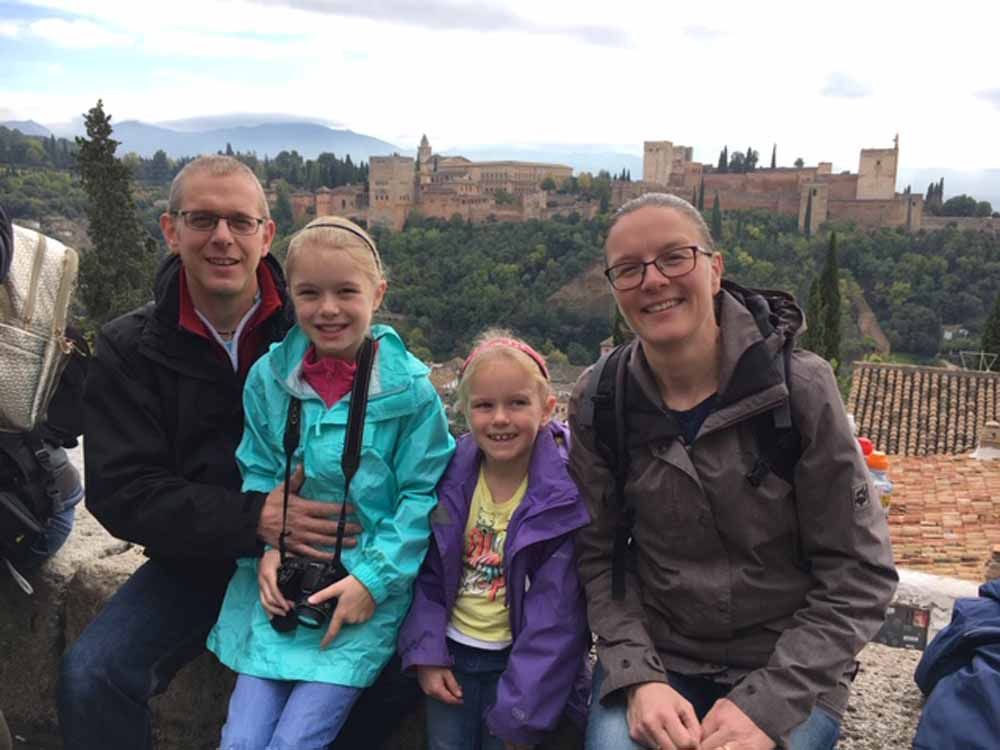 Darren on family holiday (PA Real Life/Collect)
"I knew I wanted to battle the cancer with whatever it took, so I didn't ask to be given a prognosis or time frame on the cancer – I just didn't want to know," he added.
And he decided, with his wife's backing, to be completely honest with their daughters.
"We bought them a book about a daddy diagnosed with cancer and explained that in order for me to get better, I was going to have to get a lot worse first," he said.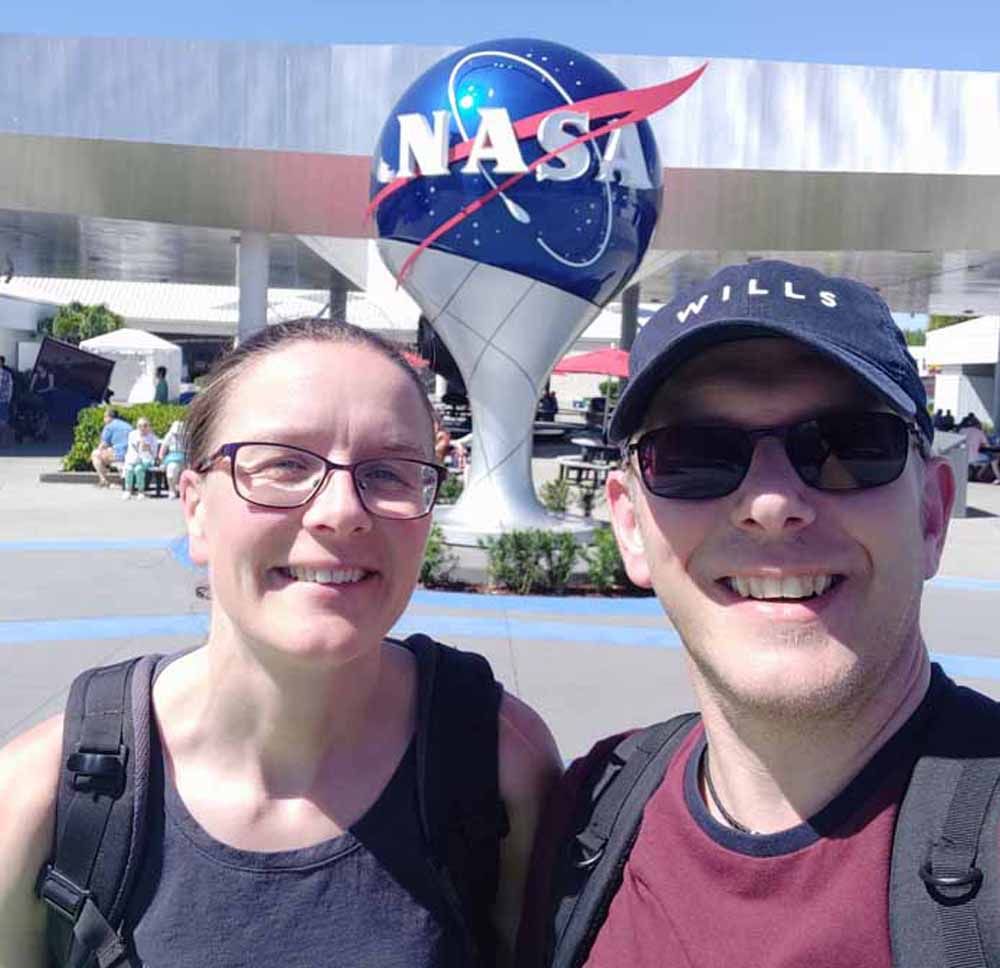 Darren on family holiday (PA Real Life/Collect)
He continued: "We were worried about telling them, when we needn't have been. They've been as tough as old boots throughout the whole thing. People really don't give children enough credit for just how resilient they are at that age."
In October 2017, Andy began a grueling course of radiotherapy at Salford Royal Hospital, Greater Manchester, and chemotherapy at Leighton Hospital, Crewe, Cheshire, before an operation to remove the tumors on his bowel and liver.
"For three months I planned my life around chemotherapy," he said. "The first week was a write-off. I'd feel nauseous and lethargic. But, by the second and third week, I'd be feeling a lot perkier."
Andy continued: "Those third weeks I would spend with Arlene and the girls, making the most of being a family together. That's when the idea of a bucket list came about.
"Arlene asked me if I could own any car what would it be and, obviously, it was an Aston Martin.
"She quickly said that was beyond our budget, asking if a BMW would do, as she'd just bought me one!"
He continued: "After that, we started building up a list of all the things that we'd like to do as a family."
Given three months to recover from chemotherapy before surgery, Andy and his family had the perfect opportunity to make some memories, before his big operation in March 2018 at Manchester Royal Infirmary.
"We couldn't plan any of the big holidays just yet, like trips to Disney World and Universal Studios, but we were able to go to Harry Potter studios and London's West End – things we'd been saying we'd do for years, but never had," he said.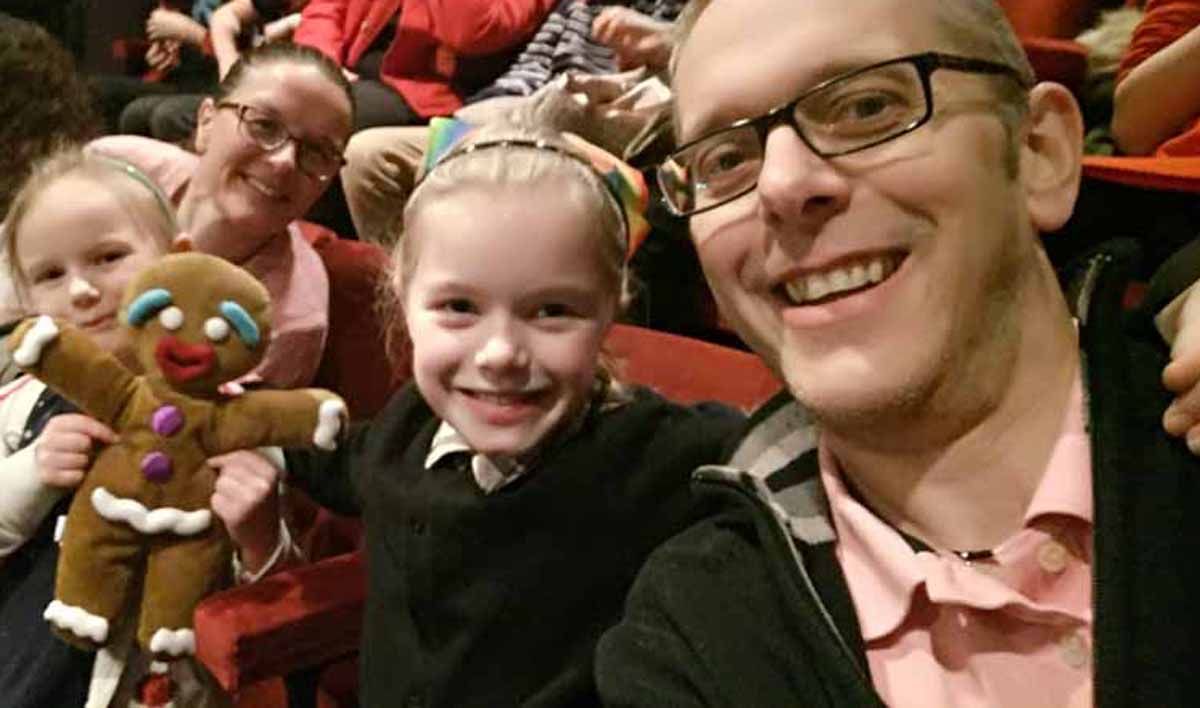 Darren at the West End (PA Real Life/Collect)
Told the tumors had been removed successfully from his liver and bowel, when he woke up in intensive care, Andy found out part of his bowel and half of his liver had been cut away in the process.
As a result, he was fitted with a stoma bag after having an ileostomy procedure, when waste from the small intestine is diverted through an opening in his tummy – something which has since been reversed.
Still not fully out of the woods, Andy faced a grueling four months of chemotherapy to ensure the cancer did not return.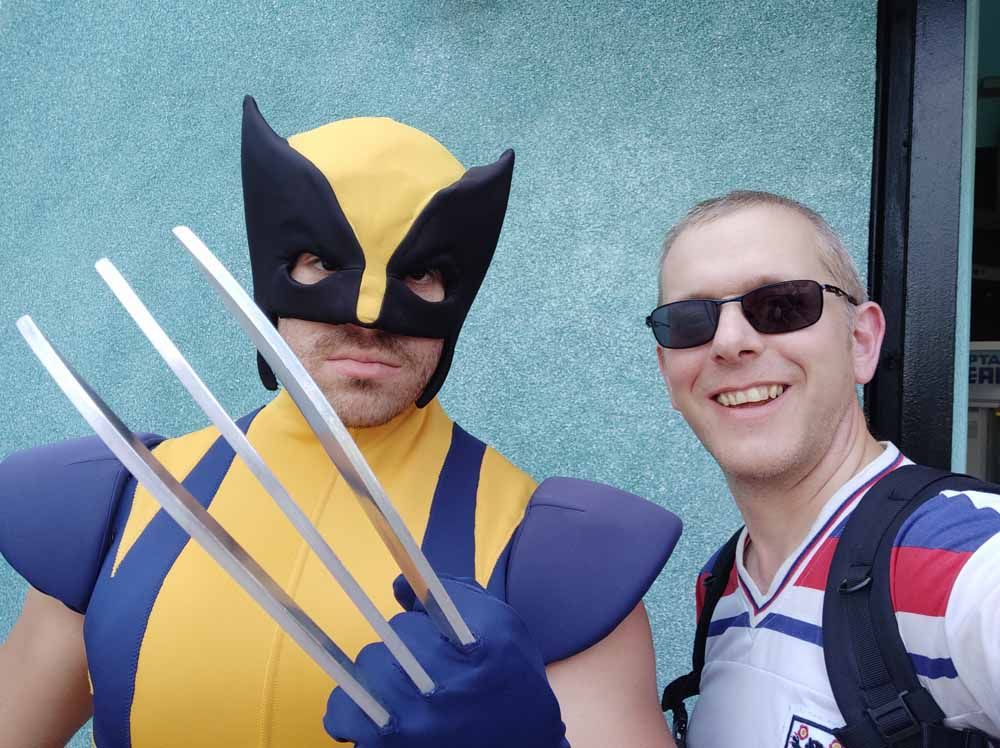 Darren on family holiday (PA Real Life/Collect)
"The side-effects this time around were a completely different kettle of fish," he explained.
"By the time I was having the third round of chemo, I turned to Arlene and told her that the pain was so bad in my left arm that I was tempted to cut it off myself.
"That's when the consultant decided the fourth course was not necessary."
Feeling better than he had in a long time, Andy started ticking off more adventures on his bucket list – beginning with a trip to Lapland in December 2018.
"It was perfect timing, as the girls were just the right age to believe in all the magic that happens there, and we had the best time as a family," he added.
Then, in March 2019, at his six-month check-up, Andy was given an MRI and CT scan that showed there were no signs of the cancer returning.
Still aware that he has not been given the all clear yet, he said: "I know from what other people say that the odds for stage 4 bowel cancer are never good, but that does not stop me feeling absolutely blessed to still be here."
Now, Andy is determined to make every moment he has with his family count.
He continued: "If I've learnt anything from this, it's that you need to take every opportunity life throws at you, because you never know how long you're going to be able to make lasting memories for."
He continued: "We've ticked off so many incredible things we've always wanted do as a family, and if it wasn't for my diagnosis, we probably wouldn't have done them."
Working with Bowel Cancer UK, Andy is now hoping to disprove the myth that bowel cancer is an old person's disease.
"I never thought you could be diagnosed with something like this until you were in your 70s, but the number of younger people getting this disease is rising," he said.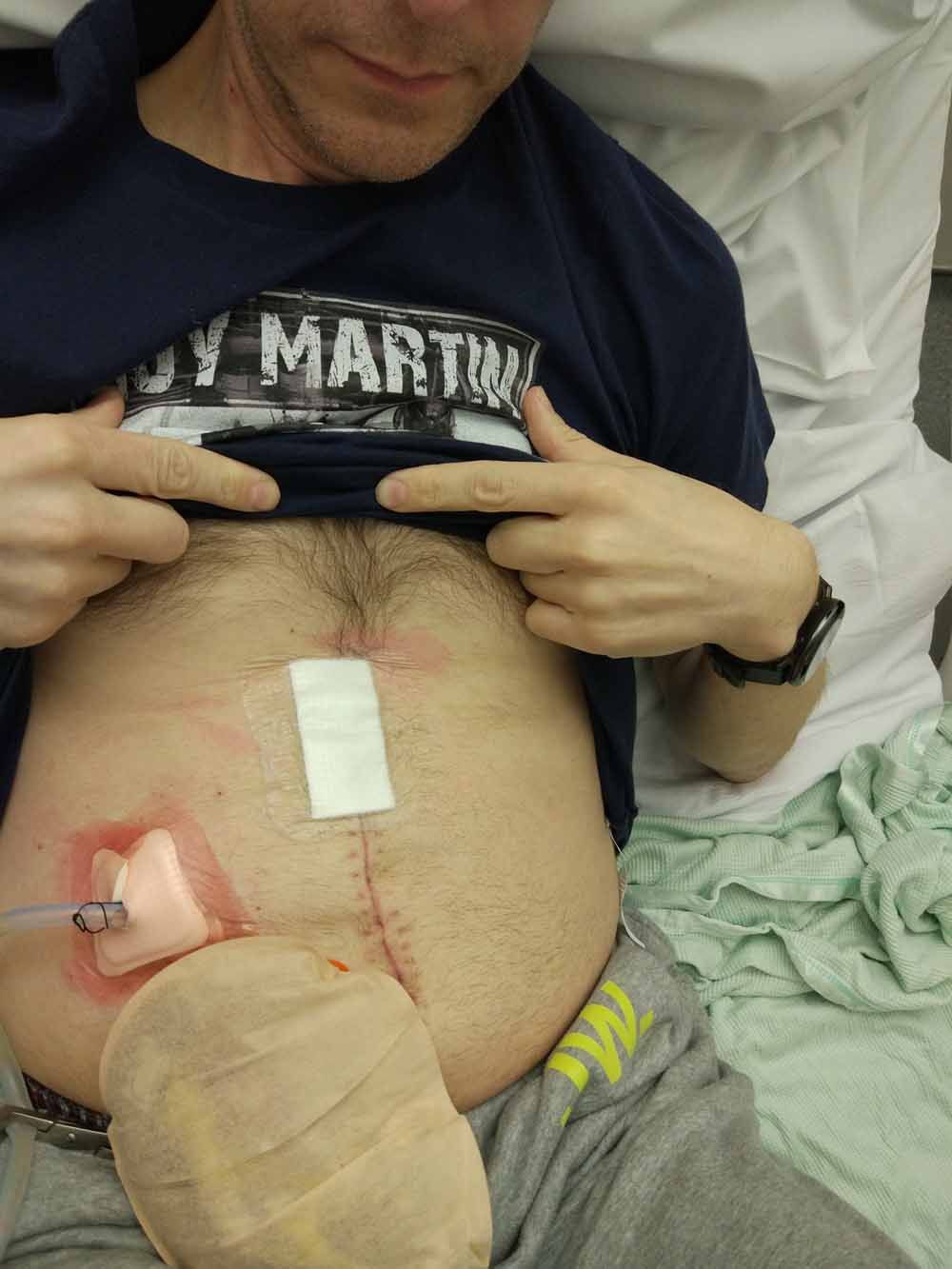 Andy after surgery (PA Real Life/Collect)
He added: "If you think that something is wrong with your health – listen to your body. If I hadn't, who knows where I might have ended up."
Andy is supporting Bowel Cancer UK's Walk Together this September, a sponsored five mile walk to bring people together to support those undergoing treatment, to remember loved ones and to help stop people dying from bowel cancer.
Find out more at www.bowelcanceruk.org.uk