If Sister Mary Jo is ever looking for a second career, she need not go far.
---
Before the game between the Kansas City Royals and the Chicago White Sox, Marian Catholic School's Sister Mary Jo Sobieck took to the mound and shocked the crowd by throwing a perfect first pitch.
Sister Mary Jo told Good Morning America on why she was chosen to throw out the first ball:
I think it's probably because I have a little bit of athletic ability. I was probably the most likely candidate because of my youth and my agility.

Turns out it isn't only youth and agility: Sister Mary Jo comes from a long line of athletes and played volleyball and softball while attending the College of St. Scholastica in Minnesota.
Check out the awesome pitch below.
Step aside, Sister Jean. https://t.co/Mazk5IUoN3

— Cut4 (@Cut4)1534637188.0
Sister Mary Jo certainly won some fans on Twitter.
2018's hot new trend is SPORTS NUNS as Sister Mary Jo Sobieck from Marian Catholic gets a huge cheer after firing a… https://t.co/0WcrjL2Adn

— James Fegan (@James Fegan)1534633277.0
She played centerfield softball in college. Asked her the hardest she's ever thrown a baseball. She said 76 mph. https://t.co/WagICVhNfg

— Chuck Garfien (@Chuck Garfien)1534635194.0
Always root for the sisters.... https://t.co/uZL1T6JOCN

— Michele Steele (@Michele Steele)1534635113.0
No wonder I got released. That's paint https://t.co/nU8McDCCck

— Phil Hughes (@Phil Hughes)1534636376.0
@PJHughes45 Plus the bicep bump is badass...

— Dan Herrejon (@Dan Herrejon)1534641318.0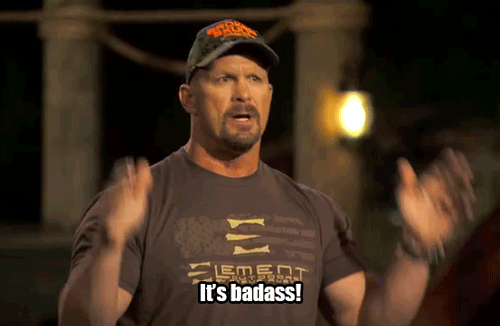 I haven't seen a religious curve that sharp since Judas betrayed Jesus. https://t.co/z81jEkRkaJ

— Velvet Jones (@Velvet Jones)1534635685.0
@NBCSChicago @yashar @Marian_Catholic The Woman Upstairs

— Greg Proops (@Greg Proops)1534657931.0
She also appeared to make new friends.
Be sure to check out her '90s cover band — Sixpence Nun The Pitcher https://t.co/e6zcK1j0vg

— DL (@DL)1534637144.0
@Cut4 @Mel_lific OH MY GOD ... OH MY GOD ... She has the moxie, the stuff, the mechanics, the location .... OH MY GOD ...

— 84t80ყ (@84t80ყ)1534639213.0
Bro, that curveball would give Zito a run. https://t.co/z3ihPCKerQ

— Daniel (@Daniel)1534636929.0
People on Twitter have a bad habit of looking for puns.
@Cut4 I'm looking for flaws in her mechanics, and there are nun.

— Anthony Castrovince (@Anthony Castrovince)1534640929.0
@castrovince @Cut4 No bad habits

— Mike ⚾ (@Mike ⚾)1534641227.0
@Cut4 You know how many hits she gave up? Nun!

— Truth Isn't Truth (@Truth Isn't Truth)1534647027.0
Goitta give it up for the South Side.
@Cut4 Haven't seen a nun from the south side that tough since... https://t.co/hc1HTmJx0X

— Mike Harmanos (@Mike Harmanos)1534642694.0
We just want to know when her trading card is coming out.
H/T: USA Today, ABC News, CBS Sports