In her recent memoir, The Beauty of Living Twice, Sharon Stone admitted to being less than thrilled about her infamous—and revealing—scene in Basic Instinct.
In an excerpt from the book published by Vanity Fair, Stone said she was duped into removing her underwear for the scene. She initially tried to get the scene cut from the film.
But nearly 30 years after the film's release, she seems to be finding the humor in it, as evidenced by a recent cheeky Instagram post.
In the post, Stone donned a T-shirt capturing the controversial scene—appropriately sans pants and holding makeup in place of a lit cigarette.
The post was captioned:
"Been there, done that; got the T-shirt @grooveshelly 🙏💕"
Glen Hanson, who designed the T-shirt, was over the moon to see the Oscar nominee don his creation.
While fellow celebrities, like Debra Messing, Hannah Waddingham, Andie McDowell and Vera Wang couldn't let Stone's ageless beauty go unnoticed.
@sharonstone/Instagram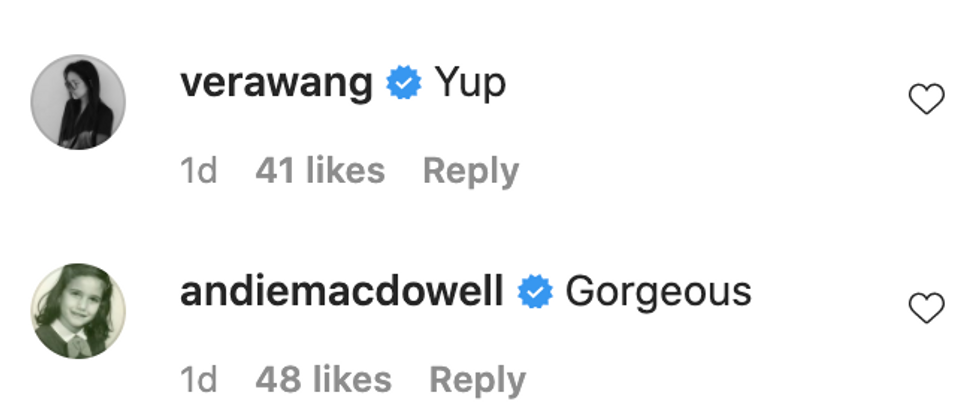 @sharonstone/Instagram
Stone's Twitter followers also proved unable to contain their excitement.
Though Hanson's shirt proved almost as big a hit as Stone's saucy pose.
One can only imagine Hanson is grateful Stone didn't get the now iconic scene cut from Basic Instinct.
And judging from the smile on her face not to mention her effervescent glow, one can hope Stone has moved beyond the experience as well.