On Tuesday, Shania Twain treated the audience at the 2022 People's Choice Awards to some of her iconic tunes, including "That Don't Impress Me Much" which had an updated lyrical twist.
When the song was originally released in 1998, the Canadian singer belted the pre-chorus:
"Oh, oh, you think you're special,"
"Oh, oh, you think you're something else."
"Okay, so you're Brad Pitt."
Followed by the titular diss:
"That don't impress me much."
During her performance at the awards, however, Twain sang:
"Okay, so you're Ryan Reynolds."
As the camera captured a caught-off-guard yet delighted Reynolds, she jumped into the chorus:
"That don't impress me much."
You can watch the amazing moment below, Reynolds' expression and all.
Twain tweeted the clip captioned:
"Sorry not sorry @VancityReynolds."
The Deadpool actor and fellow Canadian, of course, loved the moment.
He even shared it to his Instagram story with the words:
"This may be the best thing that's ever happened to me."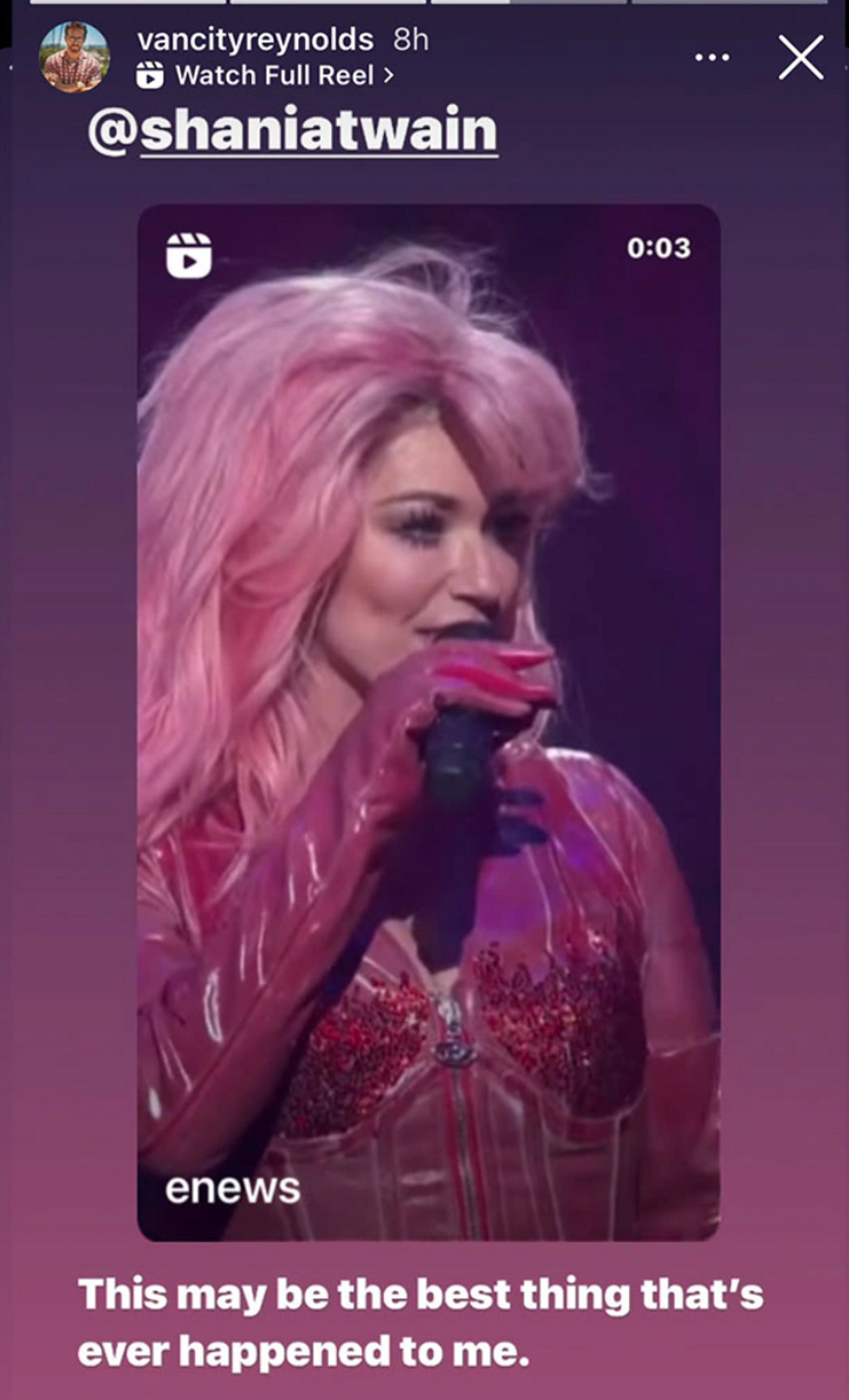 @vancityreynolds/Instagram
He later took to Twitter to quotetweet the singer with:
"I can't think of a more iconic, smart and beautiful person to not impress all that much."
"Thank you for an amazing night, @ShaniaTwain."
He completed the tweet with a heart.
The twitterverse was impressed—and highly entertained.
Many also took the opportunity to applaud the country music icon on choosing a fellow Canadian to insert in the line.
Of course, there are a few who wondered how Brad Pitt is feeling.
You know you've made it when Shania Twain disses you in song.
You will be able to catch new Shania tunes soon, as the full Queen of Me album is set to be released February 3, 2023.
You can also watch her full People's Choice Awards performance below.
2022 Music Icon Shania Twain Performs | People's Choice Awards 2022www.youtube.com