"What rule was made because of you?" –– This was today's burning question from Redditor FOB_cures_my_sadness, who reminded us that we're surrounded by a bunch of rule breakers!
---
But let's face it: Sometimes you so something ridiculous at work or at school without meaning to and you wind up being the one the higher ups make an example out of. It's okay, we all stumble now and then. Can you laugh about it in hindsight? That's the real question.
"No aluminum..."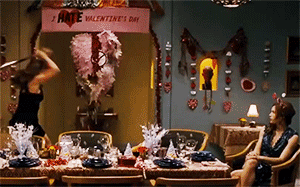 Giphy
No aluminum bats on campus.
Spanish class piñata party gone very wrong. Still have the scar.
The place I work used to have unlimited coffee for their employees. Three weeks after I started working, there was a sign above the coffee maker that stated that employees were limited to 3 cups a day.
"Birds are not..."
Birds are not considered a "pattern" on polos for school dress code, I had a shirt with toucans on it and the dean called me out in front of the whole school.
"My high school..."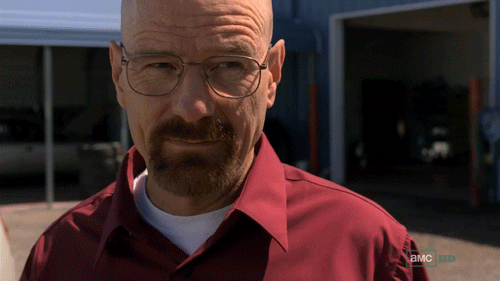 Giphy
My high school used to have a drug project where we'd have to give a presentation on a certain drug. There was a little thing on how it's made, like in a lab or it's a plant or whatever.
I misunderstood how in depth that part was supposed to be.
Long story short, I spent fifteen minutes teaching the entire freshman boys health class how to make black tar heroin, complete with a PowerPoint presentation.
They don't have that part of the project anymore.
"This was middle school..."
"Students are prohibited from organizing, advertising, playing, observing, or otherwise engaging in any form of rummy, blackjack, Texas Hold 'Em, 5/7 card stud/draw, Pai Gow, or poker during lunch period. Poker chips and cards are prohibited from school grounds except when required for specific, pre-approved activities or projects. Violation of this policy is subject to expulsion and referral to law enforcement for illegal gambling."
This was middle school, decades ago. Our first (and last) Annual [school district] Texas Hold 'Em Tournament, presented by Jr's Bait Shop, was a resounding success.
"My senior year..."
My senior year in HS, I had an English teacher who allowed all work to be turned in up to the last week of class. I turned in pretty much every assignment right about then, apart from the end-of-unit projects.
Next semester, all the work for all units was due at the end of the unit.
"There is a required pin..."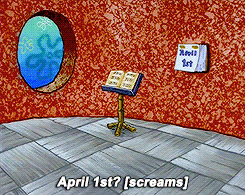 Giphy
There is a required pin to change profile pictures on the classroom iPads now. This is because I decided to change every staff member's profile picture in the school iPads to a smiling, old Mexican man on April 1st.
"She was on crutches and everything."
My high school made us leave our backpacks in our lockers because my Spanish teacher tripped over mine and sprained her ankle. She was on crutches and everything. She was mean as hell, but I still felt really bad.
"To be fair..."
The library started putting up signs about "Authorized computer activities" because I remotely rebooted the computers of noisy kids over and over. To be fair, it was a library.
"I was going to my first guitar lesson..."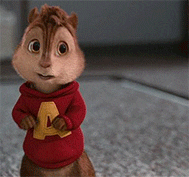 Giphy
I was going to my first guitar lesson at school so I asked someone where the band room was and he pointed in its general direction. I tried to open the door that led to the room he pointed at, but it was kind of hard to open. So I pushed harder, and a giant bookcase came crashing down onto the floor. I don't have any idea why they put a huge bookcase in front of a push door. But now there's a permanent sign on the door that says: "DO NOT OPEN THIS DOOR—EVER!!!"