Hugh Jackman and his wife, Deborra-Lee Furness, have been married for a whopping 24 years.
That's incredible in the "real world" and almost unheard-of in Hollywood.
---
So when Hugh posted an adorable anniversary message to Deborra-Lee, everyone absolutely loved it.
Then Ryan Reynolds went and Ryan Reynolds-ed all over it ... and now we kind of love it even more.
Ryan Reynolds has a bit of a reputation for his playfully taunting sense of humor and his deep love of trolling his celebrity friends. If you've seen Deadpool then yeah you've pretty much gotten a glimpse of Ryan's actual personality... allegedly.

Acting?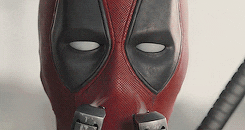 wade wilson deadpool GIFGiphy
Deadpool has become something of an alternate personality for Ryan, showing up here and there to say something on behalf of the actor. Sometimes that something is aimed at Hugh Jackman or his character, Wolverine.
The two have an ongoing playful feud.

Hugh and Ryan (and Wolverine and Deadpool) have spent years trolling one another back and forth over movies, products, pretty much all birthdays, holidays and major events—aaaand sometimes just because it seemed like a bit of fun.
So now that you understand the Ryan-related backstory, we can get back to talking about Hugh Jackman and his love for actress and producer wife Deborra-Lee.
The pair met, fell in love (Hugh has said in interviews that he was head over heels right away and still gets butterflies around her) and have been going strong for two and a half decades. That's a big deal—certainly something worthy of an adorable social media post. So Hugh hopped on Instagram to wish his lady-love a happy anniversary with a throwback pic.
Absolutely "aww!"-inducing.
While the rest of the world was congratulating the happy couple, asking for their tips for a long and happy marriage and otherwise gushing, Ryan Reynolds had a bit of a different response.

He responded by posting four words of encouragement for Deborra-Lee, who has had the "misfortune" of being with Hugh all this time.
"Hang in there, Deb."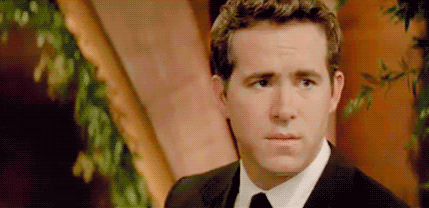 sexy dean winchester GIFGiphy
As usual, people love Ryan's mischievous brother energy.
Something about the lovable little troll just makes people happy, us included. So we're not saying we want a real fight or anything, but watching Ryan and Hugh mess with one another a bit more (or watching Ryan mess with any of his celebrity friends and the especially loving undertone to the way he trolls his wife, Blake Lively) could probably help us all make it through this pandemic thing with a bit more laughter.

Or a buddy cop film if anyone listens to this person.
If there isn't a film writer out there that can't create a buddy cop movie with @RealHughJackman and… https://t.co/EK60ob9Ojn

— Russ (@Russ) 1586800771.0
We're here for it.
These two have big buddy-cop energy. Get on it, Hollywood!

Jackman's very apropos film The Front Runner is available here.