Oprah Winfrey is joining the millions of outraged voices demanding justice for Breonna Taylor.
Taylor, a 26 year old African American EMT, was shot and killed while asleep in her bed by a trio of plainclothes officers in Louisville, Kentucky.
Taylor's murder happened on March 13, 2020 and the shooters, Jonathan Mattingly, Brett Hankison and Myles Cosgrove have still not been arrested.
While George Floyd's murderby police was the catalyst for 2020's Black Lives Matter protests, Taylor's story has since become part of the movement's call for change as well.
The officers involved were performing a no-knock warrant for a narcotics investigation—meaning the officers were able to burst in without announcing who they were. The suspect they were after had never lived at that address, did not live in the apartment complex and was already in police custody.
When Taylor's live in boyfriend made a warning shot with a legally owned firearm at the armed men who stormed into their home, the cops opened fire. Officers fired blindly, shooting Taylor multiple times in her bed—eventually killing her—as well as firing into neighboring apartments.
Later reports confirmed Taylor survived the original attack but died while police detained her boyfriend and searched the apartment. Ultimately, no narcotics were found on the premises.
Winfrey is using 26 billboards to put pressure on bringing the cops to justice.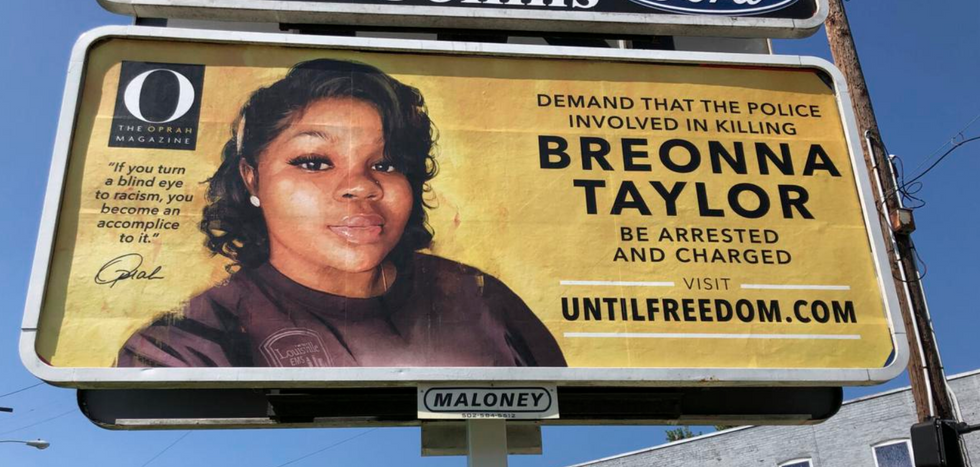 Idaho Press
Winfrey purchased 26 billboards throughout Louisville, Kentucky—one for each year of Taylor's short life. All have messages calling for Mattingly, Hankison and Cosgrove's arrests.
They also feature the web address for the Until Freedom website, an organization dedicated to addressing systemic racism and injustices.
The billboards' message is demanding that the officers involved be arrested.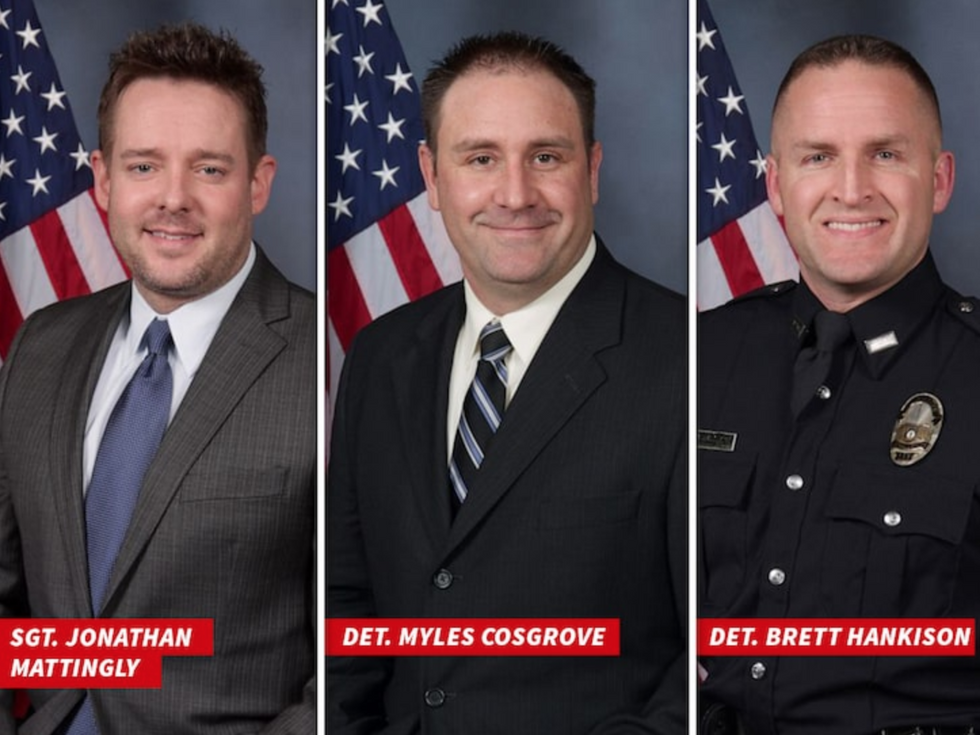 TMZ.com/Louisville Metro PD
The Louisville Police Department's response to Taylor's murder has been slow, or arguably, non-existent. While one officer has since been fired and the other two put on leave, those consequences are simply not enough for the murder of an unarmed, innocent woman asleep in her own bed according to many.

Taylor posthumously made history on the cover of Winfrey's magazine.
#BreonnaTaylor for our September cover. https://t.co/yyulcONtgv

— O The Oprah Magazine (@O The Oprah Magazine) 1596113044.0
Since The Oprah Magazine debuted 20 years ago, Winfrey was the only person to ever grace the cover... until they decided to feature Taylor on the cover for the September 2020 issue.

The cover reads:
"If you turn a blind eye to racism, you become an accomplice to it."
This same message against racism is on the billboards as well.