It's pretty rare that one passionate fan can change everything about a tour unless they've done something awful. Relax, this story will be exactly zero percent tragic. Unless, of course, you're a rabid Britney fan who wasn't able to get tickets for her tour. In that case, yeah you're gonna be pretty bummed... and we totally feel for you, 'cause you're missing Britney history in the making.
---
Wait, isn't every day a Britney-History-In-The-Making day?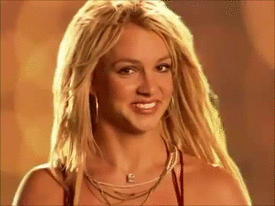 Let's set the scene. You're at Britney's show at the Borgata in Atlantic City. You're surrounded by tons of other Britney fans. You hear the music for Gimme More start up. You know what's coming - possibly the most iconic line in all of Britneydom. What do you do? If you're Zachary Gordon, you take a deep breath and shout out the question like this is Jeopardy and you're about to take ALL of Alex Trebek's money, honey.
And of course you capture it all for the 'gram.
Zach may not have known it at the time, but he started a tour tradition in those few little seconds. People saw the video, were living for the moment, and entire crowds have started shouting "WHO IS IT!?!" at the beginning of the song.
"Who is it" will for sure forever be remembered as part of this tour. Hollywood, FL Night #3 and it was fire!! 🔥🔥… https://t.co/NkioRMYXsd

— Josh B (@Josh B) 1532923008.0
My favorite moment of the @britneyspears show at @RadioCity in NYC last night. During the intro of Gimme More, wit… https://t.co/MGrqWwZey5

— Caitlin Kaluza Jeansonne (@Caitlin Kaluza Jeansonne) 1532435485.0
This is def a thing now #pieceofme #whoisit @britneyspears ❤️💕 https://t.co/zGrZn0x202

— BritTEA Spears (@BritTEA Spears) 1532890192.0
Twitter is living for it.
I just watched a video of Britney Spears where the crowd yells. "WHO IS IT?" She pauses and hits em with "It's B… https://t.co/pYqmKwuene

— Alden Sewall (@Alden Sewall) 1532718373.0
this whole fans yelling "who is it?!" before britney spears says "it's britney, bitch" thing just made me CRY. WHY AM I LIKE THIS

— sam ✨ (@sam ✨) 1533187213.0
@JemJem1508 @BuzzFeed DEFINITELY! It's a thing now 😁🤓

— Robert Owen (@Robert Owen) 1533275304.0
20GAYTEEN is amazing https://t.co/NFzmR3olVd

— saucy jayd (@saucy jayd) 1533255242.0
@britneyspears was on fucking FIRE tonight. Her energy, her moves, her mind. Florida has been BLESSED. #pieceofme… https://t.co/jgvrzIhbL5

— Christina (@Christina) 1532748250.0
Three days since I discovered that @ZacharyGordon95 had changed the world as we know it and I'm still fully obsesse… https://t.co/odrAbGVBKv

— Victoria Secret (@Victoria Secret) 1532980861.0
This whole "WHO IS IT?!" Being screamed @britneyspears shows has honestly made my 2018. @TheBritneyArmy #itsbritneyB

— LA Wilson (@LA Wilson) 1533165801.0
The superfan who started it is loving his moment in the spotlight as well.
Hearing every single one of Britney's crowds erupt in a "Who is it" frenzy during "Gimme More" makes me feel extrem… https://t.co/ABqQ5CDwyC

— Zachary Gordon-Abraham (@Zachary Gordon-Abraham) 1532828250.0
One person even has an idea on what Brit's next move should be.
Give the people what they want, Brit!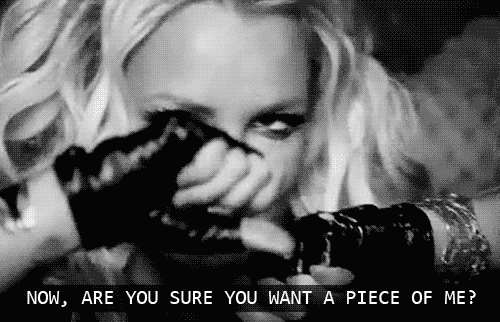 Yeah... they're sure.