By now everyone has heard of the homeless veteran/good Samaritan who rescued a damsel in distress when she ran out of gas on the side of the highway. He spent his last $20 to get her gas, and she and her boyfriend returned the favor by starting a GoFundMe account to help get him off the streets. Well, it was all a big lie.
Turns out the couple who squandered the homeless vet's money weren't acting alone. They had a partner in crime.
---
Burlington County Prosecutor Scott A. Coffina says that Johnny Bobbitt Jr. (the homeless man), and Mark D'Amico and Kate McClure (the couple), concocted the scam together. The story that went viral and brought in over $400,000 on GoFundMe was a complete fraud. McClure never ran out of gas by the highway, and Bobbitt Jr. didn't spend his last $20 helping her.

All three of the scammers have been arrested on charges of fraud.
According to Coffina:
"The entire campaign was predicated on a lie. They put out a story that hoodwinked an awful lot of people. DAmico, McClure, and Bobbitt conspired to pass off a fake feel-good story that would compel donors to contribute to their cause. And it worked, in a very big way, but it was fictitious and illegal and there are consequences."

Things began to go sour when Bobbitt went public saying D'Amico and McClure had scammed him out of his money, but it turns out he was just a dirty as his partners. The ploy probably would have worked had they not all gotten greedy and turned on each other.
All three have been arrested, and the money is gone.
Burlington County Prosecutor's Office/BuzzFeed News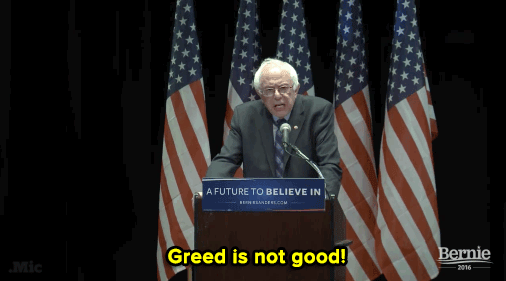 Giphy
The part of the story that IS true is that Bobbit is a homeless vet. Coffina said:
"[He] deserves our appreciation for his willingness to serve our country as a United States Marine and he has our sympathy and concern for the homelessness that he's experienced, as well as his publicized struggle with addiction but it is imperative to keep in mind that he was fully complicit in the scheme to defraud contributors."
Twitter was left shaking their heads.
GoFundMe has said it will refund all the money given.

H/T: Buzzfeed, New York Post