Game Freak, the developer for Pokémon Scarlet and Violet, showed their commitment to giving the gays what they really want for Pride Month 2022.
Anticipation for the new Pokémon game was already high.
It always is, the franchise has generations of fans and gains new ones with each drop. Advances in game play, character development and artistic innovations have kept the games popular for years with no sign of stopping.
Two *ahem* "artistic innovations" have anticipation for this particular drop at an all time high on gay Twitter, and we totally get it.
Watch the new trailer and see if you can spot what we mean.
If these two "artistic innovations" stood out to you, then you might be a thirsty Pokéfan just like Twitter.
The choice to design Professor Sada as an amalgamation of Tilda Swintons sexiest and most intimidating moments is truly an inspired one, Game Freak.
And the fangs?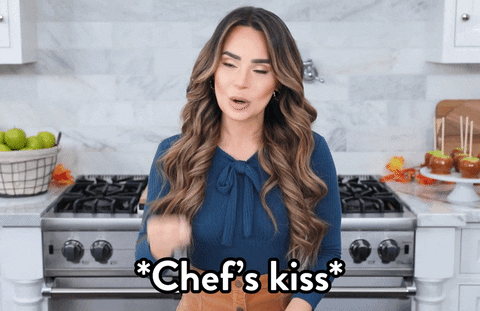 Giphy
Professor Sada already has people feeling several ways.
And Professor "Daddy" Turro, who is clearly someone's fanfic love child between 1987 George Michael and 2015 Zayn Malik with a new haircut... we don't even have words for how much we love this.

Twitters got words for their seal of approval, though. Also for their undying love and loyalty. And thirst. So much thirst.
The words are intense out here.

So is the art. Most of which we can't show you (for either character, not just for Turo) but would like to congratulate Twitter artists for the sheer speed at which you work when motivated by thirst.
Turo fan club is in full swing already.
So yeah, clearly the designers at Game Freaks hit this one out of the park.
We can't say for sure that these designs or this drop date were chosen for any specific super gay reasons… but we ARE saying Happy Pride Month, y'all.

Happy pride month, indeed.