Price increases are imminent yet again for Netflix subscribers, but it's not for the reasons you might think.
Scoff all you want, but with a plethora of exclusive television series and movie content at your fingertips, the streaming service juggernaut's subscription fee is still relatively reasonable.
But now in Europe, the company is exploring an additional pricing tier that offers an additional perk.
---
Meet Netflix Ultra.
The Ultra plans, which are reportedly being tested with @Netflix customers in Germany and Italy, offer new premium… https://t.co/bkPaYIfR9r

— Hollywood Reporter (@Hollywood Reporter) 1530851826.0
According to tech and entertainment website BGR, an Italian blog entry written July 3 by Alessandro Perrone mentioned Netflix could be adding a fourth plan for their European customers: Ultra.
@THR @netflix Just What Do You Get With ULTRA Plan ⁉️‼️🤔

— Nikki (@Nikki) 1530852246.0
The Ultra plan would include 4K Ultra HD video with High Dynamic Range (HDR) content in addition to all the programs available for premium members.

Italian blog TUTTOANDROID posted this screenshot displaying the four levels of membership prices.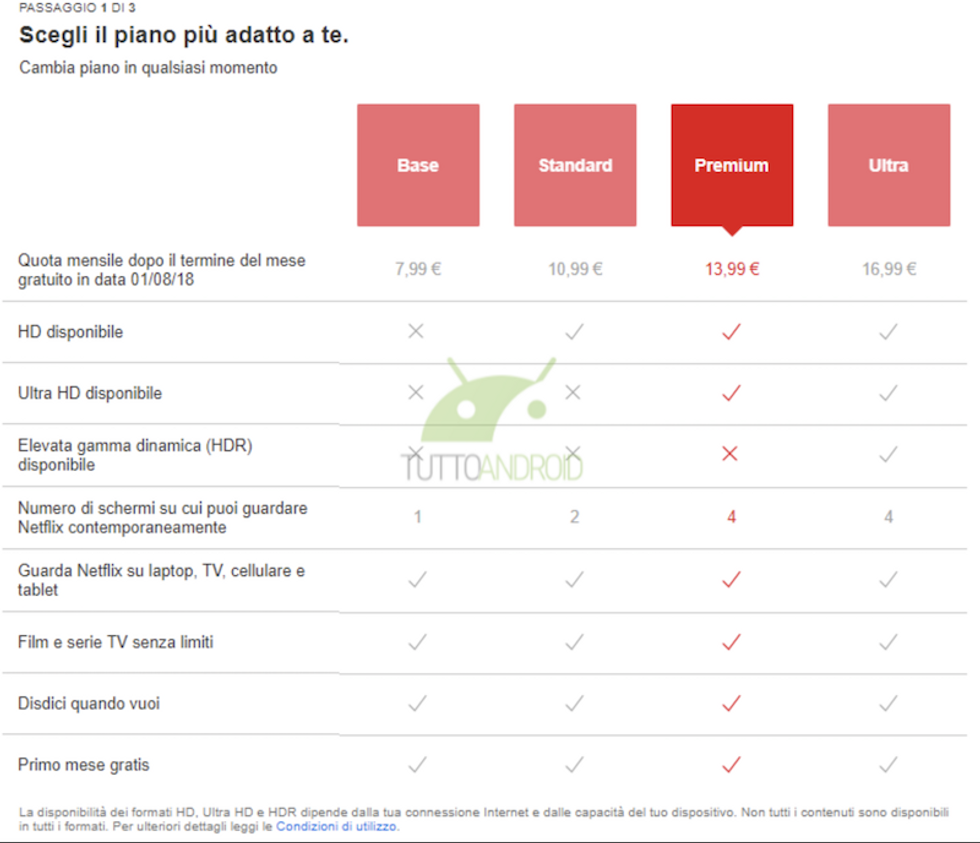 (Screenshot from TUTTOANDROID)
The roughly $3 increase over the Premium plan won't nab subscribers anything else beyond access to HDR content.
However, a sneaky downgrade for the 3rd tier Premium plan might force Netflix members to fork over the extra money to maintain an amenity that will be featured under the Ultra plan.
@IGN Yay, can't wait for another price up

— NintendoMike (@NintendoMike) 1530802904.0
The Italian users who had early access to the tentative upgrade discovered Premium subscribers lose the perk of viewing content simultaneously from four screens. In the new 4 tier Netflix set-up, access drops down to two screens on the 3rd tier Premium plan and goes back up on Ultra.

For anyone still confused...
@IGN In summary, this is what they are testing : Base and Standard plans lose access to 4 device streaming and reco… https://t.co/JQSONCopW2

— Queen of Blades (@Queen of Blades) 1530804618.0
Those who are generous with their login passwords would have to reconsider sharing them or pay for the Ultra plan.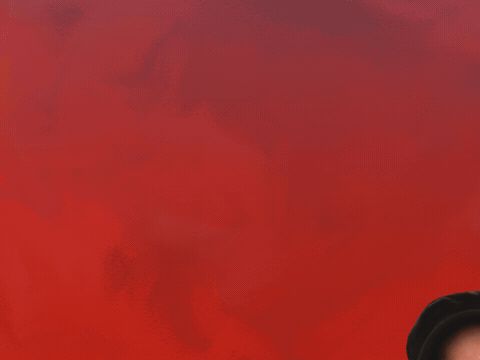 The downgrade would also affect Standard subscription members, reducing streaming access from two screens to only one. But the Standard and Premium level prices will not increase (or decrease).
Netflix is testing its new "ultra" plan, which could eventually lead to higher monthly bills for subscribers. That'… https://t.co/8kprR4a1E2

— MAD Magazine (@MAD Magazine) 1530904388.0
@Waboman1 @IGN "Netflix and chillin'" just got a lot more expensive 😂

— R. J. Reda (@R. J. Reda) 1530838641.0
Netflix already offers minimal 4K video and HDR content for Premium subscribers in the United States, but at no additional cost.

@THR @netflix That's one thing I hope never comes here. Entertainment is already too expensive these days between… https://t.co/HlRYSjWFWO

— JoshRotter💫 (@JoshRotter💫) 1530852027.0
The streaming channel told USA Today that they're testing various levels of programming but are withholding an announcement for the Ultra plan stateside.

We continuously test new things at Netflix and these tests typically vary in length of time.

In this case, we are testing slightly different price points and features to better understand how consumers value Netflix. Not everyone will see this test and we may not ever offer the specific price points or features included in this test.

Well, that's a relief!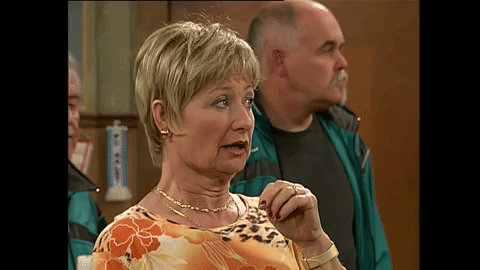 Giphy
For now...

@THR @netflix The test is also happening in Denmark in a different way than in Italy https://t.co/yUQAMRxC3r @filmzdk

— Morten V. Just (@Morten V. Just) 1530864895.0
@ElishaKrauss Streaming services are becoming to many, for to much. Having to have 6 of these things is equivalent… https://t.co/mCxTWZrZ5p

— Nevada Born Vegas Raised (@Nevada Born Vegas Raised) 1530828916.0
@THR @netflix I won't pay more for uhd, my internet service isn't even fast enough for HD. When they have everythin… https://t.co/vpkIFY2wIV

— Curtis Campsall (@Curtis Campsall) 1530854100.0
@THR @netflix I got rid of Netflix a little over two years ago after they started dropping all the good classic TV… https://t.co/bAkxVuIIGV

— Albert Sims (@Albert Sims) 1530851950.0