If you are an HBO Max subscriber, chances are you received a mysterious email at the beginning of the long weekend that contained nothing.
It was titled "Integration Test Email #1" and it looked something like this: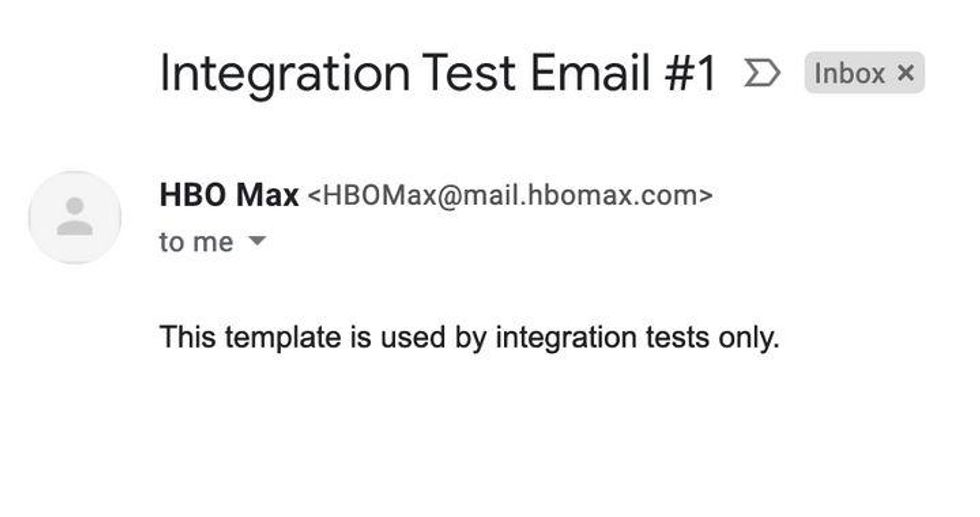 HBO Max
It was a clear error from HBO, who then tweeted out later on the person responsible was not in any trouble.

Of course, it was the intern.
People reached out to share their mistakes as interns (and as full-time employees) to help make the intern at HBO Max feel better about their (relatively minor) mistake.
But one rather infamous intern in America's history, Monica Lewinsky, weighed in as well with a perfect response.
Lewinsky's time as an intern in the White House was where she became embroiled in a sex scandal with then-President Bill Clinton. The media and the public followed Lewinsky around for years afterward.
Thankfully Lewinsky has risen above the occasion, and has become an activist against cyberbullying and surviving public shame.
The laundry list of times interns have messed up is long, but just a normal part of being a person.

And if Monica Lewinsky can tell someone it gets better, then you know it truly does.
Dear intern, it absolutely gets better.
You've got this!