A fearless mom whose terrifying postpartum psychosis nearly drove her to suicide has become a mental health influencer – helping others by sharing her story online and urging her 15,000 Facebook and Instagram followers to do the same.
---
Just a teenager when she fell pregnant unexpectedly with her childhood sweetheart, Kelsi Ullom, now 30, felt instant love when she gave birth to her bouncing 6lb 7oz baby boy, Brody, now nine, in April 2010.
But everything changed a week later when the baby would not sleep on his back and, tired and stressed, Kelsi, of Parkersburg, West Virginia, became convinced she had to hold him all the time or he would die.
After that, her mental health spiraled out of control, resulting in a diagnosis of postpartum psychosis, which strikes after childbirth, causing hallucinations, delusions and manic moods – a condition regarded as a medical emergency by the NHS.
To this day, Kelsi, who now has three further children – Ryder, eight, Sophia, six, and Axton, one – with her husband Brandon, 30, a narcotics and crime task force officer, swears that without his intervention, she would have taken her own life.
Now determined to help other people experiencing mental health difficulties, by encouraging them to share, she said: "It's my mission to be honest and to talk about what happened to me – to share the uncomfortable stories as well as the good ones."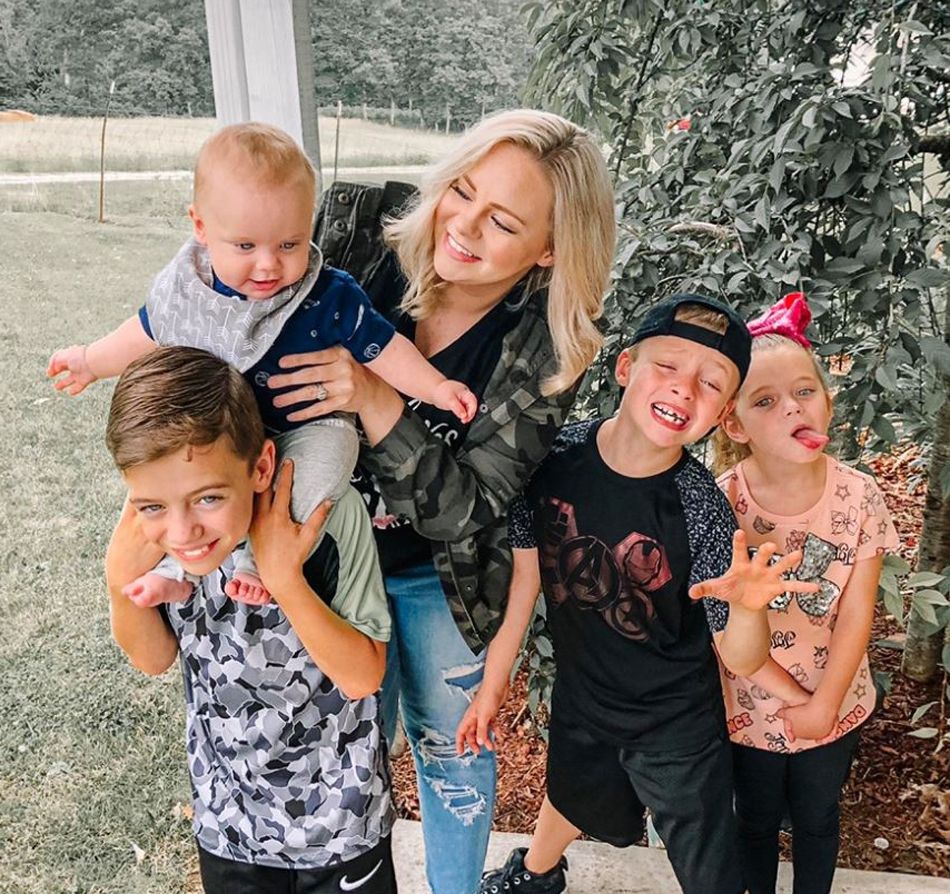 Kelsi Ullom (Collect/ PA Real Life)
She continued:
"There was one day that my mental state was so bad, that if it hadn't been for Brandon, I would've died – and he would've been a widower at the age of 21."
"It's important to show that postpartum psychosis can happen to any woman who has a baby. It doesn't matter about the color of your skin or how rich you are – it can literally happen to anyone."
As well as speaking candidly about her personal experience, Kelsi has established Postpartum Pineapple – an online network where new moms from "all walks of life" can come together to share their experiences or ask for help.

"I felt like I needed to create a way for moms who suffer with postpartum depression or psychosis to come together," she said.
"I started off by telling my story, but now it's turned into an online community of women, who are there to support each other and reassure each other it's okay not to feel okay."
Kelsi's own battle with depression started a decade ago when, having falling madly in love with Brandon and got engaged at just 18, she fell pregnant unexpectedly soon after.
"I'd always wanted to have a big family when I was younger – but I didn't plan on starting one quite so early," she said.
"I was only 20 and while I wanted to marry Brandon and have kids, I wanted to have a career and a life first."
Telling their parents, the families agreed the young lovebirds should marry.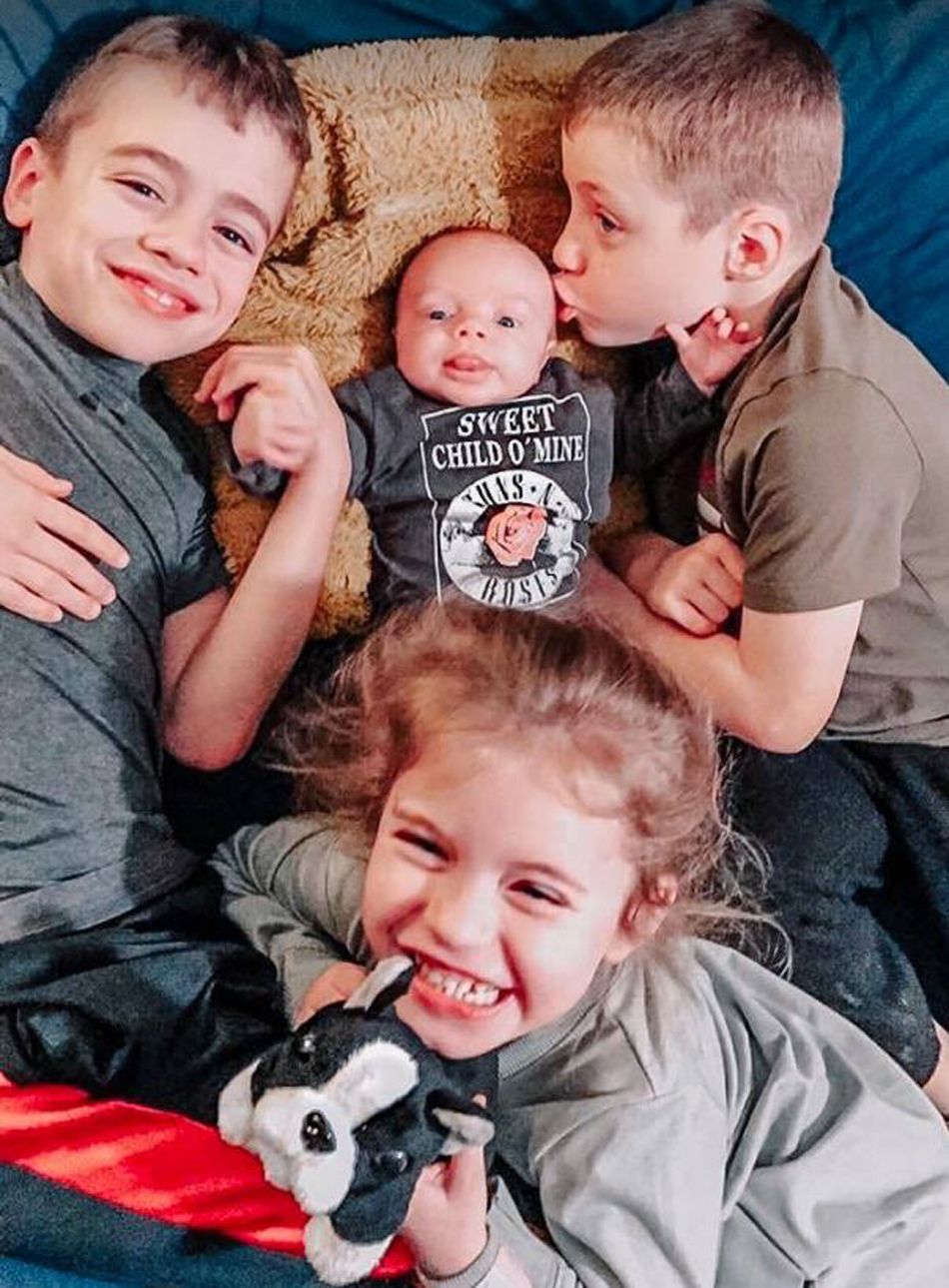 Kelsi Ullom (Collect/ PA Real Life)
"Our parents were quite religious, so they said they could support us, but we needed to get married before the baby came," Kelsi said.
"It was agreed that we would move in with my grandmother, so we could live together."
While marrying her "incredible" partner remains the best decision she ever made, according to Kelsi, she struggled with the sudden change in the direction of her life.
"Things changed rapidly," she said. "The life I'd had planned out for myself was gone. Instead, I had this whole new life in front of me."
"On our wedding day I was so embarrassed, because we were only getting married as I'd fallen pregnant."
Her mood soon plummeted, and she began to show symptoms of depression.
"I couldn't get out of bed, I felt so low and depressed," she said. "I had a rough pregnancy – and felt like I was going to be sick all the time."
"As a result, I decided to drop out of school when I was around 20 weeks gone."
Luckily, Brody's birth changed everything and, seeing her gorgeous boy for the first time, all her pain and anguish disappeared. But, sadly, her jubilation was short-lived.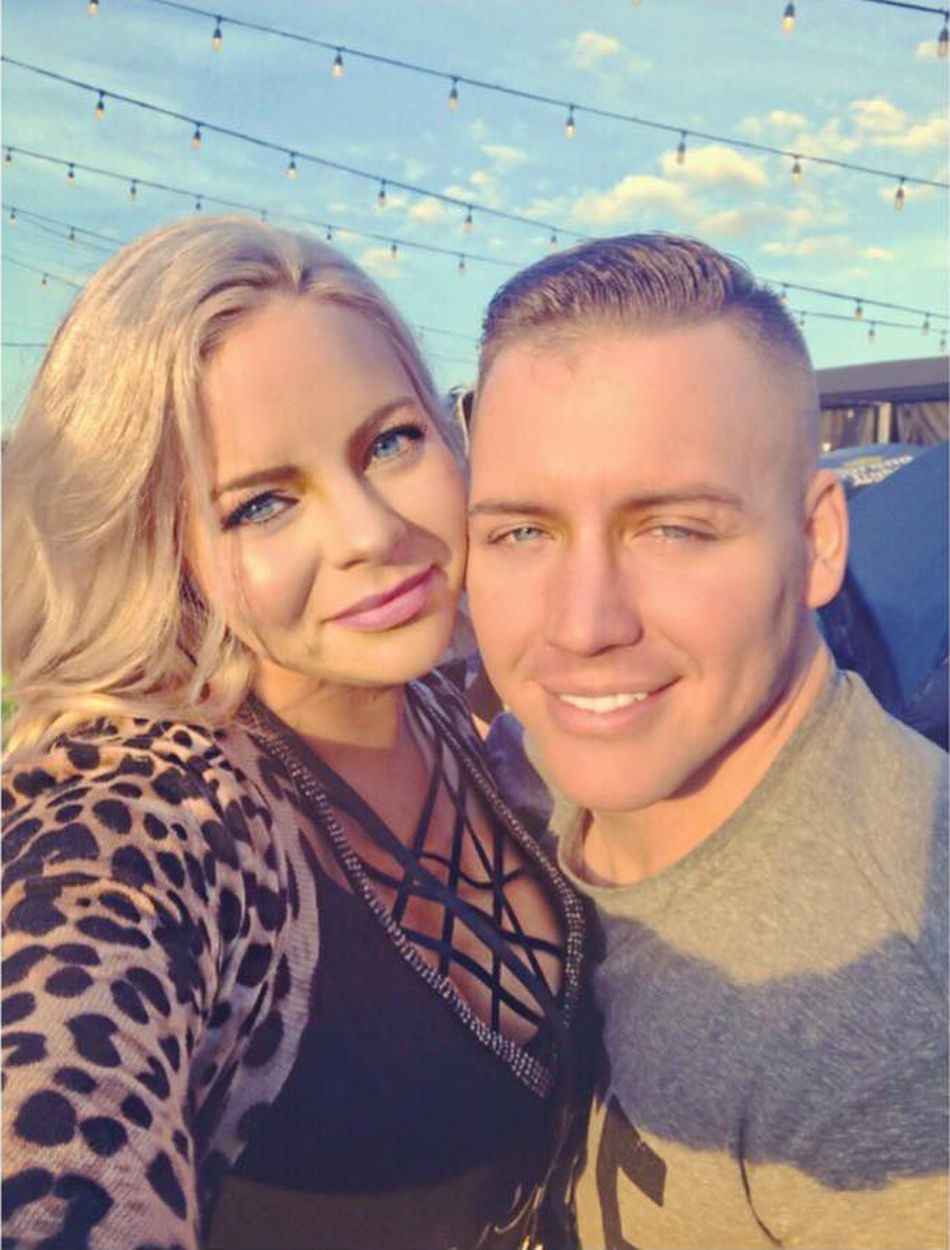 Kelsi Ullom (Collect/ PA Real Life)
"For about a week we were in this blissful honeymoon stage," she said. "Then the lack of sleep took its toll. I remember the first time I really lost it was when Brody wouldn't sleep on his back."
"I was convinced if he wasn't sleeping on his back then I'd have to hold him, because otherwise he'd die."
Brendan's support was constant, yet Kelsi still felt alone with her racing thoughts.
"The first few months were a blur," she said. "I started isolating myself and I became more and more afraid to leave home."
She added:
"I had this fixation that because Brody wasn't planned, I shouldn't have him. I kept thinking that either he was going to die, or I'd do something to hurt him."
"I started compulsively cleaning to make sure he wasn't sick. I remember Brandon's family popped around one afternoon and I had to lock myself in the bathroom, because I was just hysterical – panicking that they were going to make him sick."
In August 2010, Kelsi and Brandon moved out of her grandmother's and into their own apartment – which provided the trigger that finally brought her world "crashing down."
She continued:
"I was so scared about my own thoughts and I felt as though I couldn't talk to my family or my doctor about it in case they thought I was an unfit mother."
"I felt terrified all the time that I had this little life depending on me. I just kept thinking, 'If I mess up, he'll die, and it'll all be my fault.'"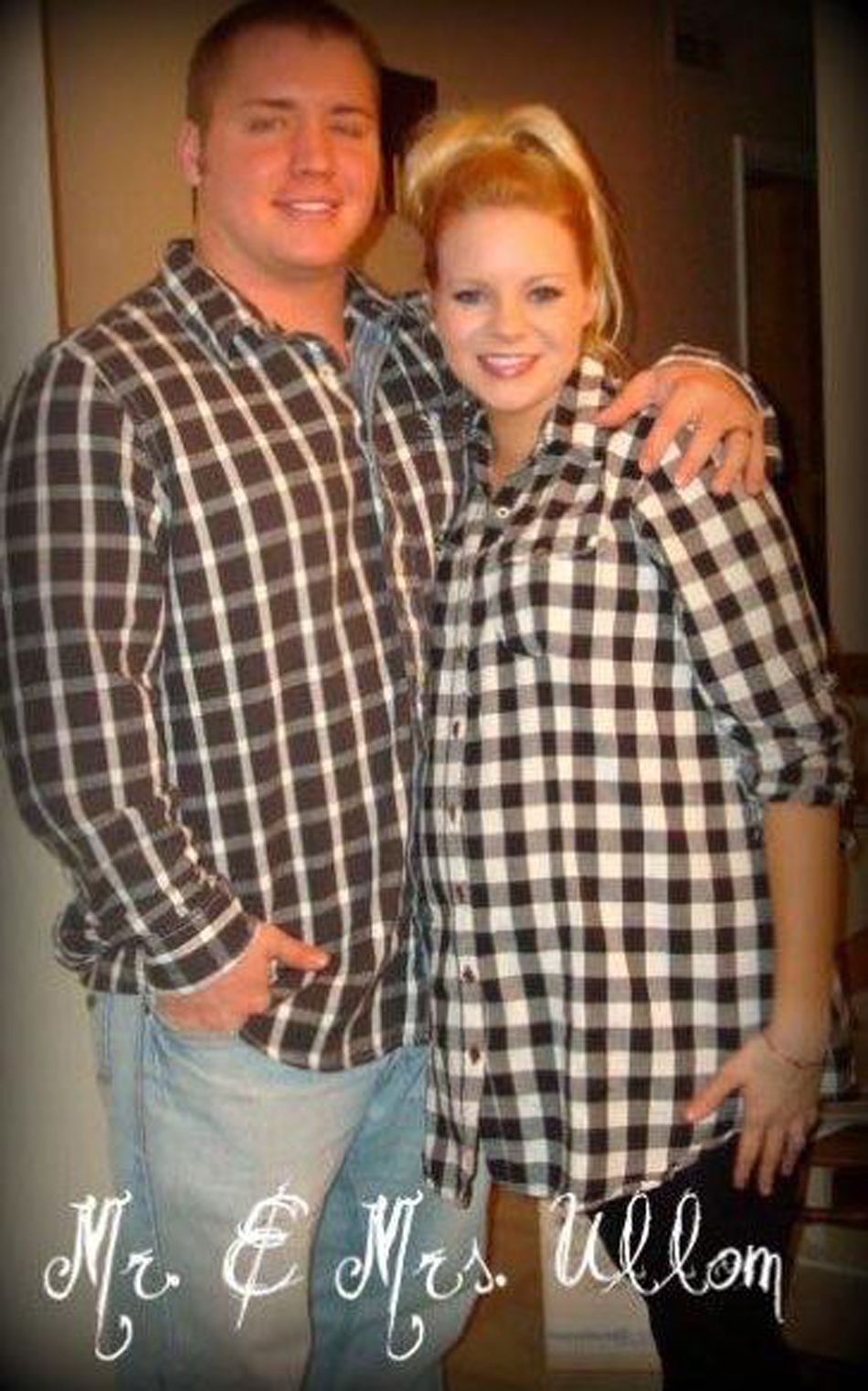 Kelsi Ullom (Collect/ PA Real Life)
Kelsi added:
"At the time, I'd started working in a crisis pregnancy center, as I wanted to help support other women. But I was dealing with lots of women who either didn't want their babies or were bringing their babies in to us dirty or ill and I didn't know how to leave the upset of it all at work."
"I suppose what I was dealing with at work triggered my thoughts about my own baby."
Terrifyingly, in October 2010, Kelsi started hearing voices in her head.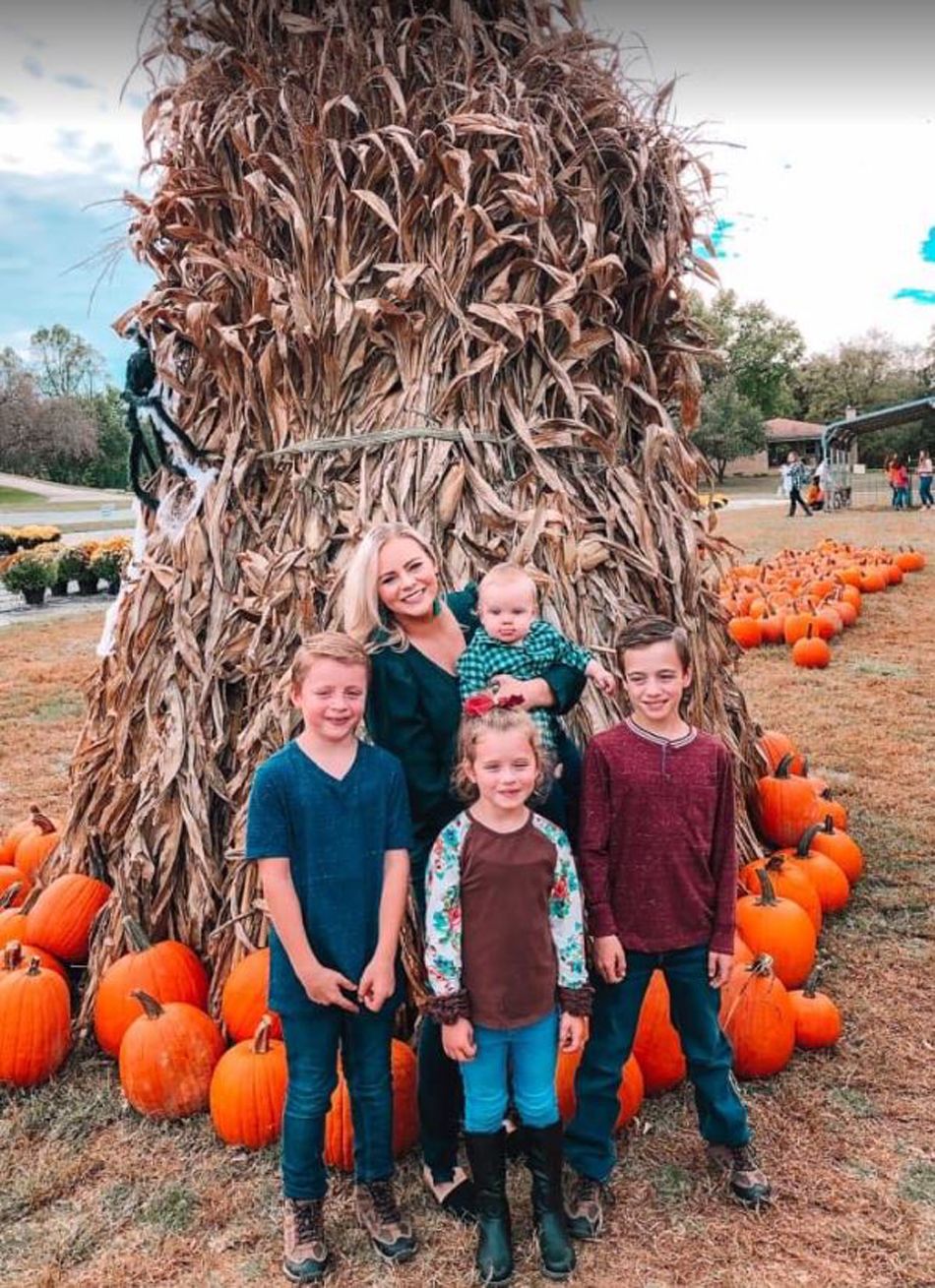 Kelsi Ullom (Collect/ PA Real Life)
"I was hearing voices that were saying things like 'If you don't take your life your baby is going to die,' she recalled. "It was so scary, and I felt like if I didn't do it something bad was going to happen."
"I was also seeing objects that could hurt the baby – like rope and knives. In my mind something terrible was about to happen, even though the objects weren't real," she explained.
"I kept having hallucinations that Brody was going to die. I'd get up in the night and stand over him for hours, just to make sure he was alive."
She added:
"My husband's a heavy sleeper and if he ever did wake up, I'd just pretend I'd got up to quickly check on Brody."
That December, the voices intensified.
"They kept telling me that if I didn't take my own life then my baby would die," she said.
"I just thought, 'I need to end my life to save my baby.' It was terrifying."
And on Christmas Eve 2010, Kelsi could no longer hide her torment from her loved ones.
"I lost my mind in front of my entire family," she recalled. "It was such a small thing – one of my family's pet puppies hopped up onto the bed and peed next to my baby."
Kelsi continued:
"I lost the plot. I think it was that moment when my family realized how unwell I'd become and that I needed help – but I didn't want help."
Instead, on Christmas Day, Kelsi penned a goodbye note and hid it in a place for Brandon to find before, on Boxing Day, going to work at the pregnancy center, where she was pushed to tipping point.
"I felt like bugs were crawling all over my body and I started scratching myself so severely I started bleeding," she recalled.
"A staff member called Brandon, asking him to pick me up and I remember begging him to take me home, so I could overdose, because I just wanted to die."
Instead, concerned for her sanity, Brandon drove her straight to the nearest hospital.
"By that point I'd become quite combative and needed to be sedated," she said.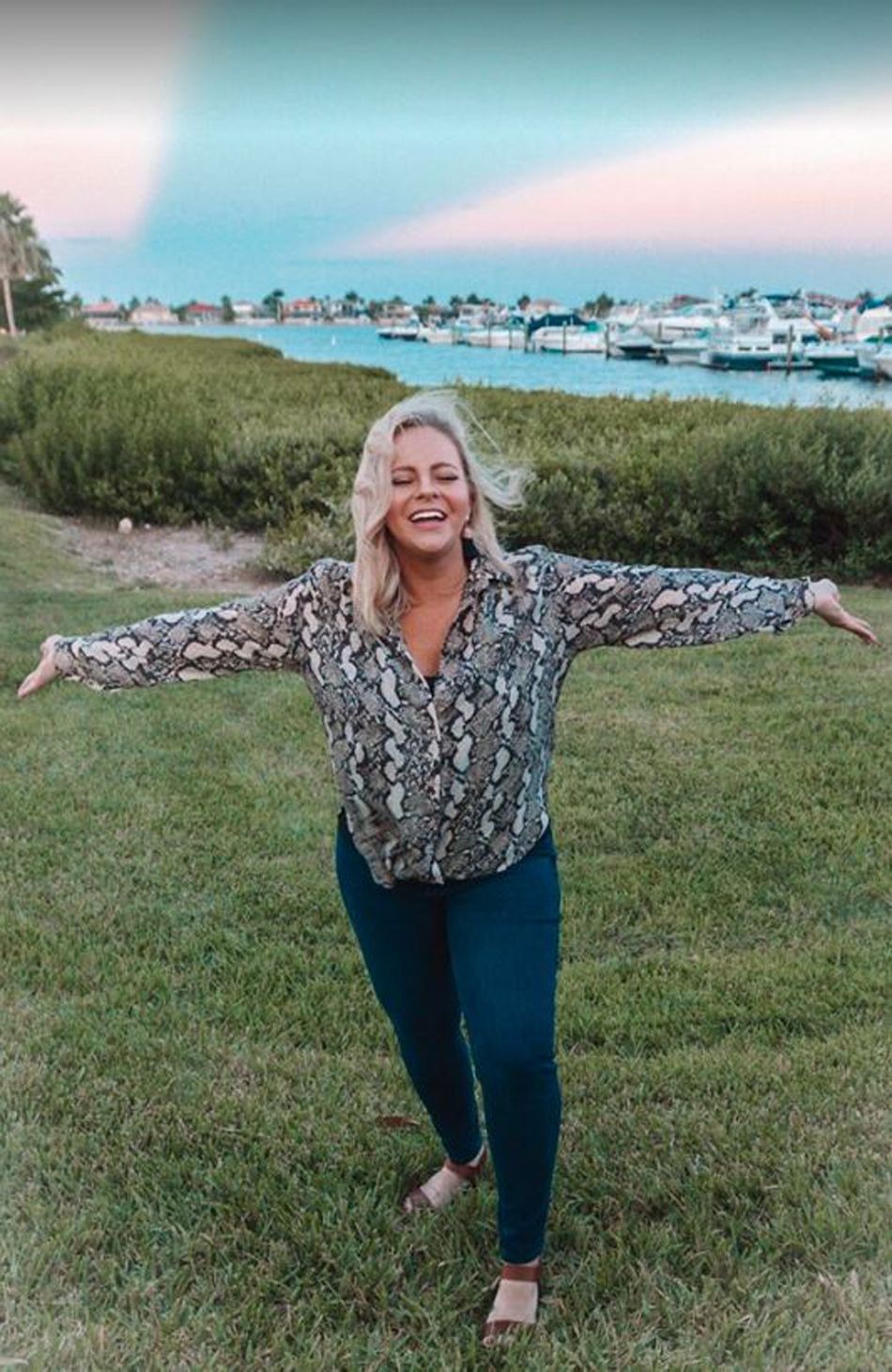 Kelsi Ullom (Collect/ PA Real Life)
"The hospital staff decided to keep me in so they could monitor me – they took my underwiring out of my bra, my hair clips off me and put me in a paper gown."
"I wasn't allowed to talk to anyone for a while and they put me on medication."
"After a few days, I calmed down and realized that the hospital was exactly where I needed to be."
PP can affect any new mum, regardless of background. Know the early signs & symptoms #PPTalk… https://t.co/eSyrX2U4qy

— Action on Postpartum Psychosis (@Action on Postpartum Psychosis) 1491983804.0
Kelsi was prescribed medication to help her sleep and, after a week on the psychiatric ward, she was allowed home.
But as long as she agreed to keep taking her medication, to help her sleep and for anti-anxiety, and to attend therapy.
"The medication helped me massively – it cleared my head," she said. "I remember spending the next few weeks apologizing, because I felt as though I'd let everyone down."
She continued:
"I kept having nightmares about the hallucinations because I was so scared I'd fall back into them."
Thankfully, Kelsi made a full recovery – but her worries were revisited when she fell pregnant for a second time in February 2011.
"I was really scared as I fell pregnant so quickly – but I had a plan that I had put in place with my doctors and I knew what we would have to do in the worst-case scenario, so in a way I felt a sense of peace," she said.
In October 2011, baby Ryder was born weighing 4lbs 8oz.
"He was six weeks premature, so I felt like I didn't have the time to slip back into any sort of depression," she said.
"I went straight back into caring mode and making sure Ryder was all okay – and this time my family were checking in on me and I knew what signs to look out for."
Since then, she has given birth to Sophia in August 2013, weighing 5lb 12oz, and Axton in October 2018, weighing 5lb 3oz.
"I've had stressful times with both Sophia and Axton," she said. "I've been anxious and panicked, but I've never let myself slip back into the severe depression."
"I think the way I got through it was by talking about my feelings and not keeping it hidden from my friends and family."
Seeing how much her stress was relieved by talking to her loved ones about her feelings, Kelsi became determined to help others by sharing her story on social media.
"For me, I find sharing my story on social media therapeutic," she said.
"I've gone 360 about sharing my story. Before, I practically begged Brandon not to tell anyone what had happened to me."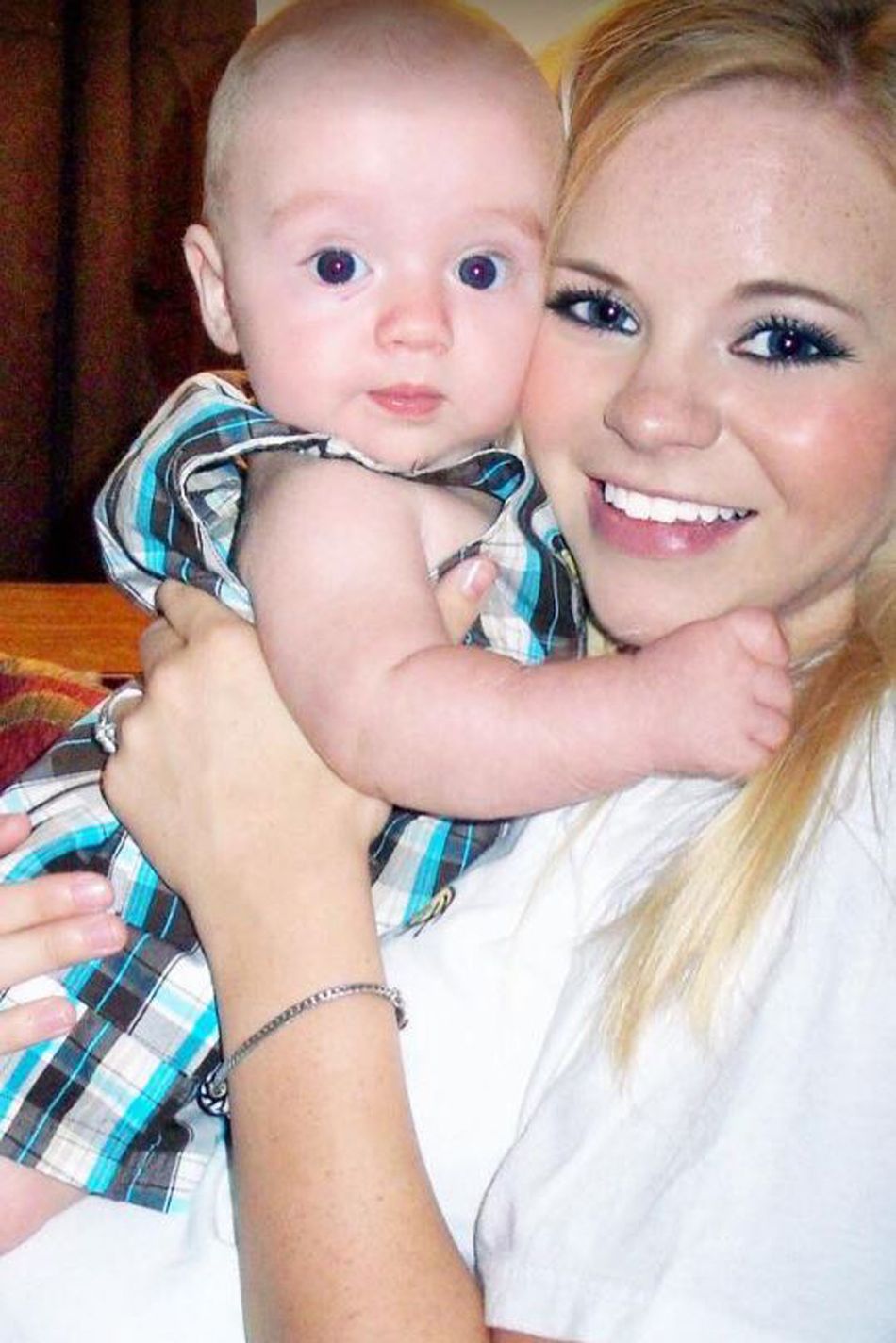 Kelsi Ullom (Collect/ PA Real Life)
Kelsi added:
"I wanted people to think of me as, 'That happy and bubbly girl,' not, 'That girl who wanted to kill herself.'"
"But now I realize I'm both, and each and every moment I get with my children I feel so lucky – as well as feeling lucky to be alive – and it's because I've learnt to speak up."
"I want to share my story to help other women to do the same. It's so important to share stories about mental health – otherwise you can feel isolated and alone – and no woman should ever feel like that."
To find out more visit @thatoneblondemom on Instagram.