The mom's side of TikTok is full of parenting tips, cleaning tips and commiserating over child rearing difficulties.
One TikTok mom recently shared her tips on a clutter-free home that turned out to be a hilariously relatable joke.
TikToker @peruxican went viral with 1.8 million likes for her video giving us two steps for keeping her kids clutter to only a few small spaces.
@peruxican

#organization #cleaningtiktok #momsoftiktok
She started the video by showing a toy chest behind a couch:
"Some people ask how I keep such a tidy house with two kids."
"Step one: I only buy enough toys that will fit in that basket."
Then panned to a table and chairs with coloring books neatly sitting in the corner of the room:
"Step two: they are allowed to have a work station, but everything has to stay here."
And at the very last moment she panned to a clutter filled corner of the house where it looks like an explosion of children's toys.
She ended the video in a cheerful tone saying:
"And just like that, there's no clutter. Like and follow for more."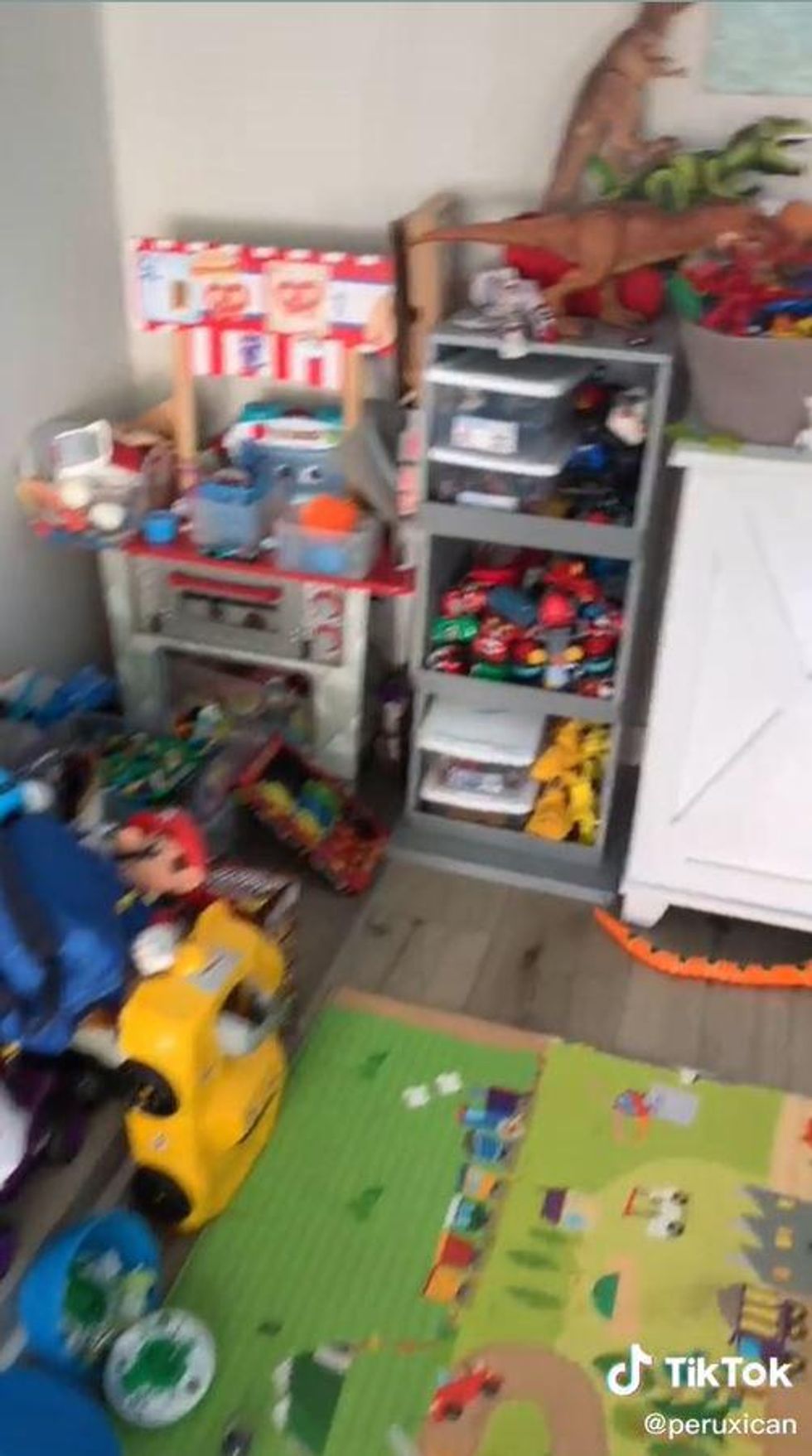 @peruxican/TikTok
The reveal went by so quickly and seamlessly, you almost miss it.

For many, it brought relief!
It wasn't another high expectation of perfect motherhood that's only shown through the 30 second lens of social media.
It was very real.

@oliviaeyy/TikTok
@danimorin13/TikTok

@cliquefresco/TikTok
@kaylenafeuti4/TikTok

@joeanna_lee/TikTok
@jennann81/TikTok

Even TikTok famous scientist and father Hank Green chimed in.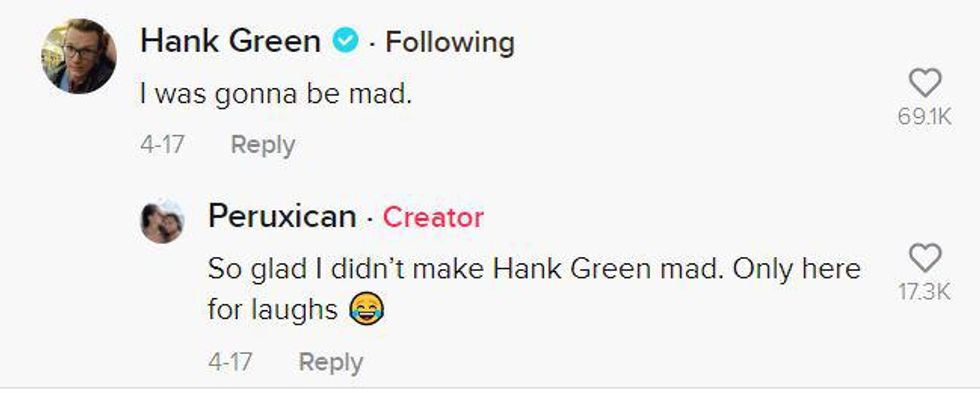 @hankgreen1/TikTok
Peruxican also posted a draft of the same TikTok with another hilarious ending.

@peruxican

@.................tk Funny thing is I recorded more than one option. This was in my drafts. #organization #cleaningtiktok #momsoftiktok
This one has us rolling and relating.