Elusive artist Banksy is at it again.
This time his art graces the walls of a garage in Port Talbot, Wales. And as Banksy's work continues to increase in value, many fans feel as though protecting his street art is a must.
---
Michael Sheen, best known as Dr. William Masters in Masters of Sex, stepped up to the plate after Banksy's latest appeared on the Port Talbot wall.
According to BBC News, Sheen grew up in the area and paid for a screen to protect the piece of art. He has also given money towards the security, media, and legal costs of the mural.
The protective casing is not one large piece of plastic, but rather vertical slats of transparent protective material.
The pre-protected mural can be seen in this fan's Twitter post.
@AnnilouH (Twitter)
The mural depicts a child holding their arms and tongue out to catch what appears to be snow. Next to the child, just around the corner, is a dumpster that has caught fire. It is titled "Season's Greetings".
Images from after the protective cover was installed have also been shared.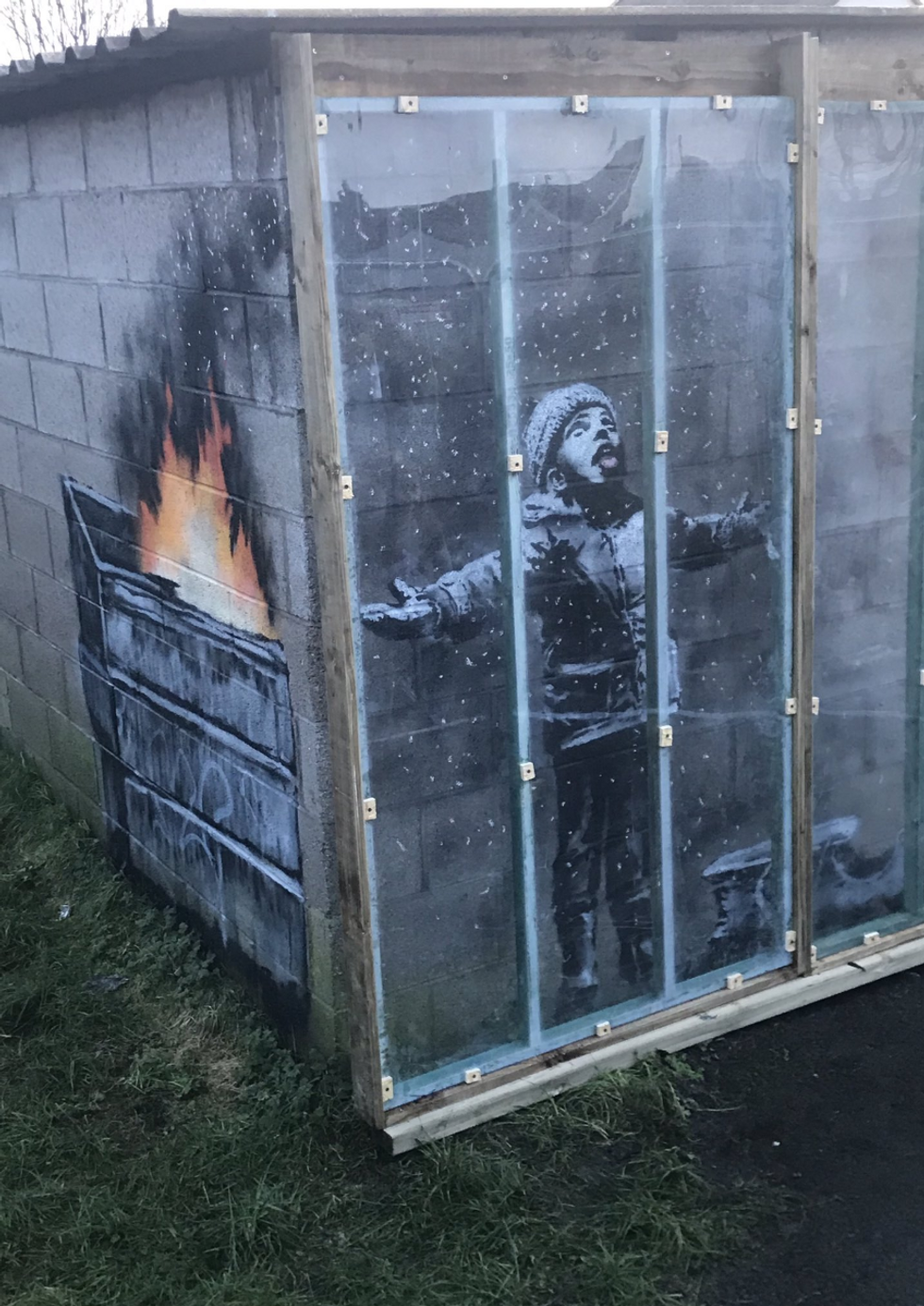 @antjam60 (Twitter)
Many people are thrilled about Banksy's latest bit of street art and are thankful for Sheen's commitment to protecting it.
Others are not sure this is how the artist intended his work to be seen.
Some feel the jail-like nature of the cover adds a fascinating bit of commentary.
Banksy officially claimed ownership of "Season's Greetings" on Thursday.