A Toronto man carved all 151 of the original Pokémon into pumpkins—and people's minds are blown.

---
It took Adrian Kieda, a Toronto-based animator and content developer, six days to carve 151 jack-o-lanterns—one for each of the original Pokémon. On Reddit, he said it was a project he'd always wanted to do, and one which he had to take off from work for, as well as shell out $175 for the pumpkins—not a bad deal.
On Wednesday, he posted pics of his completed work to r/toronto and then r/pokemon on Reddit, captioning them:
"Spent the last 6 days carving all 151 Original Pokémon!! :D Lighting them up on Tarragona Blvd Tn!"
As well as some behind-the-scenes footage (it does appear he had some assistance with the project):
Carved all 151 Original Pokémon! Pokérap with all pumpkinsyoutu.be
Commenters on Twitter were stupefied by the accomplishment and thought he did a good carving job:
Twitter
Twitter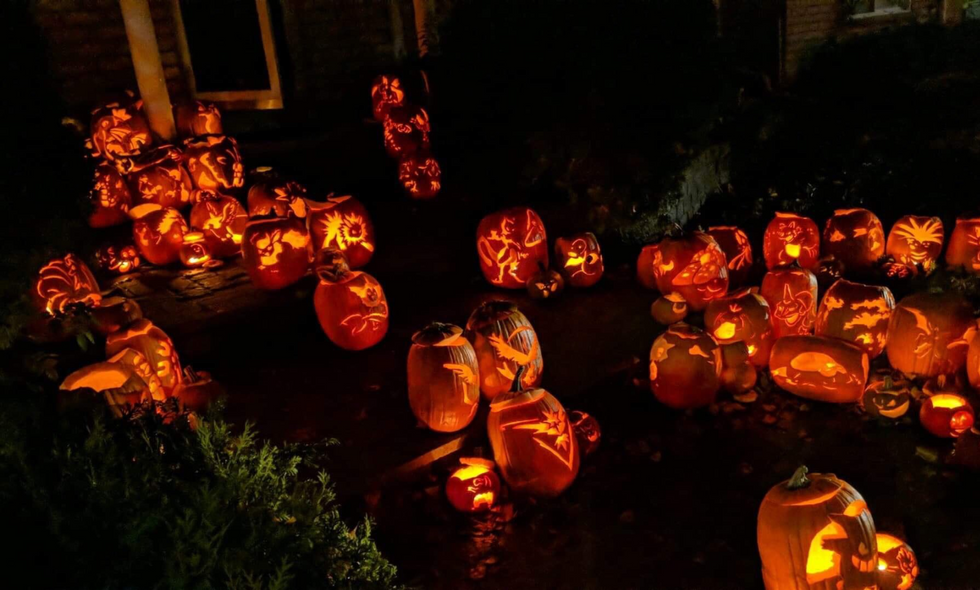 Twitter
Kieda's feat did not come at no cost—he said on Reddit:
"I'm so dead! I actually can't feel my thumb"
Some commenters thought he was crazy:

Others noted the dedication and thought he deserved an award:

Makes you wonder what someone will do to top it:

Kiedatook photos of each individual jack-o-lantern and is in the process of formatting them before publishing them.