Another day, another random internet personality accusing Lil Nas X of lying about his sexuality.
It was only weeks ago that a Twitter troll accused Lil Nas X of faking his queerness because he's "not feminine." Now, social media influencer Woah Vicky has taken to the podcast "We In Miami" to give her opinions on Lil Nas X, as well as queer rapper Lil Uzi Vert.
Woah Vicky became an Evangelical Christian last year and apparently taken on the homophobic views that all too often come with that belief system.
She believes "nobody actually gay in Jesus' name amen," so Lil Nas X is faking it for clout.
She also did a speaking engagement with a high school basketball team earlier this year in which she compared LGBTQ+ people to murderers and praised serial killer Jeffrey Dahmer for supposedly converting to Christianity in prison.
Lil Nas X being essentially the king of Twitter, he wasn't about to take criticism from the likes of Woah Vicky. The Grammy Award winner hit back with the perfect dismissive response that, honestly, only a gay man could reasonably pull off.
See it below.
Lil Nas X tweeted:
"who gives af what ja rule thinks at a time like this"
Ja Rule is most famous nowadays for being part of the epic Fyre Festival debacle back in 2017, but he is also a rapper himself. And honestly? Lil Nas X's drag is kind of spot on.
Because that's him below on the right and...
Listen, it's not exactly a spitting image or anything.
But Woah Vicky doesn't NOT look like Ja Rule now that Lil Nas X has pointed it out, you know?
Anyway, Woah Vicky's comments on the "We In Miami" podcast were pretty much standard right-wing Evangelical Christian boilerplate homophobic rhetoric.
You can see her comments here:
Vicky claimed she knows someone who went to high school with Lil Nas X who knows for a fact he's not gay.
She failed to identify the alleged classmate.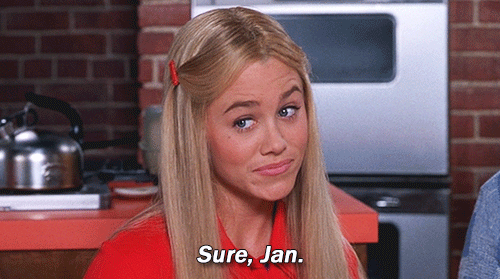 Giphy
She then claimed both Lil Nas X and Lil Uzi Vert "sold they soul" and "need Jesus."
She added they both became queer to get "views" and "money" because it's "popular." Never mind all those legislative attacks on the LGBTQ+ community nationwide. They're popular!
She then waded into the Christian right's typical conspiracy-minded views of the entertainment industry, which she called "demonic." Woah Vicky added "they" told Lil Nas X he had to "lead people this way and lead people that way."
And that's why he's gay.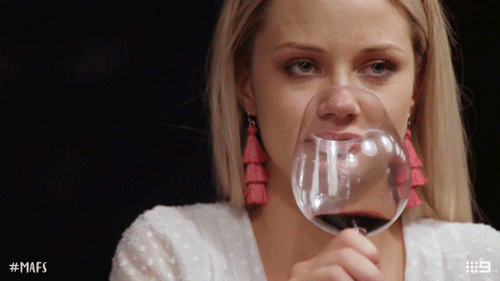 Giphy
On Twitter, nobody was paying much attention to what Woah Vicky had to say.
They were too busy laughing at Lil Nas X's perfect clapback.

We look forward to the next time someone tries to come for Lil Nas X.

Nobody responds better.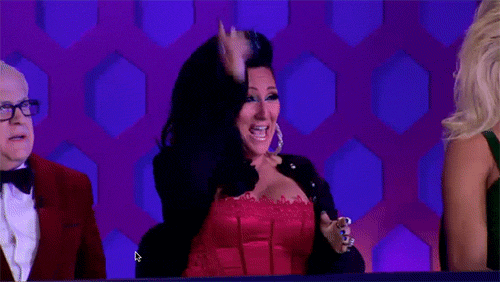 Giphy