Kim Kardashian once again attempted to share beauty tips on Instagram.
Just like some of her other instances of sharing makeup tips and fashion trends, there were signs of cultural appropriation and "blackfishing" involved and people are not happy.
---
In her Instagram stories early this week, which have since disappeared, Kardashian shared a full makeup tutorial of how she creates her "Kim" look. It was a fairly typical foundation and contour tutorial, until she mentioned that she uses her KKW Beauty products to also darken her hands, which she said were too pale.
An image from her Instagram story was captured and has been shared all across social media, depicting her hands side-by-side, with one visibly darker than the other after applying her makeup.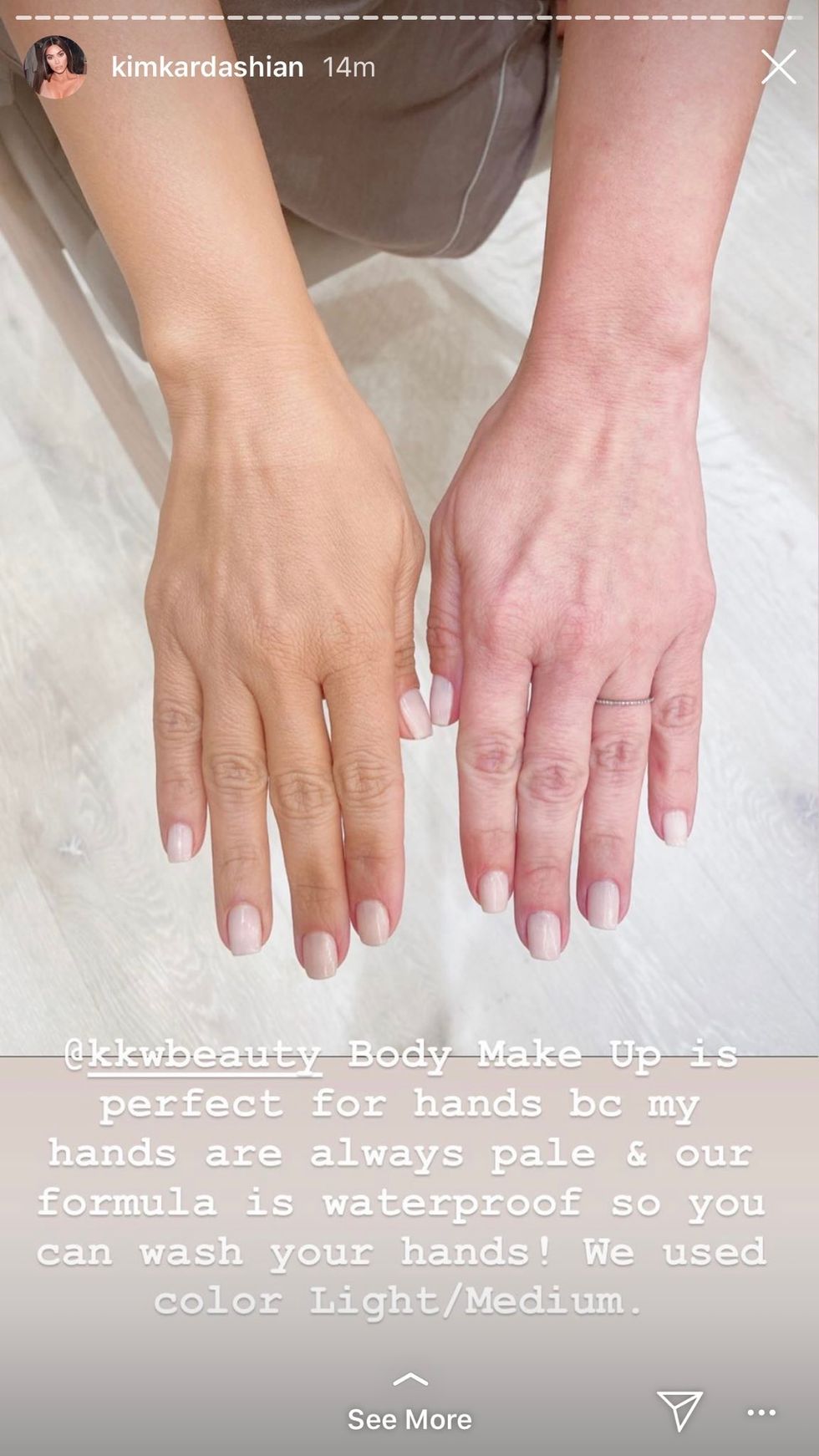 @kimkardashian / Instagram
Twitter, in particular, has been overpopulated with the image, which has been shared well over 10,000 times and has been featured with various news channels.

Fans have offered up a resounding "no" to Kardashian's darkening of her hands, citing her repeated offenses with cultural appropriation and "blackfishing" in her attempts to enhance her features and appear more African American.
Some are angry about the situation and using the opportunity to mock Kardashian's appearance.
Others are specifically angry about the repeated offenses of cultural appropriation, as well as the message she's sending to the younger generation who's watching.
Being the internet, some don't see the issue in the picture that's spread across the internet.

Some of her previous offenses included sporting cornrows, but giving credit for the look to Bo Derek instead of the black community and trying to trademark the word KIMONO for her body shapewear line ignoring the millennia of history of Japanese kimonos. She later renamed the line "Skims" after the backlash.
Unfortunately, her list of tone deaf offenses goes on and on.

So far, Kardashian hasn't come forward to address this latest backlash, on Instagram or otherwise. In previous situations when she apologized, she cited her close relationship with her fans and her constant pursuit of growth and learning.
At some point, though, her fans may question how much learning she's actually done, while incidents like these continue to arise.