Right-wing pundit Sameera Khan—a former Miss New Jersey USA who has garnered attention for her embracing the MAGA politics of former Republican President Donald Trump—was hit with instant backlash after shaming model Ashley Graham for wearing a revealing outfit.
Graham, who has been celebrated for her advocacy in the body positivity and inclusion movement, was photographed wearing a gold-colored minidress that showed off her figure while attending singer Tori Kelly's 30th birthday party.
Khan took aim at Graham for being a proponent of body positivity, writing:
"The fat positivity movement is getting out of hand."
Khan later deleted her tweet but a screenshot has been provided below.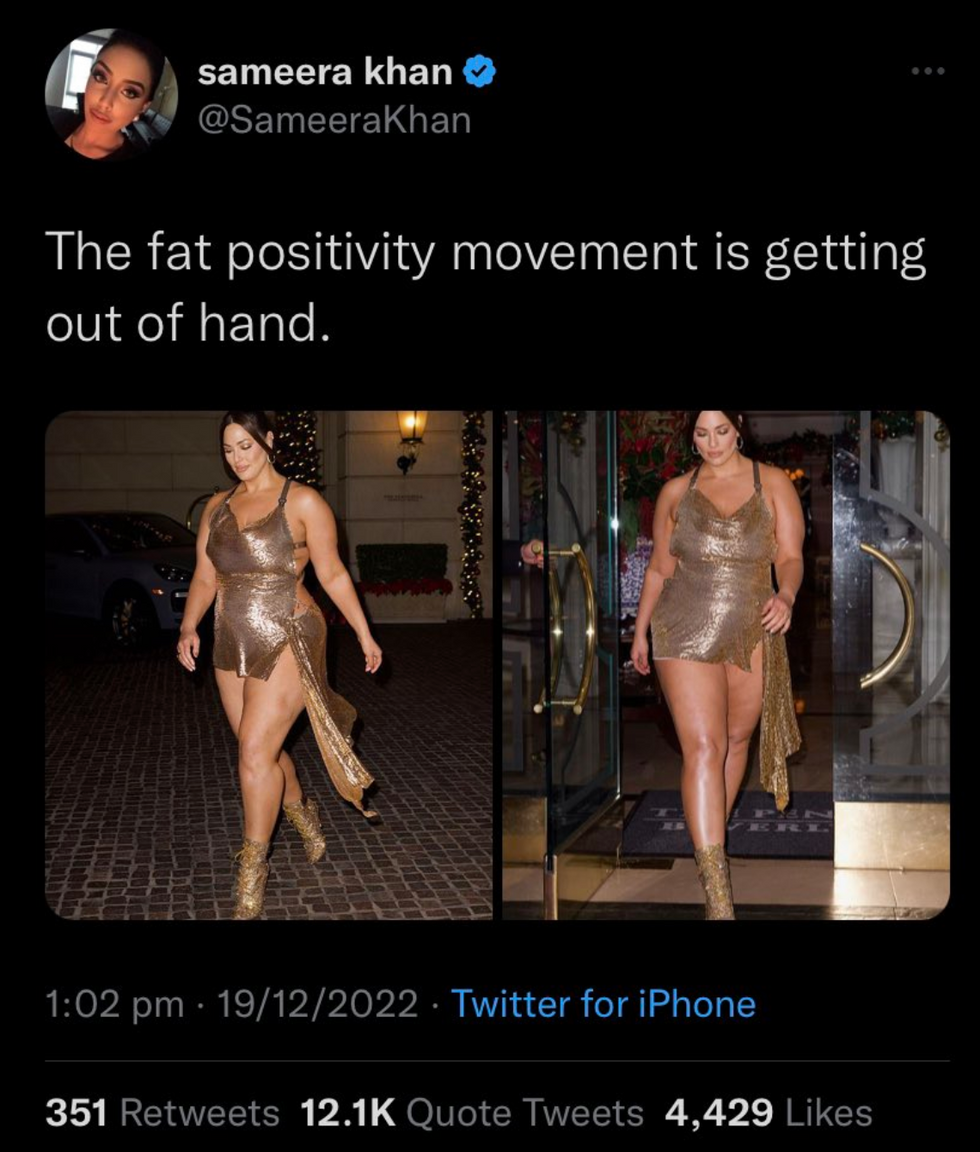 @SameeraKhan/Twitter
Khan also compared Graham's body to that of model Irina Shayk, publishing both women's Sports Illustrated swimsuit cover photos in a tweet for which she wrote:
"Studies show that poor, stressed-out men prefer fat women like Ashley Graham. Wealthier men prefer slender women like Irina Shayk."
Khan deleted this tweet as well but a screenshot has been provided below.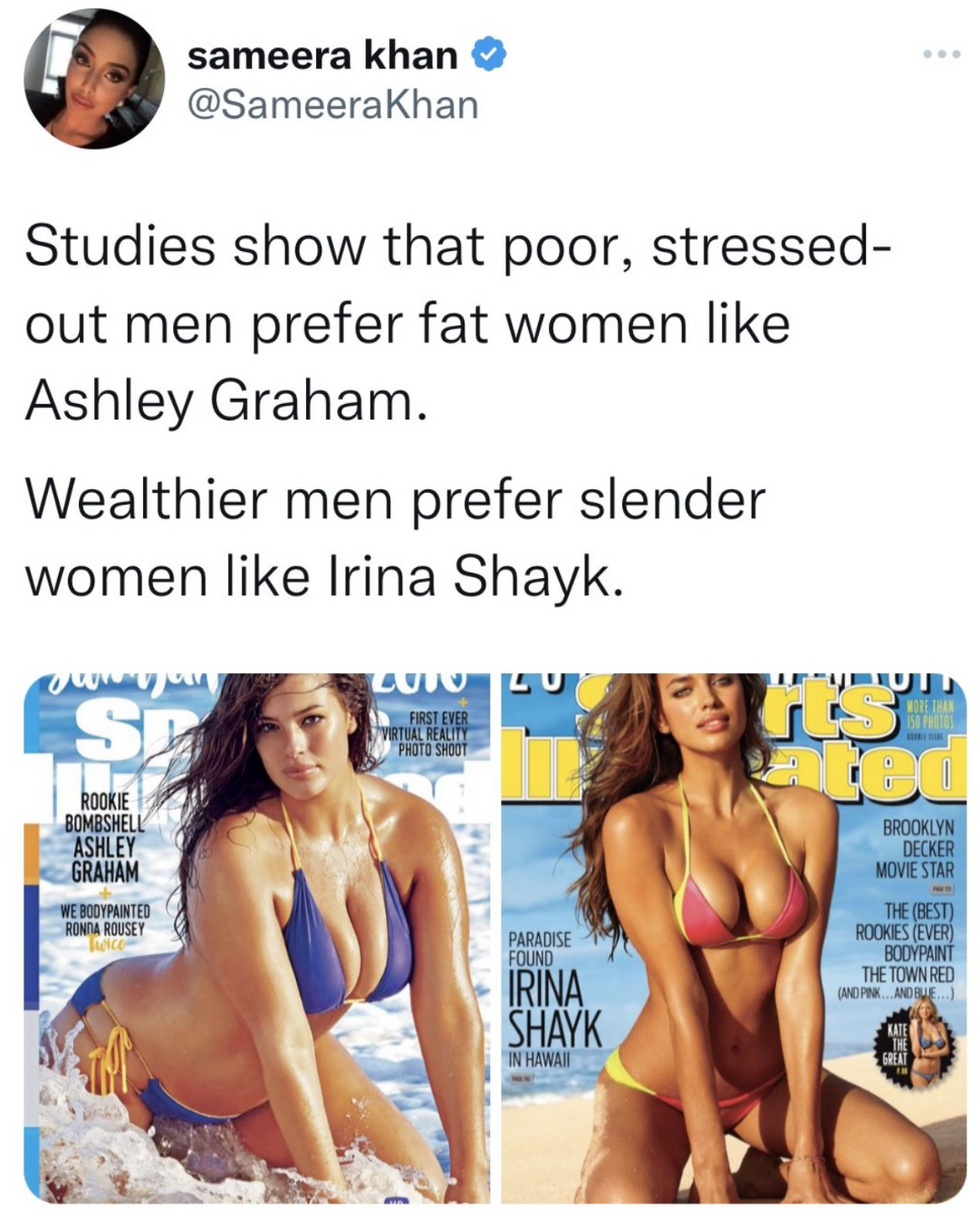 @SameeraKhan/Twitter
Khan went on to attack Graham as part of a longer thread in which she complained about Graham dressing the way she wants, saying it's inappropriate for "a mother of three" to be "out in public dressed like a [fat] whore."
Khan faced harsh criticism for her remarks, saying they only betray just how insecure Khan is about her own appearance.
Graham was the first size 16 model to be featured on the cover of Sports Illustrated's annual swimsuit issue.
Glamour described Graham's cover as "bringing size acceptance into the mainstream." She appeared on the cover of Vogue in 2017, becoming the first plus-size model to appear in the magazine.
Graham once gave a TED Talk advocating self-acceptance with regard to body image, which included her looking into a full-length mirror and having a friendly chat with her body parts.