Actor and prominent Republican celebrity Jon Voight is getting the wrong kind of attention online after a co-worker accused him of slapping him on the set of Voight's show Ray Donovan.
Most likely in response to Voight's speaking role at the Republican National Convention, actor Frank Whaley told the story of how Voight once slapped him on set because Voight "couldn't keep up."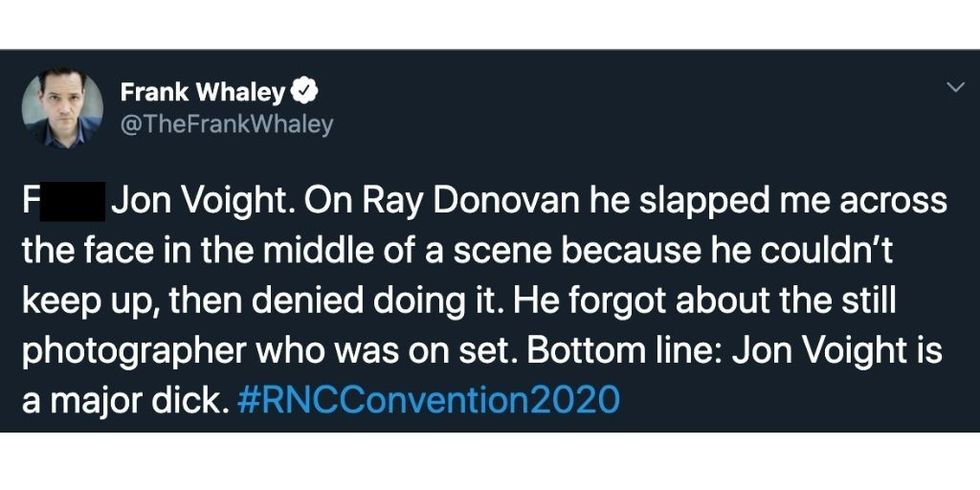 @TheFrankWhaley/Twitter
Whaley even shared a photo of the incident taken by the on-set photographer.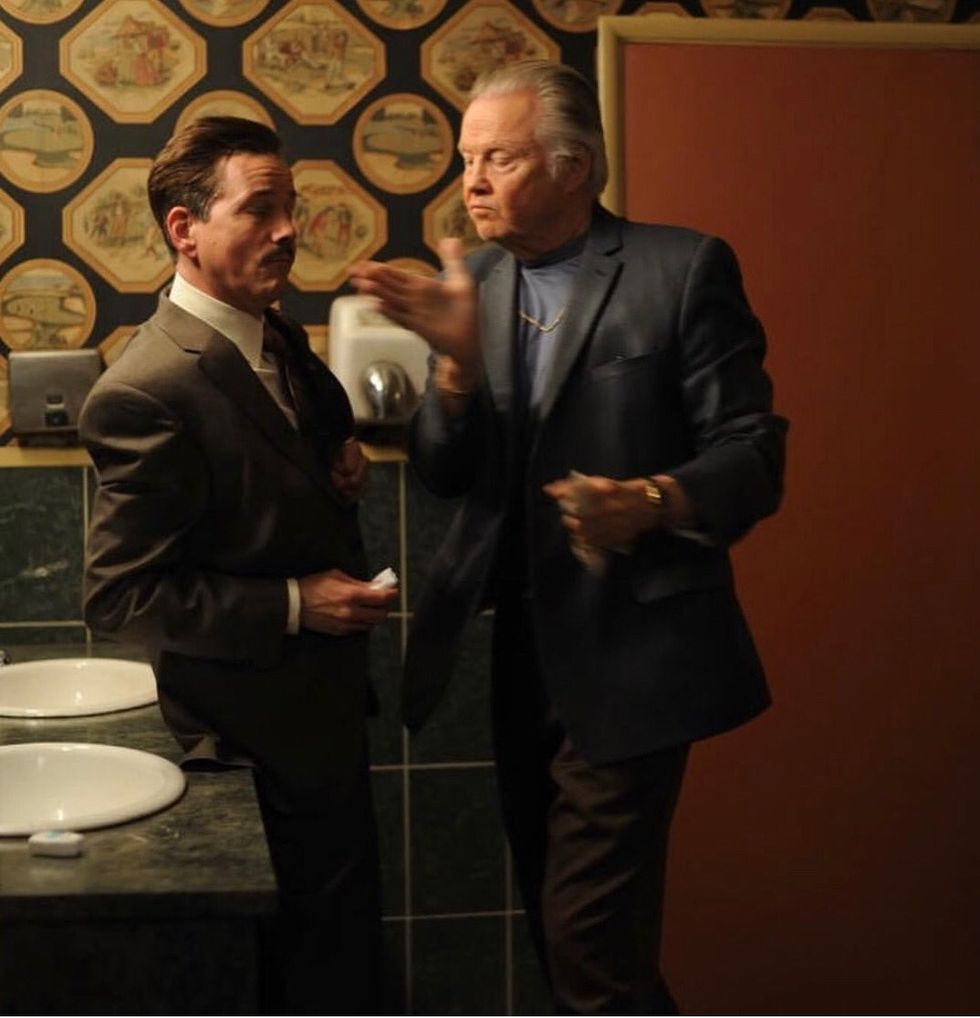 @TheFrankWhaley/Twitter
Several other conservative actors spoke out in support of Voight.
Most of Twitter quickly put them in their place, however, arguing that workplace violence is never acceptable.

Dean Cain even began trending online for his support of Voight's workplace violence.
Obviously, Voight's behavior is unacceptable.
No matter who you are, striking a co-worker is absolutely out of bounds.
Incidents like this make one wonder why the RNC was so happy to welcome Voight as one of their guest speakers.
At least he will fit in well with President Trump's campaign staff.
Violent behavior in the workplace is never acceptable and someone who's been around as long as Jon Voight ought to know that.