Arizona Republican Sen. John McCain's Twitter account issued a plea for followers on Monday, hoping that Twitter would help McCain reach an impressive milestone: 3 million followers.
---
According to the tweet, they were "only 74" followers away from achieving that goal. "Spread the word & help us reach this big milestone!" it implored.
And that's as close as they would get, as scores of McCain's followers did just the opposite, and unfollowed McCain's account instead:
For, you see, it would appear that lots of people were angered by McCain's decision to vote in favor of the Republican tax bill that, if passed by the conference committee and signed into law by President Trump, will strip the majority of middle and lower-class Americans of their safety net:
What makes McCain's vote in favor of the disastrous legislation even more infuriating is that he is stripping cancer patients of their access to treatment by making cuts to the very same program that is paying for his own cancer treatments.
The hypocrisy didn't go unnoticed:
McCain had been popular among liberals as of late, most notably for his epic "thumbs down" no vote for health care repeal over the summer that had many calling him a "hero," as well as his vocal criticisms of President Trump.
But his latest vote seemed, for many, to reveal where his true politics lie. And it isn't with the side of the American people.
So it's not surprising that Twitter users didn't exactly feel like helping McCain out:
Perhaps McCain supporters around the world will band together and help him reach his goal despite the backlash, but even if they do, it's probably a moot point. According to twitteraudit.com, only 45% of McCains followers are thought to be real people. That's even worse that Trump's Twitter account, which is followed by 52% real people.
So, have fun with your mostly-bot Twitter fanbase, McCain. Because we're done.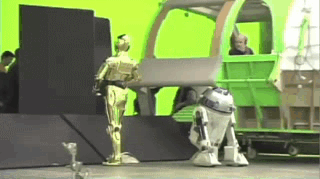 Please SHARE this with your friends and family.