Convicted pedophile Jeffrey Epstein ended his tenure as America's most high-profile prisoner with his alleged suicide earlier this month.
His death dashed hopes of his numerous underage victims seeing justice served to the billionaire, whose previous conviction resulted in a "sweetheart deal."
Now officials are sifting through his many belongings and, guys, it's getting super weird.
---
Among the findings?
A painting of former President Bill Clinton in a blue dress with red heels.
@ashtonbirdie/Twitter
Now that the image is seared into your brain...
Sources told the New York Post that the over 3 ft x 3 ft portrait hung squarely in the entrance of Epstein's $56 million home, along with a mannequin in bridal attire suspended atop the stairs.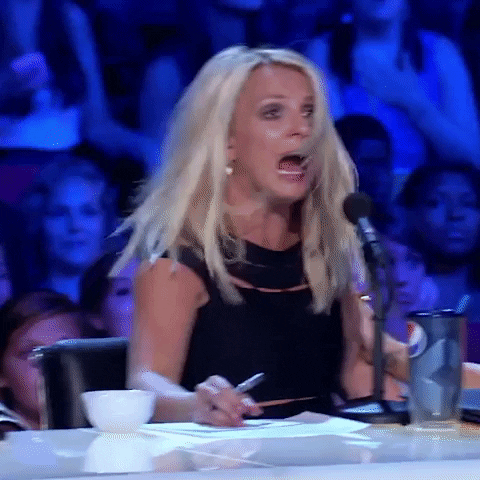 Giphy
As many know, Bill Clinton has a storied history with dresses.
But it's still unclear what the artist, Petrina Ryan-Kleid, meant to say.

Maybe people can't figure it out because they're too busy trying to rebuild their emotional well-being after seeing a blue-clad Bill staring seductively at them.
This isn't the only presidential portrait Ryan-Kleid has painted.
Here's a much less disturbing image of George W. Bush.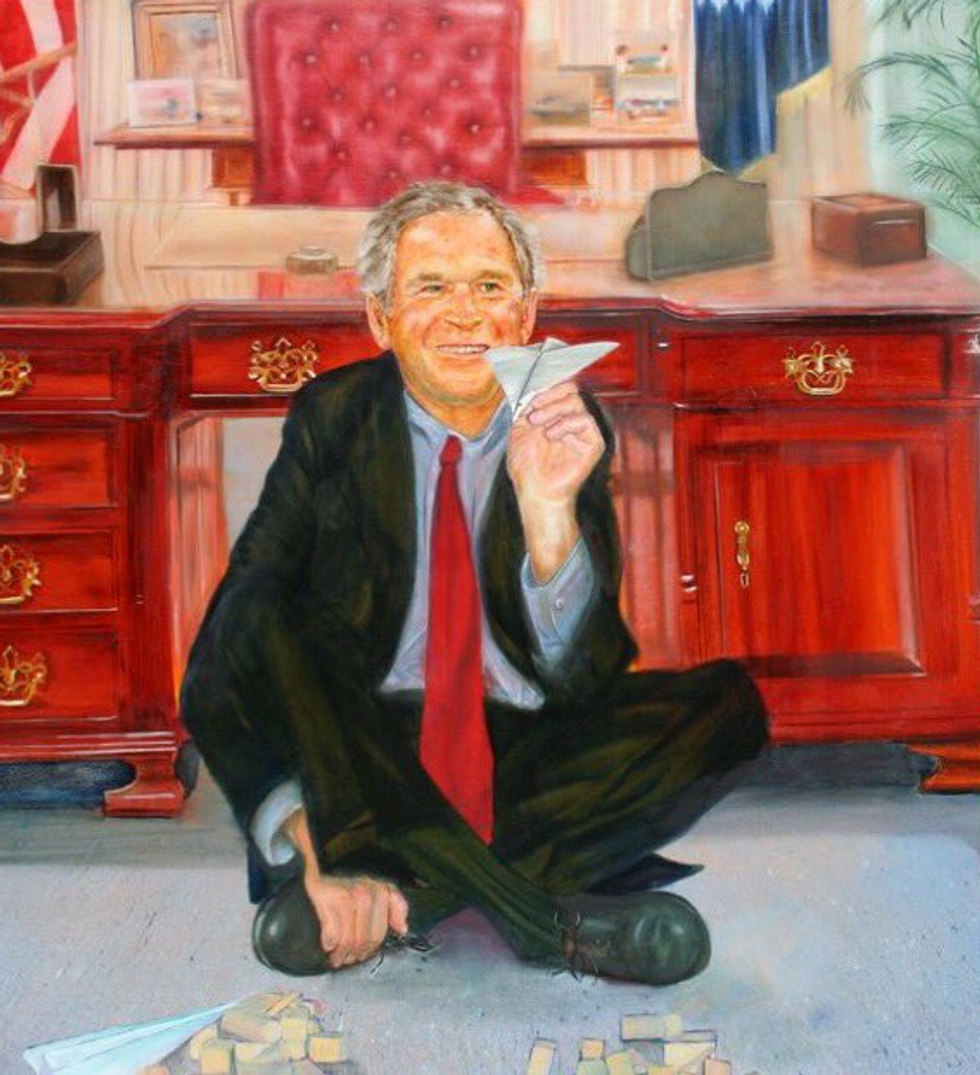 Petrina Ryan-Kleid
Like President Donald Trump, Clinton knew Epstein before his atrocities were public knowledge. How well is unknown, but video of Trump and Epstein partying together at Mar-a-Lago have been making the rounds on social media.
With some claiming Epstein introduced Melania Knauss to Trump.
Now we're not sure if Trump will be able to resist pouncing on Clinton's portrait. When it's sold, we mean when it's sold.

After all, Trump has a history of buying paintings at auctions.