Convicted pedophile Jeffrey Epstein ended his tenure as America's most high-profile prisoner with his alleged suicide earlier this month.
His death dashed hopes of his numerous underage victims seeing justice served to the billionaire, whose previous conviction resulted in a "sweetheart deal."
Now officials are sifting through his many belongings and, guys, it's getting super weird.
---
Among the findings?
A painting of former President Bill Clinton in a blue dress with red heels.
@ashtonbirdie/Twitter
Now that the image is seared into your brain...
Sources told the New York Post that the over 3 ft x 3 ft portrait hung squarely in the entrance of Epstein's $56 million home, along with a mannequin in bridal attire suspended atop the stairs.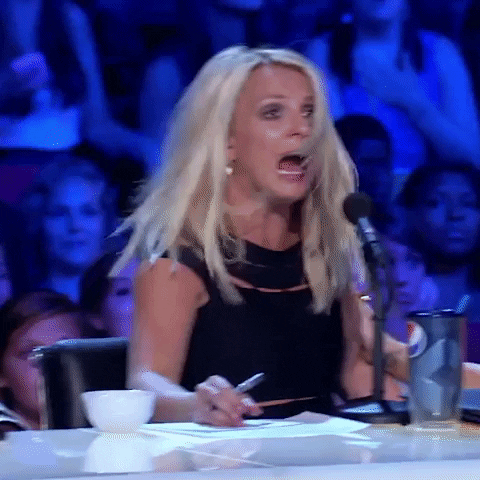 Giphy
As many know, Bill Clinton has a storied history with dresses.
@nypost Is that Monica's blue dress?

— Miamada (@Miamada) 1565827087.0
@nypost Looks like he's wearing Monica's dress. 😳

— Jamie Scott (@Jamie Scott) 1565842503.0
@RealSaavedra @BillClinton Is that Monica's dress?

— wordcentered (@wordcentered) 1565832324.0
But it's still unclear what the artist, Petrina Ryan-Kleid, meant to say.

Maybe people can't figure it out because they're too busy trying to rebuild their emotional well-being after seeing a blue-clad Bill staring seductively at them.
@nypost I can never unsee that

— Dr. Thunder (@Dr. Thunder) 1565822662.0
@nypost @ClassyTommyP I'm sorry what

— Josh (@Josh) 1565831686.0
@nypost @AJLOVESPETS Oddly, I have no smart ass remark to this. It has robbed me of my sarcasm.

— ssteele (@ssteele) 1565825096.0
@nypost This is really disturbing and weird!!! 😳

— Lori Sexton (@Lori Sexton) 1565822103.0
@nypost https://t.co/47EBZbTo9x

— Bryan L. (@Bryan L.) 1565833187.0
This isn't the only presidential portrait Ryan-Kleid has painted.
Here's a much less disturbing image of George W. Bush.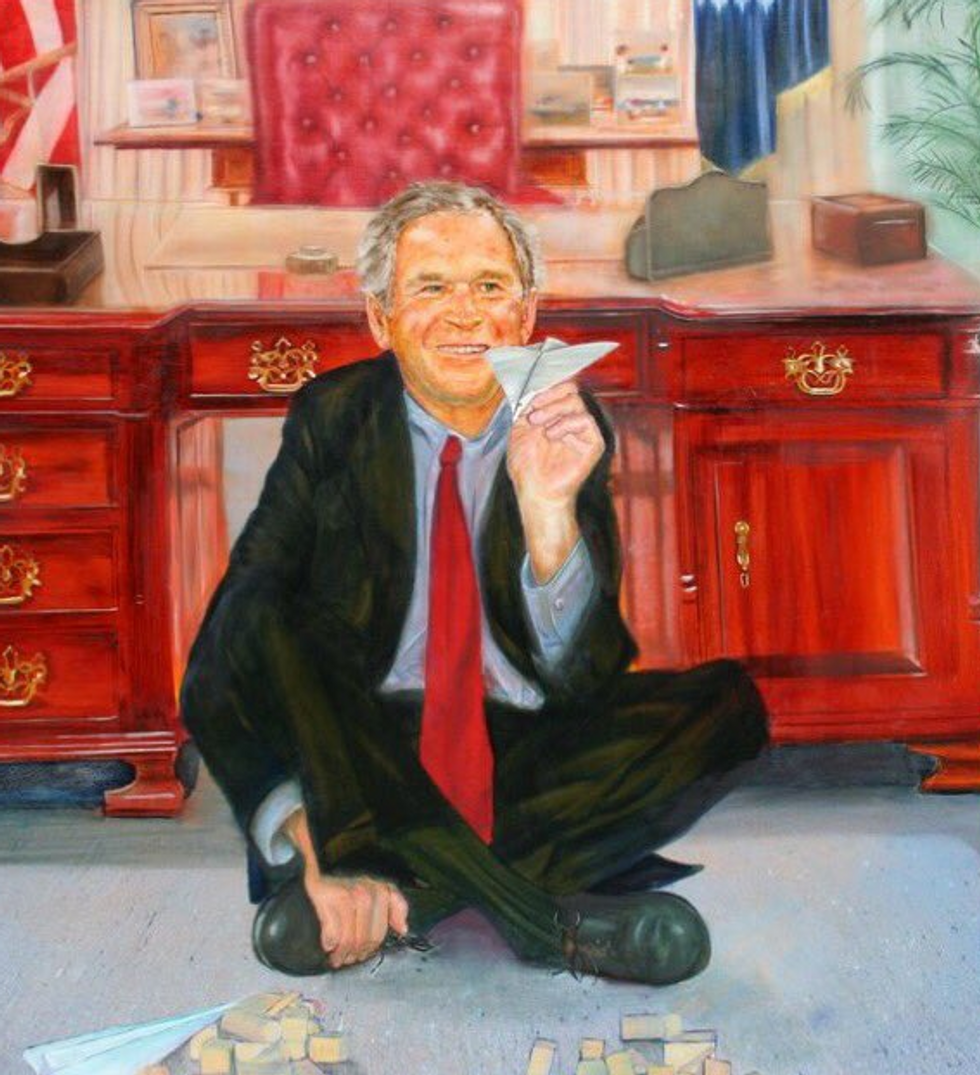 Petrina Ryan-Kleid
Like President Donald Trump, Clinton knew Epstein before his atrocities were public knowledge. How well is unknown, but video of Trump and Epstein partying together at Mar-a-Lago have been making the rounds on social media.
Nobody had more to lose than Donald Trump if Epstein decided to cooperate with prosecutors in exchange for a lighte… https://t.co/f775TZaUr7

— LiA (@LiA) 1565476284.0
With some claiming Epstein introduced Melania Knauss to Trump.
Donald Trump and his girlfriend (and future wife), former model Melania Knauss, financier (and future convicted sex… https://t.co/lub17w83qC

— Anthony Andrew (@Anthony Andrew) 1565477997.0
Now we're not sure if Trump will be able to resist pouncing on Clinton's portrait. When it's sold, we mean when it's sold.

After all, Trump has a history of buying paintings at auctions.