Vanity plates or personalized license plates are a way for motorists to express their individuality on their vehicle beyond a bumper sticker.
Some plates are clever acronyms for other motorists to solve while others are pretty straightforward in their message.
---
But not every message can make it onto a state issued license plate.
Most states in the USA prohibit profanity and violent terms on their plates. Other states have a more broad ban on anything deemed "offensive" or "derogatory."
But who decides what's offensive or derogatory?
A motorist in Texas can't answer that question, but he did run afoul of whoever can.
History teacher Jerry Balkenbush initially got permission from the Texas DMV for the vanity plate "JAIL 45." But after receiving his plate in the mail, someone complained to the DMV.
Now what the state of Texas giveth, the state of Texas taketh away.
See news coverage here:
Balkenbush shared his plate on Facebook in November.
Whether that is what prompted the complaint to the DMV, or if it was another motorist seeing his Mustang tooling around Texas was not revealed in the DMV's letter to Balkenbush.
Balkenbush and legal analysts are citing the First Amendment in response.
And in this case, the amendment may actually apply. While other cases involving individuals and their employers or customers or private businesses like social media companies do not offer freedom from consequences for the exercise of free speech, the amendment states a person won't have their free speech curtailed by the government.
Despite the apparent complaint and revocation by the Texas DMV, Balkenbush saw plenty of support on his Facebook post.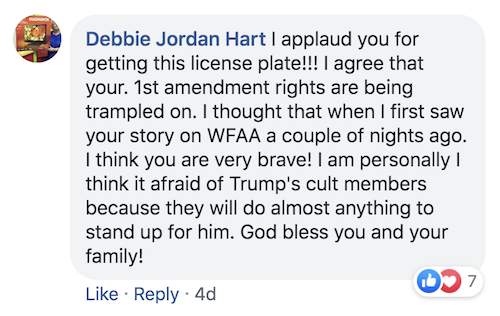 Jerry Balkenbush/Facebook

Jerry Balkenbush/Facebook

Jerry Balkenbush/Facebook

Jerry Balkenbush/Facebook

Jerry Balkenbush/Facebook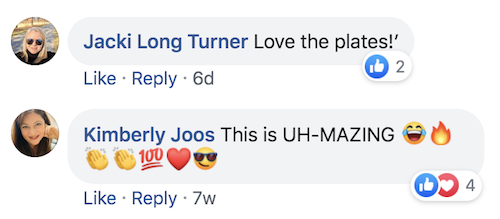 Jerry Balkenbush/Facebook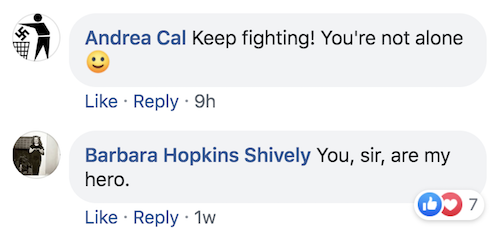 Jerry Balkenbush/Facebook
The Texas teacher stated:
"My license plate is peaceful. It does not harm anybody."
"If we can't protest the government, then what direction are we headed towards? [President Trump is] a crook [who] needs to go to jail."
"I really feel like it was a violation of my freedom of speech against the government."
The US Air Force veteran said he was targeted with hate messages once he made the local news.
"I did not foresee the hate coming, the nasty words and profanity towards me and towards my wife. I feel like this is the new normal in our politics."
While many concur that this is a potential First Amendment case, Blakenbush has no plans to fight the DMV. Instead he chose new vanity plates that the state of Texas approved.
His new ones will say "OBAMA."